The 3 Best Android Tethering Apps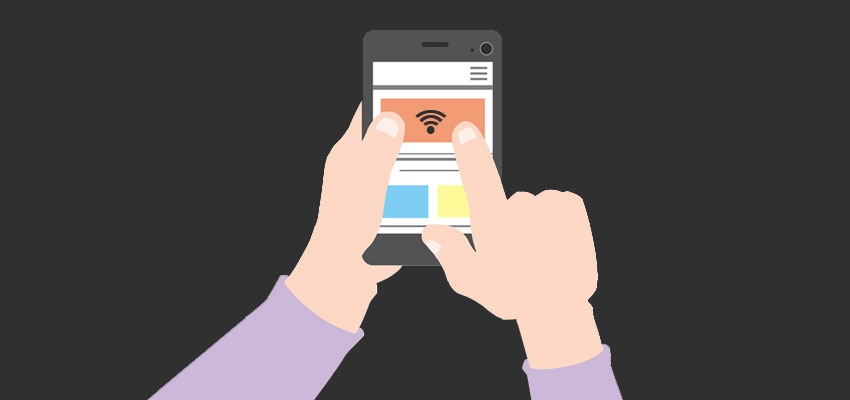 The 3 Best Android Tethering Apps
Posted April 16, 2020, 10:56 a.m. by
Emil S.
Using your smartphone as a mobile hotspot
Android tethering programs transform smartphones into portable modems that allow other devices to connect and gain internet access. Tethering apps are very helpful if your phone does not come with a built-in proprietary tethering feature, or to avoid paying high fees for tethering plans from your carrier.
We present below the best Android apps you can use to turn your phone into an Android Hotspot and allow your Wi-Fi devices to connect to the internet.
1. PdaNet+
Pros

It works with Mac and Windows devices.
It has multiple connection options.
It is extremely easy to set up.

Cons

It doesn't have a wireless option for Mac devices.
There are no updates since 2018.
The free version incurs many interruptions.
Review on PdaNet+
PdaNet+ is among the most acclaimed tethering apps for many mobile platforms. The app allows you to share the data connection on your Android smartphone with your laptop, tablet, or another phone using Bluetooth, Wi-Fi, or USB.
The PdaNet+ app is considered as the fastest available tethering facility for Android devices. It does not require rooting (or tweaking for additional capabilities) your phone. The downside is only the full version works continuously, as the free version has many interruptions and can keep the connection intermittently.
2. Barnacle Wi-Fi Tether
Pros

It does not require any PC software.
It operates with PC and Xbox platforms.

Cons

It is more difficult to set up compared to other tethering apps.
It might not function properly with the latest Android versions.
It requires rooting to gain access.
Revie on Barnacle Wi-Fi Tether
The Barnacle Wi-Fi Tether doesn't require customizing your smartphone or software installation on your PC. However, it requires rooting your phone. It also functions by adding an ad-hoc (improvised) network that connects other devices.
Android tethering apps are open source and free. However, you have the option to purchase the commercial version at an affordable price as a donation and support for the developers. That way, you can also take advantage of other features such as WEP or Wired Equivalent Privacy encryption.
However, remember WEP is not very secure. Barnacle Wi-Fi Tether operates with Windows 7, XP, and Vista. It also functions with iOS mobile devices, Linux, Mac, and Xbox.
3. EasyTether Lite
Pros

It supports several connection types.
It provides a walkthrough guide for easy setup.
It doesn't require rooting for access.

Cons

Its free variant blocks URLs starting with https.
Review on EasyTether Lite
EasyTether Lite looks very similar to the PdaNet+ tether app discussed above. It allows connection via Bluetooth and USB. It provides detailed instructions for setting up your Android tablet, computer, and other devices to connect to your hotspot.
The app operates with Linux, Mac, and Windows. It can also accommodate your gaming platforms. The Lite version functions well, but it does not access secure websites with URLs beginning with 'https.' To access those sites, you have to purchase the EasyTether Pro version.
Other Information and Tips
Most of these apps are not sanctioned by device manufacturers and carriers. For specific devices, you have to do some 'rooting' or hacking procedures to facilitate the proper function of the apps. Bear in mind that these solutions are highly risky. You may need to ensure your tethering contract specifically allows tethering or using your phone as a modem.
Should you find connecting your device to your phone is cumbersome, you can consider mobile broadband service as an alternative connection for your computer. There are numerous options for daily use and prepaid schemes that are comparable to the tethering data plans offered by wireless carriers.   
Related:
Reviews
Android
Tethering
Wireless Network