How to Remove Your Private Information From the Web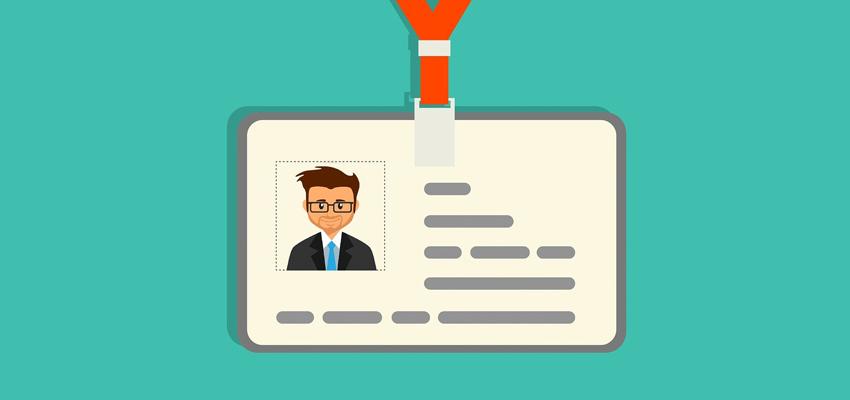 How to Remove Your Private Information From the Web
Posted May 13, 2020, 3:24 a.m. by
Emil S.
When we go online, there may be instances when we have to type in our personal information for various harmless reasons. This way, we provide data of ourselves, which can be considered publicly accessible material. Multiple websites may show criminal history, death records, marriage histories, land accounts, addresses, and contact details, among others.
If you try to search somebody on the web, you will find out some of the information mentioned above, which may be aggregated on a single website for your easy accessibility. It may be an excellent thing for the one who searches but not necessarily so for the person in question. This reality is what makes people uncomfortable in terms of keeping their data private.
If you think about it, many of the search websites for people are doing nothing more than using the information that is made available in public and assimilating them in one place for easy access for those who need them. However, there is a mask of privacy, knowing that our personal information is on scattered locations over the web. This protection is disturbed by those that consolidate them in one place. It doesn't help that we are aware of the presence of people who may be accessing this information for whatever reason they may have.
Again, these websites are not committing anything against the law by pooling public information in a specific online location. They are creating for us a search engine for data on people who are already available on the internet, much like popular search engine websites are a platform by which we can look for any information about anything under the sun.
However, there are ways on how you can delete your data on the web, and you don't have to pay a single cent to accomplish it. These techniques will not ultimately make the information inaccessible but a lot less easy to access, nevertheless.
Somebody who knows his way in the web will likely find your information, but he will have a much more difficult time compared to when you did not take extra effort to conceal your information. Here are some ways to erase your private data on several people search websites.
How to Delete Personal Information on Spokeo
Taking out your private information on Spokeo is quick and easy. They just ask you for the URL to your profile and your confirmation for your removal request via email. The processing takes a matter of two or three days.
The steps include the following steps:
Visit the home page of Spokeo and search for your name on the list of people on their page.
If the record is too long, you can utilize their filter options on the left panel to narrow down your search.
When you find your profile, copy the URL to it and paste it on the text box in their Spokeo Opt-Out page as well as your email address.
There is a step to confirm that you're not a robot, fulfill that, and select Remove this Listing. Spokeo will then send you an email to confirm your removal request, and all you have to do is to click the confirmation link they sent to execute your application.

How to Delete Personal Information on AnyWho
AnyWho is very transparent about the limitations of what they can do for you, as far as your request for the removal of personal information is concerned. Their privacy policy will tell you that they can only delete your home phone number on their website, and it takes a day to complete the process.
To do this, make a regular person search or a reverse phone lookup on their page. Pick out your name from the list generated and go to your profile.
Click the Remove Listing option.
Fill out all the information required and select Remove Me.
Anywho then will direct you to Yellowpages.com and fill out the form.
If you're not confident that AnyWho fulfills its removal of your information on their website, you can opt to visit their AnyWho Listing Removal page and read about requesting removal by mailing in your request.

How to Delete Personal Information from PeopleSmart and BeenVerified
Removal of your private information on BeenVerified involves easy steps. You just fill out a form on their website to request it, follow through via a link that they will send in your email address, and the process is done in as short as 24 hours. The procedure is the same when requesting PeopleSmart.
The deleting method begins when you do a people search on BeenVerified's Opt-Out to look for your profile.
You will need to browse through a list to pick your name.
Then accomplish a form to include your email address and tick the box to verify.
Select the Send Verification Email button and wait for them to contact you.
In the email, click on the Verify Opt-Out link to execute your request.
If you have trouble locating the email sent to you, check your Spam folder and move the letter to your inbox to activate the link.

How to Delete Personal Information on PeekYou
PeekYou offers you a simple way to delete your information in their directory. You need just to fill out a form, and they do the process for you.
The first thing you have to do is to visit the PeekYou page and search for your profile.
When you find your name, click on it to select.
Check the URL on your browser and take down the series of digits at the very end. Go to their PeekYou OptOut form and type in all necessary information.
Fill out the Unique ID box with the digits from the URL, which you noted earlier.
Tick the box to agree to the terms of your request and then submit the form. PeekYou will have sent you an email to confirm your removal request.
Click on the URL which they sent to complete the process. If you have trouble finding the email from PeekYou, you can check your Spam folder.

How to Delete Personal Information on ZabaSearch and Intelius
Intelius is one of the people search websites that are most widely used. They offer so much more information about people on their website for a fee. However, if you request the deletion of your profile on their page, you just need to accomplish a form.
The same goes for ZabaSearch because they share the same repository of personal information.
To locate your profile, search for the Intelius Opt-Out form.
When you find your entry, select the information that you wish to delete and click Select & Continue.
If you have difficulty searching for your information, narrow down your search by using their filters to include your city, state, age, and middle initial.
Type in your email address on two text boxes and tick the CAPTCHA box and select Continue.
Check your email for the confirmation message from Intelius. You may have to go to your Spam folder to search as well if you have trouble looking for it.
Click the link in their email to execute your opt-out request. You will then receive another email bearing a unique reference number. Take note of this in case you encounter any problem with your request in the future to make it easy for you to refer back to your situation.
How to Delete Personal Information on PublicRecordsNOW and PrivateEye.com
To remove your private information from PublicRecordsNOW and PrivateEye.com, it begins with you searching for your information on these pages.
First, go to their Opt-Out page to look for your profile.
Upon locating your data, select This is me and choose Opt Out my Info.
Express that you agree to their terms by completing the security check and then click continue.
Both PublicRecordsNOW and PrivateEye.com guarantees that fulfilling this request for removal can successfully block your private information from being accessed by other people but not to all search results.

How to Delete Personal Information on 411.com and Whitepages
The Whitepages does not allow for the editing or the removal of your information on their directories. Still, they provide an option for you to conceal your private data on their website. The same holds for 411.com since they share the same storehouse of data. Following the steps below will fulfill the same process for both pages.
The first thing you must do is to look for your profile on the Whitepages home page.
Next to the information on you, click on View details.
Copy the URL on your browser's navigation bar of your profile page.
Go to their Opt-out Whitepages form, paste your URL, and then click Opt-out. Make sure to validate the information that you wish to delete from the Whitepages.
Then, click on Remove me. Choose from among the reasons provided on why you want your data to be deleted from the page and then click on Submit to proceed.
Type in your phone number in the text box and tick the yes box to confirm that you're the person who owns the profile that you're deleting.
Click on Call now to verify. You will then receive a call from Whitepages and will ask you to type in the number that you see on your screen.
If your profile is on a premium list, you will need to verify yourself for your data to be deleted. You will need to fill out a separate support request form and select I need to edit or remove a listing.
How to Delete Personal Information on USA People Search
USA People Search will first ask you to accomplish a form so you can verify the information that they have on you before you can decide to remove them from their page.
The first step involves your visit to the USA People Search Opt-Out page and searching for yourself on their page.
When you find your entry, click on That's the One. Subject yourself to their security check and agree to their TOS. Finally, click on Continue.

How to Delete Personal Information on Radaris
Deleting your private information on the Radaris website involves merely searching for your profile on their public records and verifying your identity.
Go to the Radaris home page and use the text box to look for your profile.
Click on your Full Profile to show all the results that refer to you. Use their filter options to narrow down your search if there are too many.
Click on the tiny arrow beside the Background Check & Contact Info and then select Control Info. You must log in to complete the removal of your data. If you're not yet a member, you can create a new account by filling out their form or log in via Google or Facebook.
Validate your profile to ensure that it pertains to you by typing in your real name on the text boxes. Include your phone number and click on Send Code.
Upon receiving the code, type it on the website and press Submit.
Select View Profile, then the Control Info button, and then Manage Info.
Finally, click on Delete specific records. You can scroll through a list and pick and choose the ones you wish to delete and then click on Remove selected record (s) at the bottom.
There is another option to make your profile private instead of deleting it, and there is a link on this last page to do it.
The Send Code step is no longer necessary if you have verified your identity before. You can also choose to validate your status through your other devices via an Android emulator or other free internet phone apps.
Related:
How-to
Search Engine