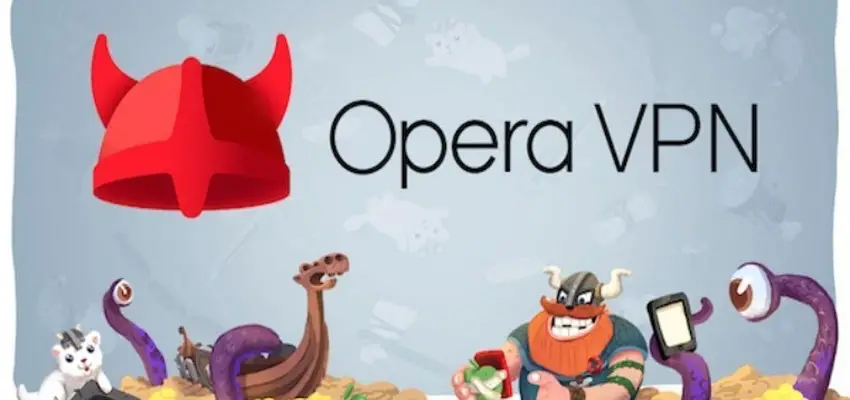 Is Opera VPN Safe?
Posted Jan. 2, 2019, 4:47 p.m. by
Jonathan
When you access the internet, you will likely do so using a web browser. Three of the most commonly used are Internet Explorer, Mozilla Firefox and Google Chrome.
There are others such as Safari, Edge, and the one we are going to focus on – Opera.
Opera has been around for over 20 years but only became a mainstream browser in the mid-2000s. It has many loyal users and is one of the first browsers to feature a secure VPN.
But is it safe? Let's find out.
Opera Browser Wins Awards
The Opera browser may not have as many users as, Chrome or Firefox, but it still accounts for around 350 million web users around the world.
Plus, in its time, Opera has won many awards from computer and web magazines.
These include winning About.com's Best Major Desktop Browser twice, a performance award from PC Plus, and Best Data Product, from PC World.
Apart from its popularity and awards the Opera browser has also been one of the most innovative and has introduced many new features that other browsers now use.
Tabbed browsing, which we all now take for granted, was an Opera first, as were pop-up blocking, re-opening recently closed pages, and 'Speed Dial,' which allows you to display multiple web pages in thumbnail form.
Opera was also one of the first to introduce private browsing which has led to the creation of a VPN feature within the browser itself and its mobile equivalents for Android and iOS devices.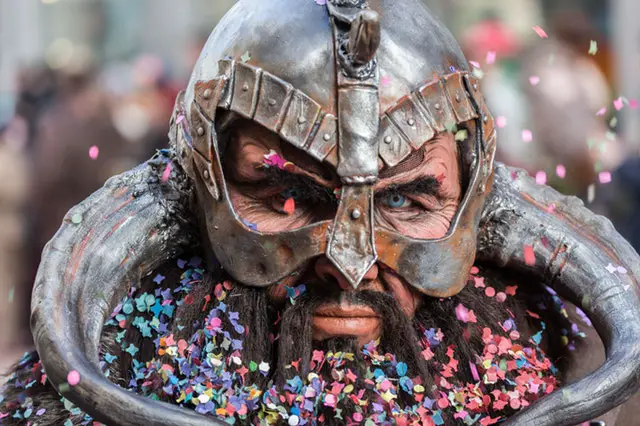 Secure Access to the Internet
VPNs allow you to access the internet securely so that no one, including your ISP, can track what websites you are visiting and keeps all your data private.
They can also be used to access country-specific content which is meant only to be seen by those who are physically located in that country.
By using a VPN, you can make it appear that you are browsing in virtually any country.
Therefore, you can gain access to content which you would otherwise not be able to.
The Question of Safety
One of the concerns about VPNs is whether or not they genuinely protect your data and privacy.
There is a massive difference in both the security and privacy levels provided across the many VPN services available. The differences are especially notable between free and paid VPN services.
When it comes to Opera, downloading and using their browser is free so the question must be asked – is Opera VPN safe?
Given that many free VPN services are not entirely safe, it is a very legitimate question, as is what can Opera's VPN offer users regarding privacy and security.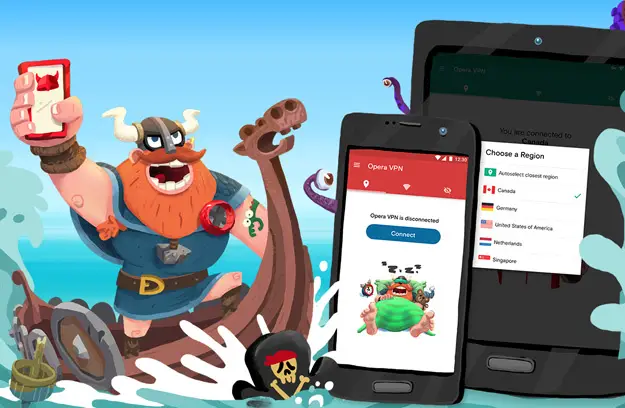 No Fees
The most apparent upfront benefits of Opera's VPN being built into their various browser platforms are first that it is free. This means you do not have any subscription charges.
And secondly, you do not need to download and install third-party VPN software.
These might not seem huge benefits to everyone, but for many internet users, it may mean the difference between having a VPN service and not.
Easy to Set Up
Setting up the Opera VPN is also very simple which will be good news to those of you who break into a cold sweat at the very mention of the word 'settings.'
Switching it on requires no more than four clicks.
You first click to open your browser menu

Click settings

Click privacy

Then click VPN
Once it has been switched on you will see a VPN status icon in your browser bar to indicate the VPN is active.
Once active, the Opera VPN will mask your real IP address and replace it with a virtual one. This will allow you to surf online without being tracked, nor will anyone be able to identify you.
The VPN will also block tracking cookies as well. All this gives you the means to keep your location private and enable you to access geo-specific websites in other countries.
Opera doesn't connect you via a country but instead uses regions such as the Americas, Europe, and Asia.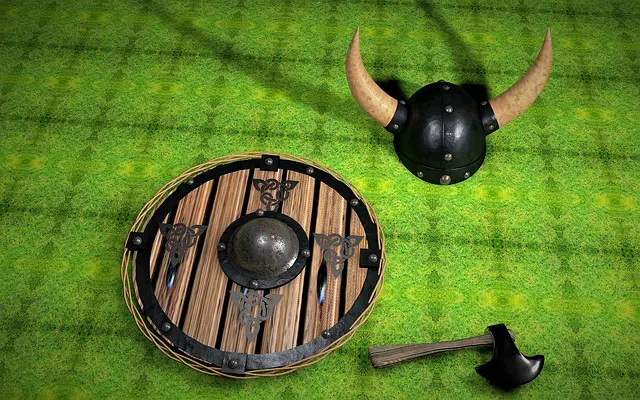 Secure In-Public Networks
Another advantage of the Opera VPN, which is of benefit when you are using a mobile device, is it will shield your online activity when you are accessing the internet via a public Wi-Fi connection.
This is especially welcome when using a public network as they tend to be prime targets for hackers and scammers, especially when the Wi-Fi network is open and does not require any login or password.
The consideration of whether Opera VPN is safe must take into account that Opera uses the industry-standard 256-bit encryption protocol.
This is the type used by banks and payment processing companies so that should give you an idea of how secure it is. Bear in mind no VPN is 100% secure although to date no 256-bit encryption protocol has ever been deciphered.
Summary
In summary, Opera is a 'plug and play' solution that will keep your browsing data secure, and given that it is a free service it does an excellent job of it.
It does lack some of the more advanced security features that a standalone VPN can offer.
However, if you want a simple, and inexpensive VPN that is easy to use, then it is ideal.
Related:
Virtual Private Network (VPN)
Security
Privacy
Opera VPN