Top 11 Best VPN Services of 2019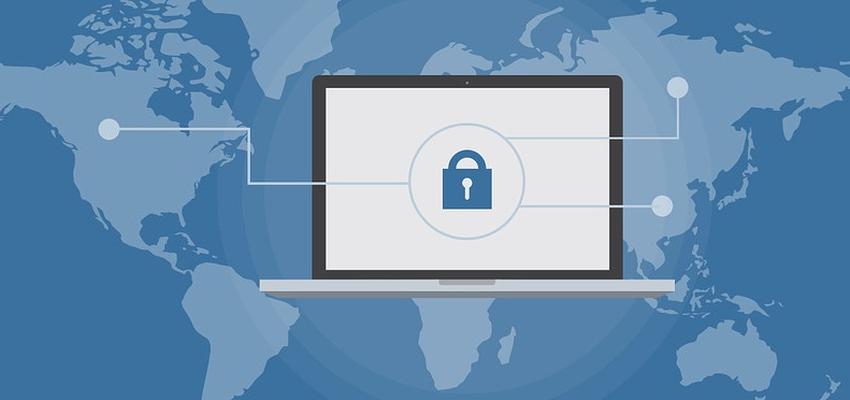 Top 11 Best VPN Services of 2019
Posted May 29, 2018, 4:58 p.m. by
Jonathan
When you're using a VPN, to the outside world you appear invisible. All your online activity, as well as data, is being routed through a remote server. As far as ISPs, hackers, ad agencies, and government agencies are concerned, that server is doing the browsing and not you. If you truly value your online privacy, there's no way around using a VPN.
But VPN providers don't offer their services just so you can watch US Netflix shows from Germany or access the UK's BBC from North Korea. They can also do quite a bit more than allow you to bypass geographical restrictions, or national censorship and monitoring so that you can download your favorite form of digital entertainment.
VPN providers can help companies set up secure communication channels between remote offices. They can allow employees who work from home or in the field to access their company's private network without anyone being able to intercept the connection and tag along to steal valuable information.
Whether you want a VPN for personal reasons or you need it to create a safer and more private work environment, you may want to look at the best VPN services available instead of any VPN service. However, for personal use, it can be harder at times to make a decision. There are free VPNs, expensive VPNs, some that value privacy more than others, and some that place top emphasis on offering amazing speeds.
Not VPN service gets everything right which is why finding the right balance can be hard if you're not familiar with what certain features and protocols have to offer. To help you make a more informed decision regarding your privacy options and browsing luxuries, here is a list of the top 11 best VPN services of 2019. Each of them brings something interesting to the table that fits or caters to certain needs of their existing and potential users.
IPVanish

For a long time, IPVanish has been one of the best VPN services when it comes to P2P traffic and all your torrenting needs. The app has a basic UI that is quite intuitive but offers little explanation of its settings. This sometimes makes the customizable settings intimidating or even unnecessary to the inexperienced VPN user.
However, being one of the best VPN services means that IPVanish has to cater to everyone's needs and knowledge base. The 'Simple Mode' setting can be used by beginners to set up a smooth and private browsing experience without having to set filters or servers manually. Blocking data collecting ports is by default regardless of how you choose to start the app.
Among the benefits of using IPVanish is that you can find over 900 servers in 60+ countries. The over-40,000 IPs are more than enough to mask your identity online every time. There is also the option of connecting up to five different devices at the same time. The traffic is unlimited for all three of the payment plans.
Now, some people try to give IPVanish a hard time because of their marketing strategy. Here's a word of caution for those underestimating the service. While it's true that IPVanish is not free, it does have a 'no traffic logs' guarantee. Free VPN providers and even some of the best VPN services don't offer this level of absolute privacy.
The only real drawback for most users in 2019 is that IPVanish no longer tries to unblock Netflix. After the streaming service placed a ban on all of its servers, the provider stopped trying to work the issue. However, this could change in the future.
The fact that IPVanish doesn't offer a trial may also upset some potential customers but they do have a seven-day money-back guarantee which should offset the issue. Their ownership and operation of most of the servers within the network give you the best connection stability of all VPN providers. One could argue that this alone makes IPVanish one of the best VPN services.
Read our full review of IPVanish here.
Pros

Good download speeds

Basic UI

Highly customizable experience

No traffic logs guarantee

Supports up to 5 devices

Cons

No trial period

No longer works with Netflix
PureVPN

PureVPN is one of the fastest and the best VPN services hands down. It's also one of the most affordable providers, which makes it a great choice for individual users. Just like any other service of its kind, PureVPN values customer privacy and allows alternative transaction methods such as Cashu, Bitcoin, AliPay, etc.
With a subscription to PureVPN, you get your hands on five licenses which you can use on five devices of your choosing, at the same time if needed. There are compatible clients for Windows, Linux, macOS, and mobile devices too.
What some users seem to appreciate is the inclusion of an ad-blocking plug-in. That being said, it's an extra feature that has to be paid for separately from the license subscription. The service is far from the benchmark of IPVanish or TorGuard, but it's still one of the best VPN services for home users as it offers over 200 servers worldwide.
P2P file sharing is not a problem and neither is enjoying a vast library of entertainment that you can download via BitTorrent. It's nice to see that PureVPN is trying to add as many new features as it can which lately include software for routers, consoles, and streaming devices.
PureVPN offers a wide range of protocols like L2TP, OpenVPN, SSTP, and even PPTP. Although the latter is unlikely to be used as 256-bit encryption is always recommended over 128-bit encryption. The UI is nothing too difficult to operate but the initial setup might take more time compared to what other best VPN services have to offer.
One minor drawback for some users is the absence of access to the Tor network. This doesn't ruin PureVPN's reputation but it might rub some the wrong way. On the bright side, if you don't need access to Tor, you can at least enjoy a service that doesn't record your online activity.
Read the full review on Pure VPN here.
Pros

Great download speeds

Diverse server locations

Allows BitTorrent

Dedicated IP

Cons

Complicated setup

No access to Tor

Some add-ons are sold separately
NordVPN

NordVPN offers its users over 2,000 servers spread over 60 countries around the world. The speed rivals that of the best VPN services today, which is impressive for a provider based out of Central America. It's perhaps the best at least when it comes to accessing restricted online streaming services or bypassing national censorship tools.
The provider accepts a variety of payment methods which include Bitcoin and other cryptocurrencies. If you're balancing the pros and cons of NordVPN over its competitors, you should know that by subscribing to NordVPN you get six licenses to use on your devices at any time. That's more than what you get with some of the other best VPN services including some of the pricier ones.
As nice as NordVPN is for all browsing and downloading when it comes to true anonymity and privacy, its policies are a little vague. There's still no clear understanding of what data is being collected if any. There is a lot of speculation on this subject but no hard facts, so you may not want to read too much into it.
Speed is one thing but when it comes to online streaming services you also need a service that successfully bypasses safeguards. NordVPN is perhaps the king when it comes to allowing its users access to the most popular streaming services such as Netflix, Hulu, SlingTV, and BBC iPlayer. The app even gives you suggestions on which server to choose based on time of day, location, and streaming service you want to access so that you can enjoy smooth playback.
If you simply need privacy above all else and don't mind sacrificing some download speed, there are other best VPN services that better fit your needs. All in all, NordVPN can match and even outclass some of the best VPN services with their transfer speed, payment plans, unblocking features, and extra licenses offered.
For a complete NordVPN review, click here.
Pros

6 licenses

High speeds

Over 2000 servers and counting

Competitive prices

Unblocks Netflix

Cons

Unclear and much-speculated logging policy
Speedify

Speedify is a surprising VPN that earns a spot on the best VPN services list. This mobile-only VPN manages to leave its users in awe with excellent stability, transfer speed, and privacy settings and policies.
There are no activity logs stored by Speedify, meaning that what you do is your business and no one else's. It's not often that a VPN service has a good balance between privacy and speed, let alone one that's only intended for mobile use.
However, there are some drawbacks. For one, Speedify has less geographic diversity than most of its competitors. While this doesn't affect all users, it might provide only limited use for those who require different geographic locations for specific online identities, whether it's for browsing or downloading.
The trial version lets anyone experience Speedify for one month but not at its maximum potential. Unlike some of the other best VPN services, Speedify lets users use the software for an entire month but with a download limit of 1GB. That's nothing at all for the avid streamer but for everyone else, 1GB of data might just be enough to get an impression of how smooth the service runs.
There is also a limitation on how many licenses you can use at once. Speedify allows only two simultaneous connections which are low compared to most of the best VPN services. In contrast, competitors offer up to five or even six licenses that can be used at the same time.
Overall, if you're just looking for a mobile-friendly VPN provider with an emphasis on speed and privacy, Speedify is an affordable one. Not only that but it's easy to use and it can also use P2P and BitTorrent applications.
Read the complete review on Speedify here.
Pros

High speed

No activity logs

Trial version available

Mobile oriented (which can also be a con)

Cons

Limited trial

Allows only two connections
TunnelBear

This Canadian VPN provider is arguably among the best VPN services as far as ease of use is concerned. Designed for the beginning VPN user but packed with all the features an experienced user expects, TunnelBear is a small yet strong contender with some interesting perks to offer.
TunnelBear has a free service option which allows you full use of the software but at a 500MB traffic limit per month. This doesn't sound like much, but it can be just enough for anyone who only wants to check emails, browse a few websites, read the news, etc.
The 500MB limit could be enough for people who don't download, play online games, or load heavy-graphic websites, but that still want a safe connection. If you want unlimited traffic, switching to either of the two subscription plans will change your user status.
The performance of TunnelBear rivals that of the best VPN services when it comes to proximity connections. Generally, anything in Canada or the US will work without a hitch. Where you might encounter issues is with connections made across continents, most notably in East Asia.
Still, this is not that uncommon as most providers encounter such issues. This is why it's not such a big drawback that TunnelBear servers can only be found in 20 or so different geographical locations.
In a way, TunnelBear could be considered a VPN service with training wheels. It offers enough features to get you started and the UI does a good job of explaining what the settings do. The transparency and natural tone of its privacy policies can also help less tech-savvy individuals understand how most VPNs work and what they should expect from the best VPN services.
Click here for our full review on TunnelBear.
Pros

User-friendly UI

Up to 5 simultaneous connections

Transparent privacy policy

Many servers

Has a free option with limited traffic

Cons

Low geographical diversity

Slower long-distance connections
VirtualShield

VirtualShield is the new kid on the block. It doesn't see a lot of use yet but it has all the makings of a VPN service that many users can enjoy daily. It already brings a lot to the table by employing a no-logs policy. By now you should know that even among the best VPN services, some don't offer complete anonymity.
You can get VirtualShield for Windows, macOS, and Android devices. You can also add browser extensions for Chrome, Firefox, and Opera. One of the most noticeable drawbacks is the lack of support for Linux-based systems. Although most Linux operating systems are notoriously hard to crack, users around the world still need a VPN provider to get past geographical restrictions on certain websites or to bypass censorship tools.
VirtualShield provides decent transfer speeds but it seems like there are some limitations based on the subscription plan of your choosing. VIP members get to enjoy ultra-fast connectivity to the VPN's multiple locations in Europe, Asia, Australia, and North and South America.
The UI is good enough for most users although it may seem a bit underwhelming for experienced VPN users. Choosing a server is very easy but there is little customization that you can do in terms of choosing protocols, designating ports, and setting other privacy features. That being said, with the no-logging policy in place, you shouldn't have much to worry about regardless of where you're browsing from.
Whenever you don't understand something about how to operate the app, you can explore a vast library of articles on the VirtualShield website's help section. Additionally, you can submit a support ticket and you can expect a reply within a day.
Check out our complete review on VirtualShield here.
Pros

No-logging policy

Simple UI

Compatible with desktop and mobile operating systems

Comprehensive help center

Good transfer speeds

Cons

Unclear information on some servers, locations, IPs

Does not support Linux§
Privacy

Privacy is a 10-year-old VPN provider out of Singapore. It caters to regular users by emphasizing on delivering quality streaming and download speeds. It is also one of the few VPNs with a very user-friendly UI that includes tips and suggestions for all the important settings.
While most VPN providers bank on the users knowing what to choose, or at least have the incentive to go online and look for additional information, Ivacy has a different mindset. The client app is one of the cleanest out of all the best VPN services. At the same time, multiple features help inexperienced VPN users find the best servers for their needs.
With Ivacy, you get suggestions as to what servers are better at streaming or downloading. At 12 cities, the US has the most number of Ivacy server locations. The 'Secure Download' feature lets you dive into P2P connections, and it also uses a built-in anti-malware program to scan files on the server-side. The 'Unblocking' feature lets users circumvent national firewalls and other types of censorship or restriction tools.
While Ivacy works with most streaming websites and popular TV channels, it doesn't have an amazing track record when it comes to Netflix. This could be either because the streaming service has caught on and started banning some of the IP addresses that Ivacy uses, or the VPN provider itself is not yet fine-tuned to unblock Netflix. In this aspect, it's just not as reliable as some of the other best VPN services.
It's nice that you can pay for the subscription with just about any method you can think of, which includes bitcoin and other cryptocurrencies. To go along with the payment anonymity, Ivacy also has a no-logging policy. However, it does require an email address and your consent to tracking your login attempts.
Ivacy's VPN client can also be used on gaming consoles with a manual setup. It's one of the few that spreads across multiple platforms with ease. To make things even better, Ivacy allows split-tunneling which means that you can still use your ISP for certain apps if you experience speed limitations on the VPN. This is not a feature available on most VPN services.
Read our complete review on Ivacy HERE.
Pros

No-logging policy

Allows split-tunneling

Works on gaming consoles

Intuitive and helpful UI

Cons

Doesn't use the best VPN protocol

Maintains a record of login attempts

Netflix unblocking is unreliable
TorGuard

TorGuard is a US-based VPN provider. With its highly popular software worthy of a place among the best VPN services, TorGuard has a good balance of all the features everyone is looking for: number of servers, geographical diversity, good speed, and no-log policy.
It's unclear exactly how many IP addresses TorGuard manages but their non-disclosure policy of these addresses might be a good thing. It should make the provider a harder target for online streaming services with restricted access such as Netflix. TorGuard is one of the few VPNs that offer high-quality overall services and at the same time lets you enjoy a smooth Netflix streaming experience.
When it comes to payment plans, TorGuard ranks somewhere in the middle of the pack. It's not expensive, nor is it the ultimate budget choice. What it does emphasize is quality above all else, much like any of the other best VPN services. TorGuard also offers a seven-day money-back guarantee, which is nice to see in the absence of a free trial.
There are around 1,600 servers in the network, spread over 50 locations around the world. The transfer speed is not the best but it is stable and balanced across short and long connections. The no-log policy is laid out clearly in the terms of the agreement and it is one of the major selling points of TorGuard.
Much like PureVPN, TorGuard offers plenty of add-ons and extra features that can make your browsing experience even more private. As a nice bonus, the provider also operates a very interesting blog. You will be able to find almost any information you need regarding internet security issues in the blog.
The UI interface is quite intuitive. This makes TorGuard one of the few among the best VPN services that score high marks in all categories. Overall, using TorGuard should be a smooth experience regardless of your experience with VPN software. The multiple payment methods are nothing we haven't seen before but they complement and round out nicely everything we like about TorGuard.
Read our complete review on TorGuard HERE.
Pros

Extensive blog archive

Great UI

Good transfer speeds

Support multiple devices

No-log policy

Cons

An undisclosed number of IPs
StrongVPN

StrongVPN is one of the oldest VPN providers on this list. The US-based provider has been operating since 2005, yet it wasn't until recently that it earned a spot among the best VPN services. While some may view this better-late-than-never attitude as a good sign, it's understandable why others might still be skeptical.
Although there's no trial version, there is a five-day money-back guarantee if you want to give StrongVPN a try. Interestingly, the provider seems to enjoy more success in China. This might have something to do with the VPN's ability to bypass the country's censorship tools.
StrongVPN offers both L2TP/IPSec and OpenVPN protocols. With servers spread around 43 cities in 20 different countries, the provider has plenty to offer most casual users. Of course, among its strong selling points is the ability to bypass Netflix safeguards, which is what a lot of people are looking for these days.
The speed is neither here nor there but certainly on par with some of the best VPN services. The kill switch that blocks traffic when the VPN connection drops is also good to have for people who are constantly logged on to unsecured networks and public Wi-Fi hotspots.
The UI is probably why some users look past StrongVPN. It's not the most intuitive design, but to be fair, neither are those of some of the best VPN services we've looked at. The drop-down menus shouldn't pose any problems for anyone who has used a VPN service before. If anything, testing StrongVPN for 3-4 days should be enough for you to make up your mind.
The multiple protocols and no-logging policy should put StrongVPN in a better light, but because things may take a while with their download speeds, there's no guarantee that a user would fall in love with the service. Even so, if you're looking for Netflix streaming and you don't mind the slow customer support, StrongVPN is still a good choice. The strong privacy features certainly tip the scale for this old VPN provider.
To read our full review on StrongVPN, click here.
Pros

Netflix unlocked

No-logging policy

Multiple protocols

Decent geographical diversity

Scramble features

Cons

Slow customer support

Unimpressive download speeds
VyprVPN
It shouldn't come as a great surprise to anyone that VyprVPN is among the best VPN services of 2018. The Switzerland-based provider is in an excellent position to its users as much privacy as they want. The doubly landlocked country is very lenient on privacy laws and piracy prevention, so everyone using this VPN is bound to have a good time.
As with anything Swiss, VyprVPN is not the most budget-friendly out of all the best VPN services. They have a no-refunds policy that might rub some people the wrong way. This may not inspire confidence, but it dissuades freeloaders, so it is understandable. But there's also something else you should know.
VyprVPN, unlike most of the best VPN services reviewed, offers a three-day trial run with unlimited access, which the provider calls the "Best VPN Trial." This should be enough to let users experience the software in full without worrying about access restrictions or traffic limitations. Whether or not three days are enough to get a feel for the app will depend on how much time you spend on it.
Another point worth mentioning is that although Switzerland is rather soft with its privacy laws, VyprVPN does save some of the logs. Some IP addresses and connection times will be recorded by the provider but this shouldn't have any real impact on your ability to access restricted services. It also shouldn't prevent you from downloading anything using BitTorrent or having an anonymous online presence.
Over 700 servers in over 73 locations make up the VyprVPN network. There are also over 200,000 IP addresses to cycle through. Depending on the subscription plan you go for, Basic or Premium, you can also use VyprVPN on up to three or five devices simultaneously.
Considering that their UI can seem a bit biased towards Windows, most users may find the Basic membership enough. Both plans have no bandwidth limits or access restrictions.
Read our complete review on VyprVPN right here.
Pros

"Best VPN Trial"

Geographical diversity

Switzerland-based provider

Great for Netflix streaming

Cons

No refunds

The UI may seem optimized for Windows
HideMyAss (HMA)

READ OUR FULL REVIEW ON HIDEMYASS HERE
HMA is often considered one of the best VPN services for gamers because of the app's compatibility with most gaming consoles. The network consists of over 830 servers in 280 different locations. The geographical diversity is nothing short of impressive for this UK-based VPN provider. The total number of IP addresses used is not known but it is reported to be well over 3,000.
In terms of speed, HMA is rather stable. It may not be the fastest, but it lets you download your favorite torrents reliably. You can connect up to five devices simultaneously, which is on par with what the other best VPN services have to offer.
Their monthly subscription is a bit on the high side compared to other providers. It is what it is but HMA does have a money-back guarantee and supports multiple payment methods that include PayPal and Bitcoins.
Unfortunately, what you gain in terms of payment anonymity you could end up losing in terms of privacy. HMA has a habit of logging user's connection data, which puts this provider on the outside looking in at the top 10 best VPN services.
If all you're asking from your VPN provider is to have unrestricted access to popular streaming sites such as Netflix and Hulu or browse other websites that are restricted in your area, then HMA is without a doubt one of the best VPN services for you. The compatibility with gaming consoles is just too good to pass on when it comes to streaming. But if you're more concerned with the privacy of your online activities, HMA is perhaps not the right service for you.
Pros

Unlocks Netflix and Hulu

Good speeds

Great performance on both desktop and mobile clients

Works with most gaming consoles

Cons

Not the last word in user privacy

The monthly plan is relatively expensive
VPN FAQ
What is a VPN?
VPN stands for 'virtual private network;' it is a form of internet security. This is used on both public and private networks to either exchange information anonymously or only between select network points.
In theory, using a VPN is a safe way of communication and accessing data between user and network or between two networks. In reality, a VPN can still be vulnerable. It is hard for the information to be intercepted by a third party, but if one of the connection points was already infected by malware when the VPN is set up, someone can gain access to the private network.
A VPN can be used by individuals or entire companies as a private security measure. It is often compared to a tunnel given the way it works. The benefits of using a VPN extend far beyond the realm of creating a secure channel for workers from different company branches.
By using some of the best VPN services, individual users can also browse the internet in total anonymity. They can mask their location by choosing different server locations around the world, thus allowing them to use online services that are restricted to certain geographical locations.
Another way in which the best VPN services cater to individuals is by allowing them to browse the internet without leaving any breadcrumbs. Many VPN providers adopt a 'no data collection' policy, which means that none of a user's online activities will be recorded.
This can extend not only to connection times but also any other data about what website was accessed and when. Some providers will even allow anonymous payment methods such as cryptocurrencies to further protect their client's information, identity, and activities, even when requested by a third party.
What is a remote-access VPN?
Remote-access VPN is used by people who want to connect to a remote network. This is often the popular method of establishing a secure connection between an individual working from home and their company's intranet. It is also commonly used by companies that employ delivery employees and salespeople that need constant access to the company's network while being on the road.
To make this possible, first, you need a server that acts as a media gateway. This serves as a connection point for the user in the field trying to establish a connection via the internet. The server often referred to as a NAS or network access server, will then attempt to authenticate the user on its own or redirect them to another dedicated server.
For a user to connect to the network and provide the credentials required for authentication, they must use a software application or client software. This could be either a default program that comes with the operating system or a custom app provided by any of the best VPN services tasked for the project.
Companies in the IT field and large corporations tend to install and operate their remote-access VPNs because they have access to employees with the knowledge and experience in the subject. Other corporations or even small businesses that need remote-access VPN can outsource the installation and maintenance to the many providers, including the ones on this list of best VPN services.
What is a site-to-site VPN?
Not to be confused with a website-to-website VPN, a site-to-site VPN is used to establish a secure connection between a minimum of two locations. This is often used to allow different branches or offices of a company to have shared access over the entire company's network. There are two types of site-to-site VPNs that you can use.
The intranet-based VPN connects multiple LANs to create a WAN or wide area network

The extranet-based VPN connection allows LANs to be connected to other LAN networks outside the parent company via the internet. By using one of the best VPN services, you can ensure that access restrictions can be set so that each company maintains sole access of its intranet
What is a mobile VPN?
A mobile VPN works differently than a regular VPN type because of one particular feature. It can handle constant interruptions such as changing networks, losing coverage, closing the device, and other disruptive factors that are commonplace to a cell phone.
Whereas a regular VPN handles point-to-point connections by allowing safe transfer of information, mobile VPNs can handle connections where the endpoints often change. To do this, mobile VPNs maintain the connection even when it is interrupted, and it can restore it by taking care of all network login functions without manual input from the user.
Who needs a VPN?
The real question should be, who doesn't? It doesn't matter if you're a stay-at-home mom, a retired factory worker, or if you're a big company. In this day and age when cybercrime is flourishing and only expected to grow, more and more people can have their identity stolen from just browsing a few seemingly harmless websites. If you want to keep a low profile and reduce the chances of getting hacked or monitored, using one of the best VPN services is something to consider.
Also, some countries have strict internet restrictions and monitoring laws. Even for those who are not worried about any personal information that could be stolen, they may not be too keen on spending hundreds of dollars each month on TV shows, movies, music, video games, books, etc. For people in these situations, using a VPN service can be an excellent way to save more than a few bucks or make the internet a freer and more welcoming place.
The best VPN services will not only let you connect to restricted websites posing as being from some other part of the world, but also offer pretty good connection speeds. You can enjoy using apps like BitTorrent and download your favorite form of digital entertainment whenever you feel like it. At the same time, the best VPN services can also be used to access your favorite streaming sites that are restricted to certain geographical regions (Netflix, Hulu, NBA TV, etc.)
VPNs are also needed for companies and corporations that want to have secure communication channels. An enterprise VPN provider can handle everything from the hardware installation of the server to the software implementation.
This can allow offices of the same parent company in different geographical locations to have a secure connection to the company's network and exchange information without the risk of outside interception. As a bonus, the access can also be limited so that the information can be compartmentalized without having to cut off different branches or employees that work off-site.
How to choose a VPN service?
The first thing you want to look for when comparing VPN services is the security protocols used. You want to get the most out of the service, especially if you're going to pay for it, so you should look for OpenVPN and L2TP/IPsec. The first one offers the best performance but you will want the latter for mobile devices and tablets. The best VPN services should be able to offer you both of these options when you register an account.
Although all VPN providers make some references to how the client's privacy is their No. 1 priority, there aren't that many that offer an elevated level of confidentiality and anonymity. If you want to leave no trace, then you should compare the best VPN services by their privacy policies. Look for ones that have a policy of never recording logs, connection times, and incoming or outgoing traffic data.
You also need to understand that VPN providers need to make money somehow. This is why entrusting your private information to someone that offers a free service is often a bad idea. It's not improbable that a VPN provider that gives you a free app might need to sell your information to a third party to keep the business going.
The best VPN services are usually going to cost you something, some more than others, but there's a good reason for it. The fact that a provider has to rely on subscription fees is all the more incentive for it to offer maximum privacy to the users.
Last but not least, a little more thought should go into choosing a VPN service if you need one for business purposes. Very few, if any of the VPN services that cater to home users, also support secure connections between office networks and field operators. If you're looking for a VPN provider for your firm, you should seek out companies that specialize in business services, preferably with 24/7 customer support as well as hardware servers that can handle your data stream.
Can I use a VPN for Netflix?
Are you restricted to watching only specific series and movies in your region? Maybe you just don't have access to Netflix yet and you wish to use the world's leading streaming service. Either way, you can use a few of the best VPN services to access the online streaming site. However, it is increasingly hard to do so, given Netflix's aggressive measures of geo-blocking users.
Lately, Netflix has taken a very aggressive stance on VPN users and started blocking IPs left and right. Some of the most popular VPN providers have fallen victims, which is why the once popular IPVanish no longer unblocks the streaming service.
Few VPN providers still manage to circumvent Netflix's location filters and newly dedicated VPN detection systems. What makes the few better at the job is not only their ability to establish an undetected connection but also their superior bandwidth speeds. Here is a list of the best VPN services that you can still use to enjoy Netflix from anywhere in the world (as of this writing):
ExpressVPN

VyprVPN

NordVPN

CyberGhost

TorGuard

PureVPN

HideMyAss
Conclusion
Who you end up choosing as your VPN provider will have a lot to do with why you need one in the first place. NordVPN is the most popular by far out of all the best VPN services because it has excellent transfer speeds and unblocks the world's most wanted streaming websites. However, its vague data logging policies certainly don't make it as attractive to small business owners, or individuals that are very security conscious.
IPVanish would be an obvious choice for anyone else. While the provider hasn't expressed any interest in pursuing ways to unblock Netflix shortly, the focus on privacy and connection stability has yet to be matched by others. If you want the ultimate anonymous online browsing experience from any of your work, home, and mobile devices, IPVanish probably has you covered. Of course, just as long as you don't care too much about having record-breaking download speeds.
At the end of the day, it's unlikely that you'll find a VPN provider that can satisfy everyone in every way. A lot of work goes into developing these services and it's all about trade-offs to attract as diverse or as narrow a group of people for their customer base. What is without a doubt is that using a VPN these days is one of the few ways we have left of maintaining some sense of personal privacy from online trackers like ISP providers, government agencies, advertising companies, hackers, and more.
Related:
Virtual Private Network (VPN)
Reviews
VPN Service