Windscribe articles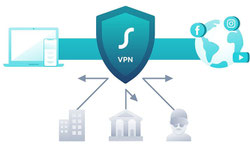 8 Best VPN Service Providers of 2020.
Published: March 31, 2020, 7:50 a.m. in CyberGhost, Reviews, Windscribe, NordVPN, Tunnelbear, MullvadVPN, ExpressVPN, VPN Service by Emil S.
What is a VPN? VPN stands for Virtual Private Network. Simply, a VPN allows you online privacy and the means to remain anonymous while you surf the Internet. Every user of the Internet has an IP address assigned to their computer or device. When you use the Internet, everything you do ...
Continue reading
Windscribe, Is It Safe?
Published: Nov. 24, 2018, 9:28 a.m. in Virtual Private Network (VPN), Windscribe, Reviews by Jonathan
First off, let's agree with the fact that the world of VPNs is a tricky one. You can't be too careful when using them to browse the realms of the previously unavailable internet. Hand on heart, you don't need to worry that much. There are some nice ones out there, ...
Continue reading