Networking articles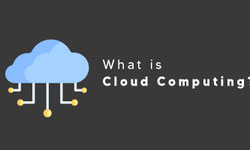 What is Cloud Computing?
Published: Oct. 16, 2020, 1:32 p.m. in Networking, Cloud Storage, Internet Connection by Emil S.
If you check files on Google Drive, order stuff on Amazon, or play games online, you're definitely in the loop of cloud computing. It's an exciting system shaping the way we learn and do business in the modern world. Many companies render services over the internet by using resources that ...
Continue reading