Networking articles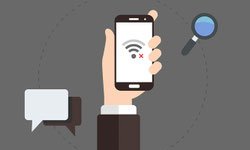 Why Do Wi-Fi Connections Drop?
Published: April 5, 2020, 1:44 p.m. in Network Issues, Networking, WiFi / Wi-Fi by Emil S.
There are numerous reasons why your Wi-Fi connections get a weak signal all of a sudden, the connection drops off, or you may even lose the connection for a while. Here is a list of some of the most common reasons why Wi-Fi connections drop and the solutions that you can do to fix ...
Continue reading