Networking articles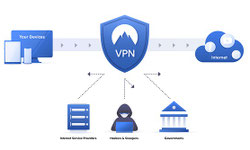 127.0.0.1 IP Address Explained - What It Is & Why It's Important
Published: Oct. 11, 2019, 7:11 p.m. in Internet, Tutorials, IP address, Networking by Michael Golohor
IP Addresses provide a way to specify hosts in different ways. There are numerous types of IP addresses in computer networks. Today, we talk about a special-purpose IPv4 address, 127.0.0.1 which seems a little confusing. This IP address is assigned to the local system and is not accessible by other ...
Continue reading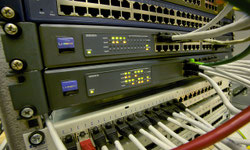 How To Connect A Computer To The Internet
Published: June 18, 2019, 12:37 p.m. in Mobile Broadband, Internet, WiFi / Wi-Fi, Networking, How-to by Michael Golohor
Trying to connect your computer to the internet? Well here is a simple guide to help you in doing it correctly. But before getting started it is important for you to first understand what type of internet access you are looking for. One of the most common methods of using the ...
Continue reading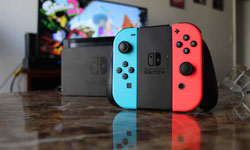 How To Get Your Wii Online - Wireless or Wired
Published: June 4, 2019, 8:49 p.m. in Wii Console, Broadband Connection, How-to, Networking by Michael Golohor
By getting your Wii online you can easily enjoy all sorts of online gaming, browsing, downloading, online chatting, eShopping and can visit any online site including flash 7 and flash 8 sites, from the Wii console itself. But the very first thing that you need to get it online is ...
Continue reading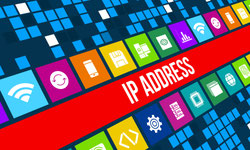 What is a Public IP Address
Published: Feb. 11, 2019, 6:11 p.m. in Internet, IP address, Networking, Home Networking by Jonathan
Back in 2010, the hacking group Anonymous was making the FBI look like a joke. Things came to a crashing halt when one of the major leaders, Sabu, made a rookie mistake. He left his public IP address exposed, and FBI agents were at his door in no time. What is a ...
Continue reading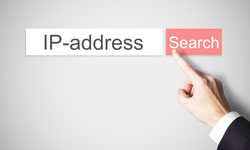 What Is a Private IP Address
Published: Feb. 6, 2019, 7:02 p.m. in IP address, Networking, Home Networking by Jonathan
There are an estimated 4.2 billion internet users in the world today. With so many users, there needs to be a way to identify and track them. IP addresses were created to allow devices to interact with the world wide web. Now, there are two types of IP addresses: public and private. As you'll ...
Continue reading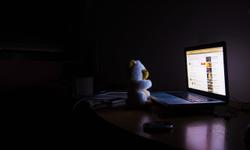 What Is an IP Address and Why Is It Important?
Published: May 12, 2018, 11:12 a.m. in Internet, IP address, Key Concepts, Networking by Serina Rajagukguk
To put things in a nutshell: An Internet Protocol (IP) address is a return address, but digital. The end. At least that's what we'd like it to be. If you're more confused than you were two seconds ago, we apologize. But we want you to understand first that the concept ...
Continue reading
What is DDNS / DynDNS and what is it used for?
Published: April 16, 2018, 3:57 p.m. in Key Concepts, Networking by Jonathan
DDNS stands for dynamic domain name system and is often referred to as dynamic DNS as well. In the simplest terms, it is the DDNS service that allows a user to access his computer over the internet, from anywhere across the globe. The service maps the domain names from the ...
Continue reading
Wireless Routers 101
Published: April 9, 2018, 5:08 p.m. in Router, Networking by Jonathan
Nowadays, when someone visits your home, there is a huge chance that your visitor will ask about if you have your WiFi on. It cannot be helped. People have become too dependent on the Internet, and most of them cannot live without it. With the proliferation of smart devices that ...
Continue reading