Wireless Charger articles
Wireless Charger articles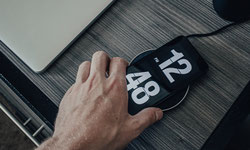 Top 12 Wireless Phone Chargers of 2020.
Published: May 14, 2020, 11:51 a.m. in Reviews, Smartphone, Wireless Charger by Emil S.
Wireless chargers used to be very expensive when the technology first came out. These days, there are now a lot of affordable options to choose from for you to enjoy this hassle-free way of charging your phone. In this article, we list down the best wireless phone chargers available in ...
Continue reading