Yahoo articles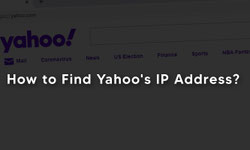 How to Find Yahoo's IP Address?
Published: Nov. 24, 2020, 9:17 a.m. in How-to, IP address, Yahoo by Emil S.
Sometimes when we browse through the Yahoo website, there are issues or troubles upon accessing the same by just typing www.yahoo.com. In this case, there might be any difficulty with your browser. Maybe the site is down, or there may be a problem with the browser itself. The DNS cache may ...
Continue reading