3GP articles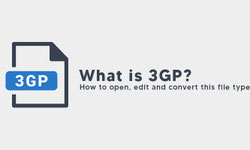 What is 3GP? How to open, edit and convert this file type?
Published: May 20, 2020, 8:09 a.m. in Videos, Tutorial, 3GP by Emil S.
It's a multimedia file format recognizable by its 3GP file extension created by a standards organization named 3rd Generation Partnership Project (3GPP) that develops protocols used in the mobile phone industry. Specifically, it's a video and audio container format that they originally intended to be used by 3rd generation smartphones, ...
Continue reading