Best Small Business Routers to Buy in 2019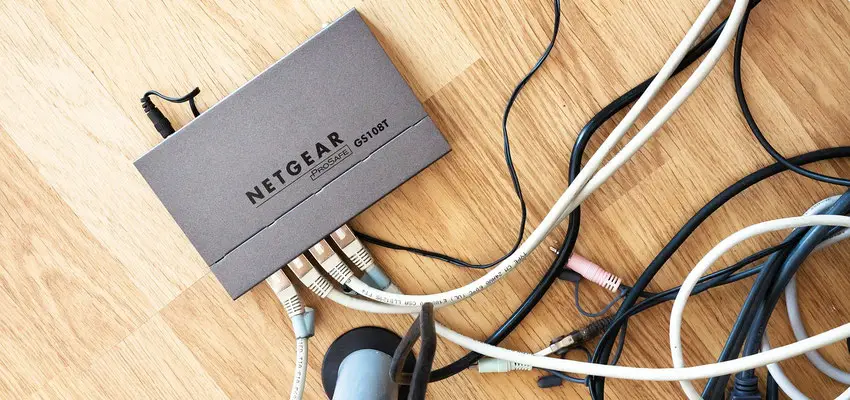 Best Small Business Routers to Buy in 2019
Posted May 26, 2019, 1:53 p.m. by
Maulik Patel
In this internet-fueled world, whether your business is small or big, it needs to have an online presence. Moreover, most businesses run with a connection to the internet. And, if you're a smaller one, having an initial budget before purchasing any asset is crucial.
When it comes to business you need a robust router to connect multiple networks. The router should be efficient to route traffic among the systems in a fast and reliable manner.
With the advancement of technology, routers have improved in quality and features. However, there are some factors to consider in the router while buying it.
So, this article will help you get the best small business router by your business needs at your stipulated budget. Read on to learn about the best routers
Synology RT2600AC Wi-Fi AC 2600 Gigabit router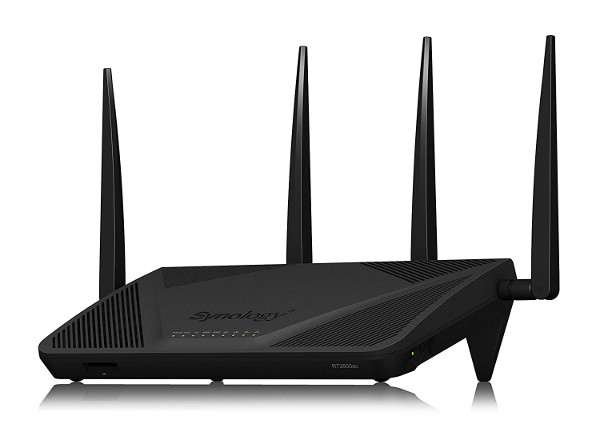 This router comes handy with robust wireless capabilities and security features. It is specifically designed for office use and has the support of MU-MIMO which lets more devices connect to it at the same time with high speed. It consists of intuition prevention, denial-of-service protection firewall management, and other security tools. Also, if your workers are working from different locations, this router helps you to create a secure set up of the virtual office.
The RT2600AC router has advanced features that enable you to change server hosting multimedia content to make it available to anyone in the office. With this router, you can easily stream files from SD cards or USB storage devices, synchronize files in various devices, share them with your co-workers or clients, and back up those files.
NETGEAR Nighthawk X10 Wi-Fi Router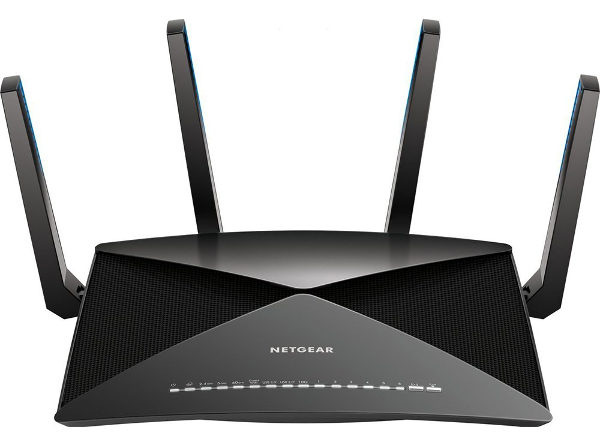 If your business requires high-speed internet, the Netgear Nighthawk X10 is where your search ends. It is the fastest Wi-Fi router for media streaming. It enables swift 4K streaming and download with the help of 802.11ac/ad Wi-Fi. With robust 1.7GHz Quad-Core Processor and Quad-Stream architecture, you can now experience the wireless speed of up to 7.2 Gbps.
While MU-MIMO supports multiple streaming on various devices, 160MHz speeds up Wi-Fi speed on mobiles.
It has four external active antennas that can augment your Wi-Fi signals to great length.
Linksys AC1900 Dual Band Wireless Router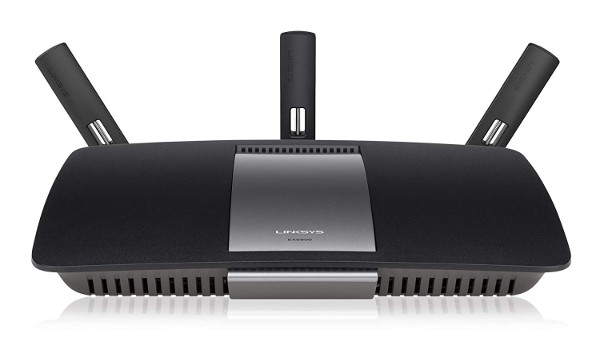 Does your job involve streaming and you often get annoyed with the buffering? AC1900 Dual Band is one of the best routers for streaming purposes.
Now, everyone in your office can enjoy fast streaming simultaneously. Moreover, backed with MIMO technology, it is a reliable wireless router that enables internet connection to multiple devices at the same speed.
You can connect more than fourteen devices including smartphones, tablets, televisions, and other devices at the same time with the AC1900 Dual Band router. It provides up to 1.9 Gbps speed and 4 Gbps Ethernet ports for a smooth internet connection for the entire office. Also, it is super easy to set up and control from anywhere.
Netgear (R7800-100NAS) Nighthawk X4S AC2600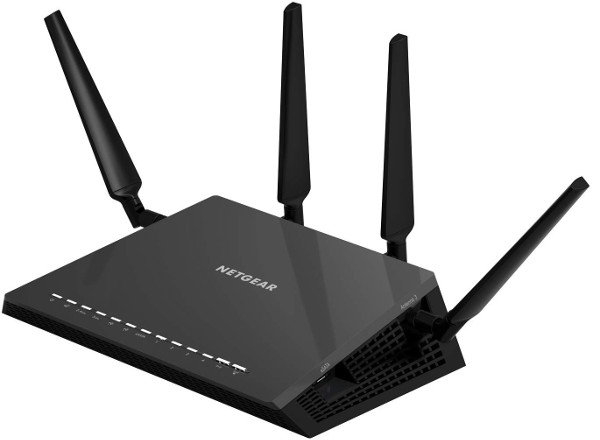 If you are looking for an affordable option, Nighthawk X4s is the best budget router. But, don't underestimate its power as it can stream 4K content with up to 2.53Gbps speed and 1.7GHz dual-core processor. Also, the bandwidth doubles and increases the Wi-Fi range for mobile devices with 160MHz support of this router. It consists of MIMO technology which supports multiple devices at a similar speed. Hence, your office will have fast throughput in every MU-MIMO connected device thereby enjoying faster streaming and downloads. This will ensure better productivity for the employees.
Norton Core Secure Wi-Fi Router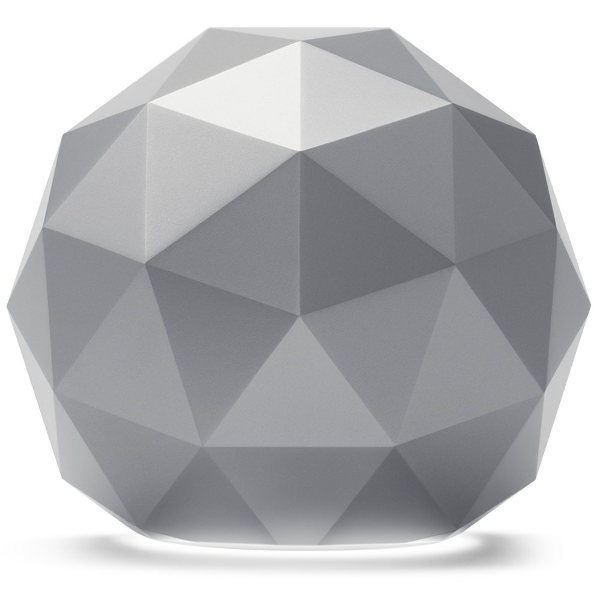 Even if you are a small business, security is the most important component to keep in mind while purchasing the router. With every data available online, the attacks of phishers, hackers, and ransomware are escalating. So, if you are a cloud-based company, the Norton Core Secure Wi-Fi router is your pick.
It comprises a detection system that signals you in case your network is being hacked and let you know the device that has been attacked thereby preventing the threat from spreading throughout your office. This router comes with a one-year security subscription to help you defend the network and smart devices connect to it.
Moreover, this router is also capable of 4K content streaming and swift download files with its robust antenna and MU-MIMO technology. This router will enhance your office interior with its unique geometric design.
NETGEAR Orbi Pro AC3000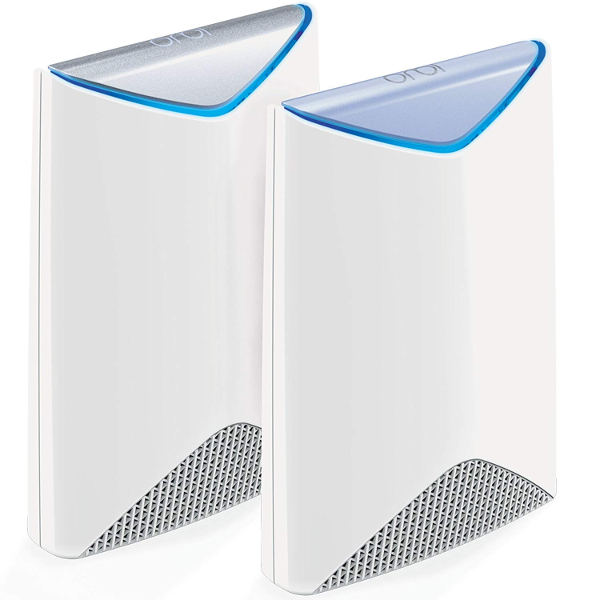 You can offer free Wi-Fi to attract customers towards your small business. For that, the NETGEAR Orbi Pro AC3000 is the perfect router with its reach range of 5,000 square foot area. So, with this secure and easy-to-access Wi-Fi system, you can cover your entire office or other nearby space. If you are providing a free Wi-Fi facility to your customer, it should be smooth and fast and this Tri-Band Wi-Fi provides the same.
You can access 40 connections per unit and with two included units, you can welcome 80 connection devices at the same time. Moreover, you can use this router for your existing internet connection. You can use a single network yet maintain separate traffic with the different entry portal for the guest, customers, employees, and managers.
Linksys EA6350 Wi-Fi Wireless Dual-Band+ Router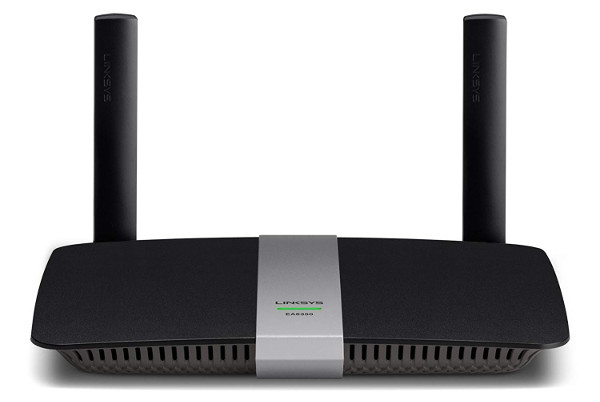 Being a small business, you need to be adaptive and flexible for the coming challenges. So, if you don't have a specific feature to look up to while purchasing a small business router, you should go with Linksys EA6350. It consists of wireless-AC technology USB 3.0, and 4Gbps Ethernet ports.
Moreover, its dual-band and external antennas provide a wireless and robust connection to a wide area. With 4 Gbps Ethernet ports, it provides super fast speed to wired and nearby devices. Its USB 3.0 port allows easy and secure access to transferring large videos, photos, or any other data files across your network.
Wrapping up
The above-mentioned points will help you choose the perfect router as per the needs of your small business setting. The router is something you will be using for a long time and it has a direct effect on increasing or depleting your employees' productivity. So, be mindful of your requirements while choosing from the types of router.
Related:
Router
Reviews
Guest Post