Encryption articles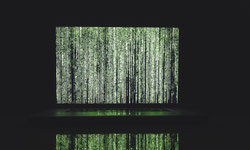 How To Encrypt Your Wireless Network?
Published: Sept. 17, 2018, 6:07 p.m. in How-to, WiFi / Wi-Fi, Encryption by Marcos González R.
Sometimes you're out of data and need to send that WhatsApp or that Email but you can't find a WiFi hotspot to connect to. You're walking in circles in the middle of the street until you find a possible option, but… it's protected with a password. You'll have to find ...
Continue reading