How To Connect To a VPN On Android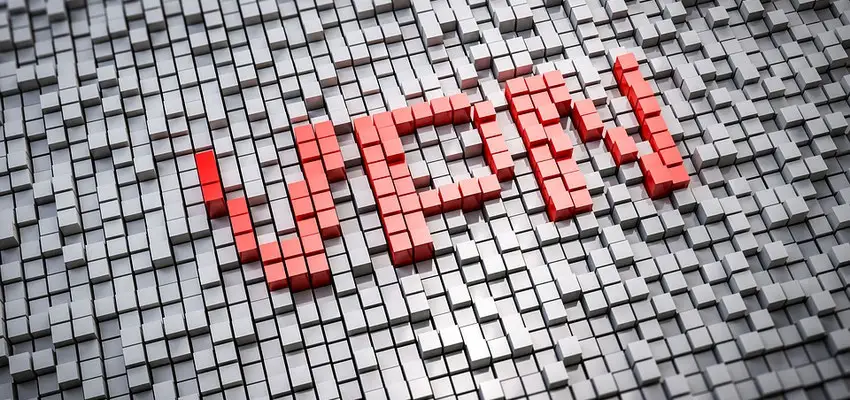 How To Connect To a VPN On Android
Posted July 17, 2018, 6:18 p.m. by
Asif Mumtaz
Considering the current state of mobile data theft and privacy issues, many users are opting for a VPN for Android phones. Connecting to a mobile VPN is simple, and users have hundreds of VPN apps to pick something that they like. 
Besides, Android OS comes with a default VPN client for those who don't want additional functionality that a third-party VPN could offer. Here is how to connect to a VPN on Android. 
What Is a VPN and Why Should You Use One?
A VPN stands for 'virtual private network,' and it just adds a layer of security to your network by establishing a virtual point-to-point connection.
When connected to a VPN, applications communicate with each other through a private network that not only makes data transmission secure, but it also allows for better network management. 
While using a VPN for Android phones, you connect to the internet via a private network. Therefore, your real location stays anonymous, and you can access apps on a private network remotely. 
What does a VPN do on Android? 
Whether you want to stay safe on a public WiFi or need to download an app that's not available in your country, using a mobile VPN could help.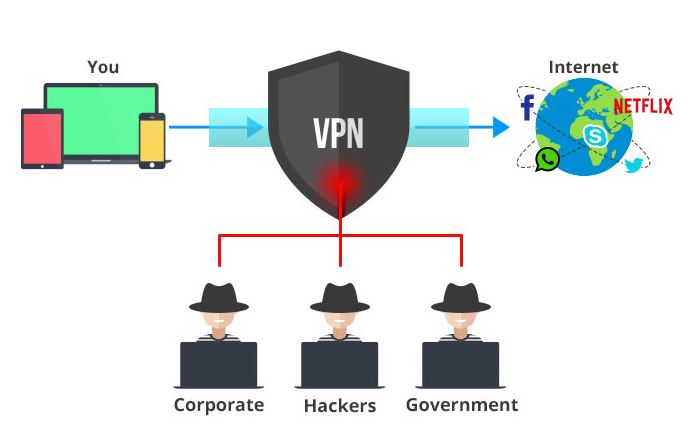 A VPN allows you to stay anonymous when online and makes it possible to access geographically blocked content.
Why Use VPN for Android Phones
VPNs are widely popular with businesses and corporations that have remote offices. They can securely connect to remote data centers using VPN technology.
But there are tons of reasons an Android phone user would want to use a VPN.  Here are a few straightforward reasons to use a VPN on Android phones. 
Access apps or content remotely 
Stay anonymous on the internet 
Secure financial transactions 
Access content on the world wide web without geo-restrictions 
Access content on the internet that your ISP has blocked 
Download apps which are not available in your country 
How Does A VPN Work on an Android Phone?
A VPN promises security and privacy, but you may be wondering by now, how does a VPN work? 
The simple answer is you run a VPN client on your device. The VPN client will do all the work while you surf the internet safely at home or office. 
 
Spend a few minutes and read about popular technologies that VPN creators use. If you don't feel like scratching your head over technical stuff, scroll down to the section 'how to connect to a VPN on Android phone.'
IP Security
Known as IPSec, use tunneling and transport mode to secure your data. Some VPNs use this protocol in combination with other security protocols. 
Layer 2 Tunneling Protocol (L2TP)
L2TP can't provide encryption, so VPNs have to use it along with the IPSec protocol. However, this protocol helps in creating a tunnel that is made secure using IPSec or another similar protocol. 
Secure Socket Layer (SSL) and Transparent Layer Security (TLS)
These security protocols are often deployed for online shopping and financial transactions. 
Point-to-point Tunneling Protocol 
PPTP is an old VPN protocol that is still in use today. 
Secure Shell (SSH) 
This protocol provides both tunneling and encryption, so many modern Android VPNs use this technology. 
How to connect to a VPN on Android
To surf the web safely and to go anonymous when accessing the internet from your mobile phone, you need to connect to a VPN. 
Method 1: How to Use VPN on Android - Using Built-in VPN Support 
Wondering how to use a VPN on Android? It's ridiculously easy. 
Android users are lucky as they have built-in support for PPTP and L2TP protocols. So you can easily connect to a VPN network that relies on these two protocols. You won't have to download a standalone VPN client. 
Here is how this works. 
Go to Settings on your Android phone
Open Wireless and Networks and touch on More

You will see a VPN option on the next screen
Tap this option and provide VPN details such as name, type of server, and server's address 
After you set up the VPN, you should be able to see the Connect button 
You will need to provide username and password on the next screen to establish a connection to a virtual private network
Whenever you want to disconnect the VPN client, drag down notifications bar and tap on Disconnect next to VPN status
That's it. This method shouldn't give you a headache as long as you have VPN credentials. Make note again that you need server address, type of server, and login details. 
What's Always-on VPN Mode in Android?
When you use the built-in VPN client on your Android phone, you will instantly notice an Always-on mode.
As the name suggests, this mode only allows data to be sent through a VPN. 
You don't have to switch on the VPN every time you want privacy as it will become the default way your mobile connects to the internet. 
You will find the option to enable always-on mode when you go Settings under VPN. Tap it to activate the setting. 
Method 2: Connect to VPN Via 3rd Party Applications - Use VPN On Android
Android is the most used operating system for mobile phones with billion of daily active users.
It means a lot of companies can invest time and resources in developing a robust VPN for Android and other operating systems.
It increases the efficiency of the private connection if you are using an Android VPN app. As a result, your browsing experience is safer, and your online data transactions are more reliable.
VPN providers let you access public networks or the internet by using the IP of their servers which hides your IP so you can have access to all the content on the web.
Connecting your Android phone to a VPN by using some app is simple as you like.
Download any Android VPN App from the Google play store and install it on your phone
Tap the Open button when the installation is done
Provide your Username and Password
Some VPN smartly set your location but also provide an option for selecting location manually; you can select the desired location of whatever place around the globe
Tap the Power button to turn the VPN on/off. A message will appear asking whether you trust the source -  Tap OK to proceed
Your VPN connection is established, enjoy your mobile VPN Android! 
Best VPN Apps For Android
Here are some of the best VPN apps for Android. If you are not sure how to use a VPN, simply download and install any of these and open them. These apps will guide you on how to connect to a VPN on Android.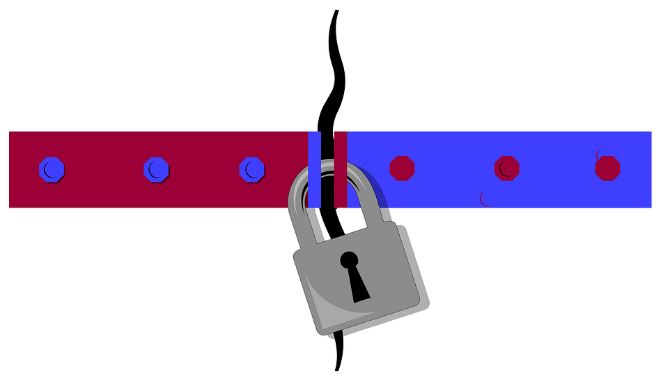 Express VPN for Android - Top Paid
Over 2,000 servers
148 different locations with over 30,000 IP addresses
Supports up to 3 simultaneous connection 
Excellent Android app
IP Vanish - 2nd Best VPN for Android
More than 1,000 servers
Over 60 locations with 40,000+ IP addresses
Supports up to 10 connections simultaneously 
Excellent performance 
Open VPN for Android (Best Free VPN for Android phones)
Free
Friendly interface
Connect to any free VPN server using this app
Troubleshooting - Connecting To A Mobile VPN
VPN are widely used because of the benefits it provides. But does its benefits overweigh the risks?
If there are comforts, there will be problems too. You may find that the VPN you use is slow, or crashes sometimes. It happens for some reason. Let's explore and fix every problem that you may be facing with your VPN
VPN Is Connected But Not Working
To make the best use of a VPN on an Android phone, you need to have a high-speed internet connection. A slow internet connection will make your experience distasteful. If your internet is reliable, refer to troubleshooting tips below. 
Your Login Is Incorrect
This problem does not always come with some BIG reason, but a simple mistake or a mistype can make you scratch your head. Your password and username should still be correct. Try retyping them if an error occurs connecting to the VPN server.
Can't Access The Server
The server you are trying to access must be functional. If you are having trouble accessing your VPN server the then probably you are struggling for a wrong one.
You can go to the VPN provider's website to see whether your favorite server is available or not for the time being. If it's not, you should change your server to access the VPN connection.
Free Mobile VPN For Android And Slow Speed
Many companies provide free VPN servers, or you can stay a trial period, but the extended version is always for the paying customers.
If you are using a free VPN server, you must upgrade to the premium versions as no company will prefer free users overpaid customers.
So, upgrading to a paid VPN service may help in improving your VPN connection.
Have you selected the right to sever For Mobile VPN?
Selecting the right server affects your VPN connection's speed in a big way.
A server that isn't used very much all the time or the server that is nearer to you may increase your VPN connection speed. It is easy to change your server's just go in your client's settings and change the server.
You can run a speed test to check whether the new server is working better or not? 
Do you have an antivirus installed?
If you have an antivirus installed on your computer, it may be slowing down your connection's speed.
Suppose your local security system scans every data packet while sending or receiving, it will surely cause downgrading your connection's speed. So, try to shut up your local security system.
Nothing Seems To Help - What Now?
The fault is not at your side always; the VPN provider may be having some problem. If troubleshooting everything at your site fails to improve your speed you can change your VPN provider.
Conclusion
Connecting to a VPN on Android is easy as long as you have a VPN client. However, you can also connect using the built-in VPN client if you are willing to use minimalistic features. 
In a nutshell:
Install a VPN client on your Android device or use the built-in client 
Run VPN client and enter required details
Enjoy a secure VPN connection!
Use a paid or free VPN to ensure you stay safe and anonymous on an Android phone. Pick any app from our list of recommended VPN clients. 
Related:
Virtual Private Network (VPN)
Android
Internet Connection