Internet Browsing articles
Internet Browsing articles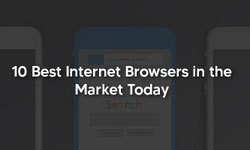 10 Best Internet Browsers in the Market Today
Published: Nov. 10, 2020, 2 a.m. in Reviews, Browser, Internet Browsing by Emil S.
2020 is the year of the internet browser. Since the pandemic started, most of us are stuck at home and more than likely surfing the web. For about eight months, the internet has become like a digital refuge for the whole human race. Browsers are like transportation that takes us …
Continue reading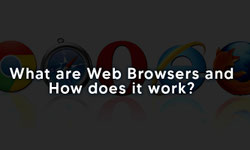 What are Web Browsers, and How does it work?
Published: July 17, 2020, 12:22 p.m. in Browser, Internet Browsing by Emil S.
Web browsers are software programs that run on a computer or mobile device that can find and access websites on the Internet to display their web pages. They're also known as Internet browsers or simply browsers. How Can a Web Browser Locate a Website? The user's computer or device must …
Continue reading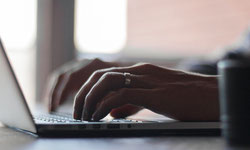 What is Internet Streaming, and How Does it Work?
Published: May 25, 2020, 2:02 p.m. in Streaming, Internet Browsing by Emil S.
Today's high-speed Internet connections make video calls, video conferencing, online gaming, and streaming of high-definition movies possible. Broadband lends itself particularly well to different types of streaming. Streaming enables the uninterrupted transmission of multimedia content like music and video files in real-time. It allows the user to enjoy the material as …
Continue reading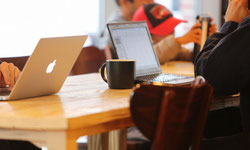 The Ultimate Guide to Internet Cafes
Published: April 27, 2020, 9:17 a.m. in Internet, Internet Browsing, Internet Cafe by Emil S.
Internet cafes are also known as net cafes and cyber cafes. These are establishments that provide computers and Internet access to the public for a fee. Who Usually Uses the Internet Cafe? Internet cafes are a blessing for travelers who do not bring along their laptops on their trip. This …
Continue reading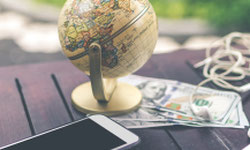 How to Bypass Geo-Restrictions While Streaming
Published: March 29, 2020, 12:26 p.m. in VPN Service, Streaming, Internet Browsing by Emil S.
Video streaming is fast becoming the essential mode of communication, entertainment, and even in economic activities. As a result, there is a tremendous increase in interest by both consumers and service providers. In a recent study by Digital TV Research, (368 million to 777 million) in global video streaming subscriptions from 2017 …
Continue reading