Mobile Phone articles
Using Your Mobile Phone's Internet Plan to your Laptop
Published: Nov. 29, 2020, 12:32 p.m. in Internet, Smartphone, Tutorial, Mobile Phone, iPhone by Emil S.
You are in a hurry to meet the deadline for a job you are doing on your laptop. Suddenly, the internet goes out. You are in a dilemma. What do you do? As luck would have it, you can still get internet access using your phone. How do you do ...
Continue reading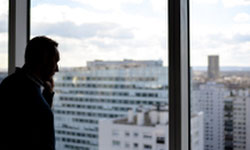 Verizon's Domestic & International Roaming Plan.
Published: April 4, 2020, 6:02 a.m. in Reviews, Verizon, Roaming, Mobile Phone by Emil S.
Most mobile service carriers (like Sprint, T-Mobile, Verizon, and others) issue maps showing the areas wherein you can avail of their services. More to the point, that is their mobile network, including affiliated local mobile carriers that allow you to use data, text, and make/receive calls. You can go to ...
Continue reading