PPPoE articles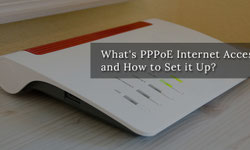 What's PPPoE Internet Access, and How to Set it Up?
Published: April 29, 2020, 12:56 p.m. in How-to, Internet, PPPoE by Emil S.
Providers of internet service, although not all, employ Point-to-Point Protocol on Ethernet (PPPoE) to supervise the networks of their customers. All broadband routers can support this connection mode to the internet while broadband modems need to be configured. How Does PPPoE Work? When you subscribe with your internet provider, they ...
Continue reading