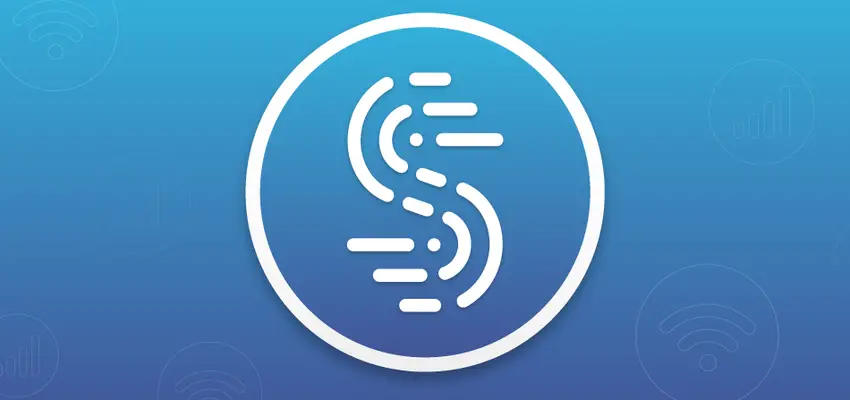 Speedify Review
Posted Oct. 4, 2018, 12:32 p.m. by
Jonathan
What many users complain about these days is that their VPN providers don't seem to care too much about speed.
Understandably, sometimes you have to compromise to get the level of privacy and security you deserve, but speed loss is still a bit unsettling.
However, today's new hybrid VPN services are becoming more and more effective.
A perfect example would be Speedify.
This VPN didn't start os a VPN service in a traditional sense but rather as an internet speed-boosting service.
Now that it has added encryption protocols, privacy options, and quite a few cloud-based servers, Speedify might just be the answer to your browsing concerns and problems.
To understand what makes Speedify different, this review will go over its features, policies, and the rather unique concept of prioritizing speed over security features.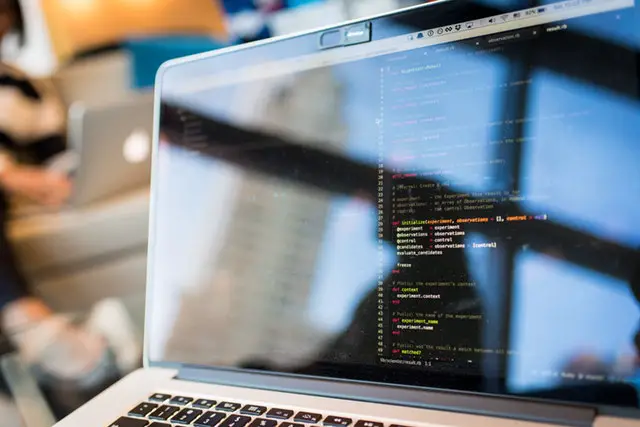 What it Does
Speedify puts a lot of effort into enhancing your native internet speed and also preventing information leaks such as DNS and WebRTC leaks.
It adds a boost to the notion of online security and takes the VPN experience to a whole new level.
Privacy
Speedify is in a good place at the moment.
As the data retention laws in the US aren't much to talk about, the provider can offer its users a strict no-logging policy. Speedify doesn't keep track of browsing history or any other traffic logs.
However, there is some session logging involved.
This often means keeping records of how much time you spent online and how much bandwidth you've used. Again, since they don't record IP addresses, you don't have anything to worry about.
What's even better is that you get even more privacy if you're using the free version of Speedify.
One thing worth mentioning is that you're likely to receive promotional emails after signing up for an account. But there aren't any ads that might intrude on your browsing experience and you can always unsubscribe if the newsletters bother you.
In any event, if you want to keep the contact between you and the provider to a minimum, that's not going to be a problem.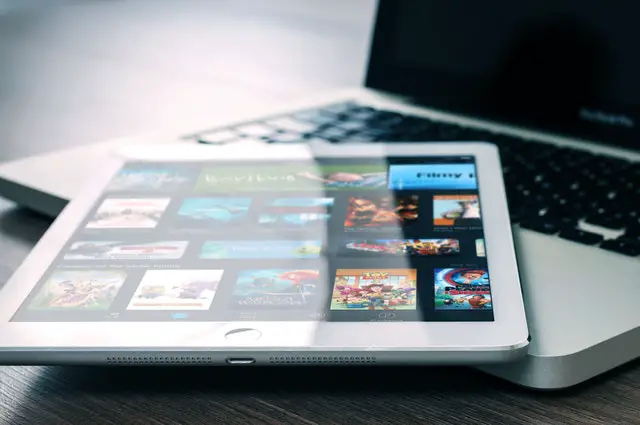 Features
As most people are concerned with VPN compatibility with Netflix, let's start by addressing just that.
Speedify, unfortunately, joins the ranks of other top-tier VPN services that are blacklisted by the online streaming service. Speedify can do a lot of things except letting you binge-watch your favorite TV shows on Netflix.
However, not all is lost.
One of the more interesting features is the internet speed-boosting option.
This essentially lets you bypass some default ISP restrictions and gain additional transfer speed without compromising security.
While some may look at the two licenses that come with a subscription as a bit underwhelming, it's worth noting that few VPNs offer speed-boosting capabilities.
Because of that, the limitation of not being able to Speedify on more than two devices simultaneously may not be a bad trade-off, especially for those who don't own more than two devices in the first place.
The Windows client has a good preset that prevents DNS leaks.
This makes it easier for the average user to work with Speedify. Of course, for the best performance, you have to have the latest update if you're running macOS, iOS, or Android.
For PCs, it's recommended that you have at least Windows 7 installed but you'll only notice differences if you're using an older version of the operating system rather than a newer one.
Another cool feature that Speedify offers is that the simple UI that can display various graphs. This lets you monitor your activity as well as get a sense of which server locations worked best for you and which connections are more reliable.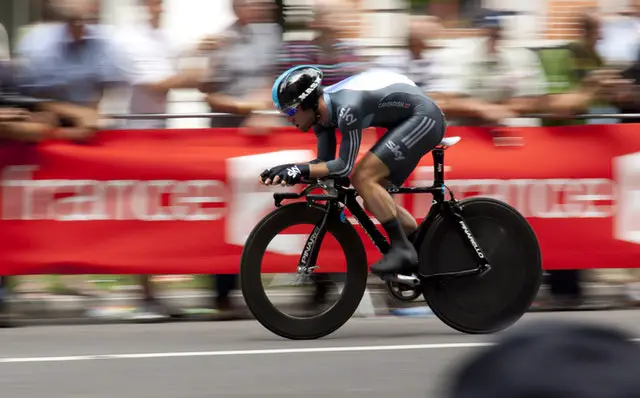 Performance
Speedify, as the name would imply, does focus a lot on speed.
What's more impressive than actually delivering on the promise is that the provider manages to offer high performance with a really small number of servers.
There are perhaps 30 or so servers spread across 20 countries around the world.
For a cloud service, it does more than anyone expected.
For comparison, the top dog provider IPVanish doesn't have very impressive speed even though they use their servers and rarely outsource or rent cloud-based servers.
Speedify credits channel-bonding technology for its speed-boosting feature. This manages to balance out the speeds available in the cloud servers to give you an enhanced experience.
This works for both downloads and uploads.
What is interesting is that Speedify uses a ChaCha cipher to encrypt data. If you're familiar with VPNs, then you know that this is not a common practice.
Most VPNs these days use OpenVPN for desktop devices and IKEv2 for mobile devices.
Even if ChaCha is only used with some degree of success by Google and Cloudflare, it shouldn't be important that Speedify doesn't stick to the norm. At the end of the day, there are plenty of other VPNs that still haven't made the full switch to advanced protocols.
However, if you enjoy playing around with your VPN client and switching protocols, you probably wouldn't enjoy Speedify as much.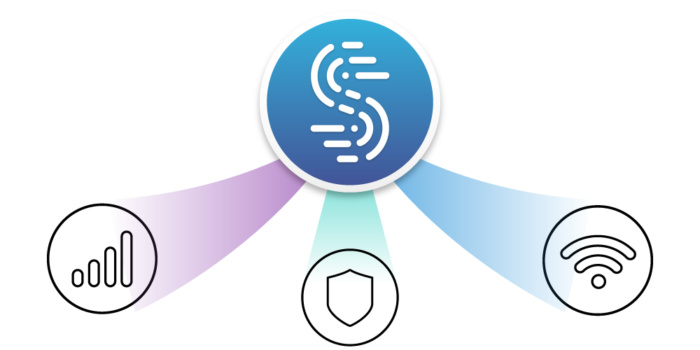 Subscription Plans
You can have Speedify by getting a monthly subscription, a yearly subscription, or for free.
If you're wondering, yes, the free version does have some drawbacks. It comes with a 1GB download limit. Other than that there aren't any more restrictions for anyone that doesn't want to pay for a premium license.
The free users don't have to register an account to download and use Speedify. Because of this, there will be no links between the little-recorded data and an actual person.
The paid subscriptions offer users unlimited data plans. To make it even better, there is a 30-day money-back guarantee.
This should give anyone more than enough time to test downloads and high volume P2P transfers before deciding if Speedify is the right VPN for them.
We also have a special Speedify rate for our readers. Don't hesitate to take advantage of it.
Setting up Speedify
As it is a cloud service, it's not surprising that the UI retains the blue theme.
It is also quite simple and user-intuitive. This may not please everyone but do remember that having fancy graphics and animations on a VPN client has nothing to do with performance or privacy features.
At the end of the day, an app that can be configured with two or three clicks will be easier to use by beginners, and it seems that Speedify has put a strong emphasis on making newcomers feel comfortable.
The few settings that you can tinker with are choosing a server location and switching between heavier encryption and better speed.
Going with the default settings is usually good enough as Speedify is set to prevent DNS and WebRTC leaks by default. That doesn't change when you want to spoof your location with a new area or when you switch Wi-Fi networks.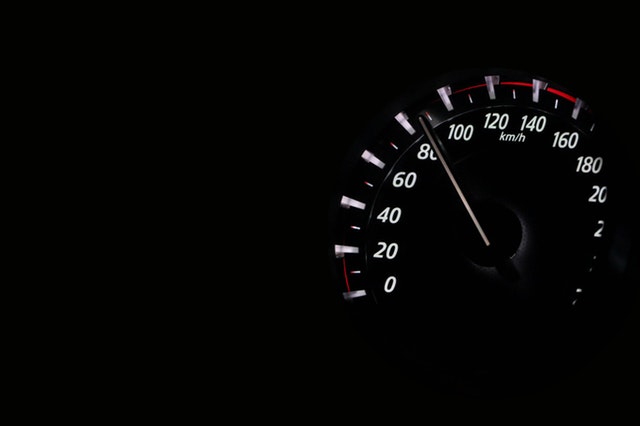 Speedify in a Nutshell
Speedify started as a speed-boosting service. Somehow, they managed to add security and privacy-centered technology and created a new breed of VPN.
Speedify will not be satisfied with just offering you anonymous online browsing experience and preventing common data leaks. Not until you also get a speed boost so that you can make the most of your gaming, torrenting, and P2P file sharing.
The VPN service is great for residential use as it comes with both a free version and a paid version.
The 1GB limitation might be enough for mobile users or people that keep a low profile online. For everyone else, two subscription plans are budget-friendly and offer unlimited data as well as two simultaneous connections.
As long as not having access to Netflix is not a make-or-break feature for you, Speedify can keep you safe from prying eyes and let you make the most of your internet speed.
Interested? Click here for a special Speedify subscription rate!
If you want to know other great VPNs that we recommend, we've compiled a list of the best 11 VPNs of the year.
Related:
Virtual Private Network (VPN)
Reviews
VPN Service
Speedify