Firewall articles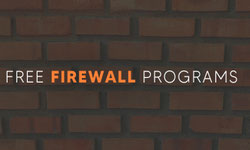 Free Firewall Programs
Published: Oct. 23, 2020, 7:17 a.m. in Security, Reviews, Windows, Firewall by Emil S.
Windows' operating system provides necessary firewall programs that can help protect your software and hardware from compromise. However, these built-in features require that you have a technical ability to understand how they run. These usability issues have made many users turn to alternative programs. Here is a list of the best ...
Continue reading
How To Test Your Firewall.
Published: Oct. 1, 2020, 1:12 a.m. in How-to, Security, Firewall by Emil S.
If you read our 11 best free firewall programs and you now have one to secure your computer with, this article will help you understand how to test your firewall program and also help you know how to get it running perfectly. A good firewall program keeps the software and ...
Continue reading