How to find a Free Wi-Fi Hotspot near you.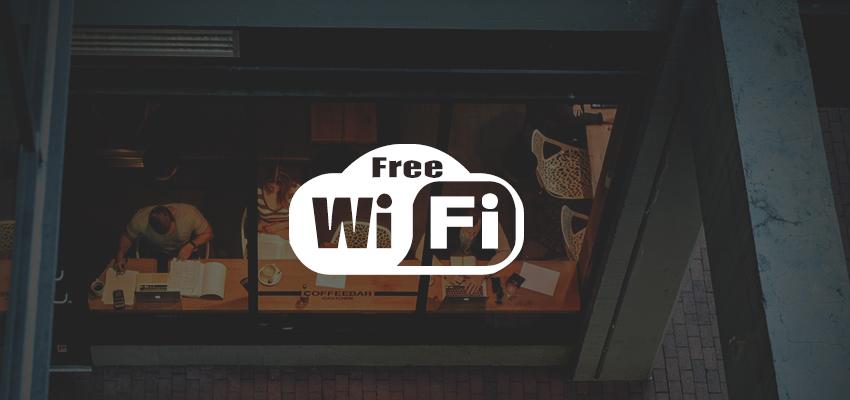 How to find a Free Wi-Fi Hotspot near you.
Posted June 16, 2020, 12:44 p.m. by
Emil S.
Having a Wi-Fi connection means that you can never get bored and that you have a means of communication. There is no excuse to be out of the grid now that there are a thousand places that offer free Wi-Fi connectivity and you can access them with your laptop, tablet, or smartphone. To help you out, here is a list of options where you can search for free Wi-Fi hotspots near you.
Get Free Wi-Fi through AT&T
AT&T is a major Internet service provider and a lot of establishments use it to offer free Wi-Fi to their patrons. Some of these establishments include McDonald's, FedEx, Barnes and Noble, and hundreds of shopping malls and hotels. All of AT&T's free WI-Fi hotspots use the same SSID, which is "attwifi."
The AT&T website does not have a hotspot map to point out to you where you can find free Wi-Fi but they have a hotspot locator app that's just as good. All you have to do is install the app and you are good to go.
Get Free Wi-Fi at the Local Library
Libraries are not as outdated as you think – most of them are embracing technology and other innovations. Most libraries offer free access to computers and some also have free Wi-Fi access.
Some examples of public libraries that offer free Wi-Fi access are the LA County Library, New York Public Library, Wichita Public Library, Free Library of Philadelphia, Dallas Public Library, Brooklyn Public Library, and San Jose Public Library.
Some of these libraries offer open Wi-Fi connections wherein anyone within range can just connect to it with their device. However, some libraries would require a library card number or a password to ensure that only library users are benefiting from the network. To be sure, visit your local library and see how things work there when it comes to Wi-Fi access or check out their official websites for any related information.
Get Free Wi-Fi at McDonald's
If you need Wi-Fi badly and craving for some fast food delight, all you have to do is go to the nearest McDonald's. There are over 11,000 McDonald's branches that offer free Wi-Fi with the help of AT&T. You can find their locations through a hotspot locator app.
You can also find a free Wi-Fi location when you search for a restaurant and look for McDonald's. To use the Wi-Fi, look for "attwifi_mcd" or "Wayport_Access" and connect to that network. Once you are connected, open a browser, and then tap on the connect button.
Take note that there are some branches where they might disable their public Wi-Fi. This is a decision usually made by owner-operators. In this case, there will be no way to get free Wi-Fi in these branches.
Get Free Wi-Fi at Starbucks
Starbucks is an easy choice for someone who needs Wi-Fi and a place to hang out - it helps if you love coffee and pastries too.
All company-owned Starbucks locations have free Wi-Fi for their customers. The majority of Starbucks branches use Google for free Wi-Fi and this is practiced in the USA and Canada branches.
If you give your current location to the Starbucks map, it will also show you other free Wi-Fi hotspots near you. All you have to do to make sure that what you see offers their Wi-Fi connection for free is to filter them out by Google Wi-Fi. You can also filter out the results by the type of service, like which ones offer access for 24 hours or which ones offer mobile payments.
To access the free Wi-Fi at Starbucks, look for Google Starbucks. Once you select that network, a form will pop up after and you will have to answer it. When you are done, tap on the Accept & Connect button.
Get Free Wi-Fi through Open Wi-Fi Spot
Open Wi-Fi Spot is a search engine-like website that allows you to search for nearby free Wi-Fi hotspots. These places and information are manually added by its users so it is very much reliable.
The best thing about this site is that you can search for Wi-Fi hotspots in different ways. You can search by city and get a map and a list of nearby Wi-Fi hotspots. You can also search by type of location like restaurants, parks, shopping malls, airports, or train stations.
Open Wi-Fi Spot does not limit the list to the United States. It also has locations of free Wi-Fi hotspots in other countries like Canada, Australia, Netherlands, Brazil, and many more. This is very helpful if you are the type who travels a lot.
Get Free Wi-Fi through Boingo
Boingo is a search engine for finding free Wi-Fi hotspots. Its database boasts of over a million hotspots and information for each one.
All you have to do is enter an address, city, or postal code. You will get a map and a list of free Wi-Fi hotspots. You can narrow down the search results by location types such as shopping malls, airports, restaurants, cafes, or bars. Click on any hotspot in the map and you will be shown the SSID plus you will be offered the option to check directions on how to get there from your current location or another location.
The best thing about searching through Boingo is that you can save the search results as a PDF file. The file will include the name of the location, address, and Wi-Fi SSID so that you do not need to go online again to take a look at the list. Boingo has an iOS app and Android app and is also available on Mac and Windows.
Get Free Wi-Fi through Wi-Fi-FreeSpot Directory
If you are a frequent traveler, you should check out the Wi-Fi FreeSpot Directory. The website offers free Wi-Fi hotspot locations in the United States, Canada, Asia, the Middle East, and other countries.
You can search by country, state, or region. You also can narrow down your search by looking for airports, hotels, companies, RV parks, and other special locations that offer free Wi-Fi.
Although this website has a wider scope, it also has fewer details compared to the other websites listed here. Your search will give you a website link to the location so you still have to read that website to see if they offer free Wi-Fi or contact the people in charge yourself.
Get Free Wi-Fi through Your ISP
If you are a client of an Internet Service Provider (ISP), there is a way for you to access free Wi-Fi through your ISP.
There is a joint network created by Optimum, Spectrum, Cox Communications, and XFINITY. This joint network is called "Cable WiFi" and this gives free Wi-Fi to its subscribers. So, if you get Internet service at your home through Spectrum, you can use Cable WiFi when you travel.
The free Wi-Fi network will be named CableWiFi but it could also go by CoxWiFi or xfinitywifi. For the login details, you will be using the username and password that you use with your ISP at home.
You can visit their sites (linked above) to get location maps and more information on how Cable WiFi works for each ISP.
As you can see, there are hundreds of possibilities for you to get a free Wi-Fi access. It is as just as easy as doing a quick search on a website before you step out of the house.
Remember that public Wi-Fi is not as secure as your home network. For security purposes, make sure you install a Wi-Fi analyzer app that can help you see how secure the network you are using is. Some apps will even show you the list of devices that are using the network you are connected to.
As an added measure, do not do online transactions involving your credit card details or important data over public Wi-Fi. Do your online shopping and send out sensitive information from your home Wi-Fi where you can be assured that the network is safe and secure.
Related:
WiFi / Wi-Fi
Internet Connection