How to Wipe Out Your Personal Data From The Internet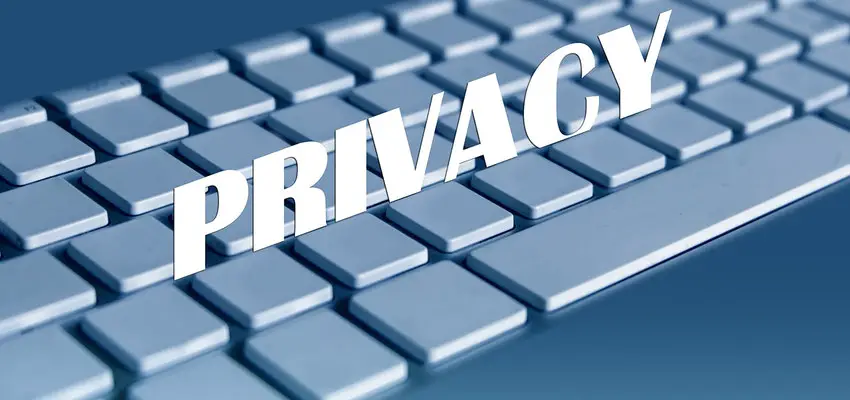 How to Wipe Out Your Personal Data From The Internet
Posted April 12, 2019, 11:14 a.m. by
Tim LaDuca
We find it inevitable to feed the web with our personal data one way or the other. Yes, technology has blessed us with the internet immensely but are we entirely safe from the bad apples of the digital world?
Over-exposing details will be a direct invitation to hungry hackers and spammers. You have heard of data theft, identity frauds, bank frauds, and so on, the threat will get worse as science marvels reach new heights every decade. The perpetrators do not take blind shots; they probably collected information that the internet has saved from our browsing history and the different accounts that we have in major social media sites.
Unfortunately, you cannot remove 100 % of your digital footprint, but there are ways to erase enough information to keep you on the safer side. 
Erase Yourself Step-By-Step
Delete online accounts
On the average scale, every internet user has opened accounts on several websites, especially social media. While describing ourselves we tend to put our statistics on our bio, and even if we have opted to keep our account private, the internet has already stored your data. 
De-activating your account alone won't do the job; you have to delete your data entirely as well. Some websites allow requests to remove personal information. The other sites demand few steps; link your account to a new e-mail address and delete that e-mail address.
Delete your accounts from Facebook, Instagram, Twitter, YouTube, Google Plus, and shopping apps like Amazon, eBay, etc. Keep in mind that once any third party has laid their hands on your data, the deletion of all data will not be possible.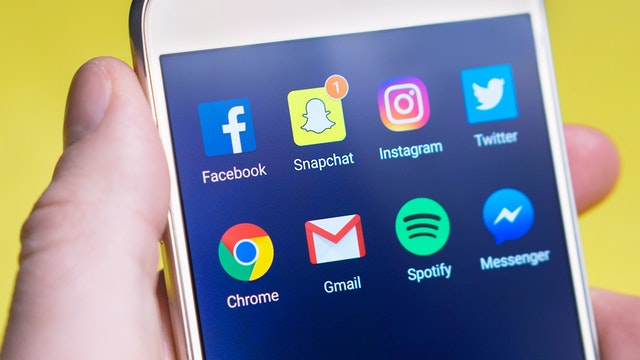 Delete yourself from data collection sites
Some companies collect your information and act as brokers to sell it online to interested parties to either advertise you or sell products and ideas to you. PeopleFinder, Whitepages.com, Spokeo, to name a few are such data collecting sites.
To get your name removed from such websites you have to search for yourself first, and the following procedures may vary from site to site. You may even have to prepare hard copies to complete the deletion. Use services like DeleteMe at Abine.com and purchase their services to make the course of action easier. 
Delete data using Google removal request tool
Google is the most used search engine in the entire world, and removing search results that may contain your personal information involves simple steps.
When the page cache is outdated, it will keep appearing on your search results even though you have deleted it. Go to 'remove outdated content' page, enter the URL of the outdated page and select Request removal.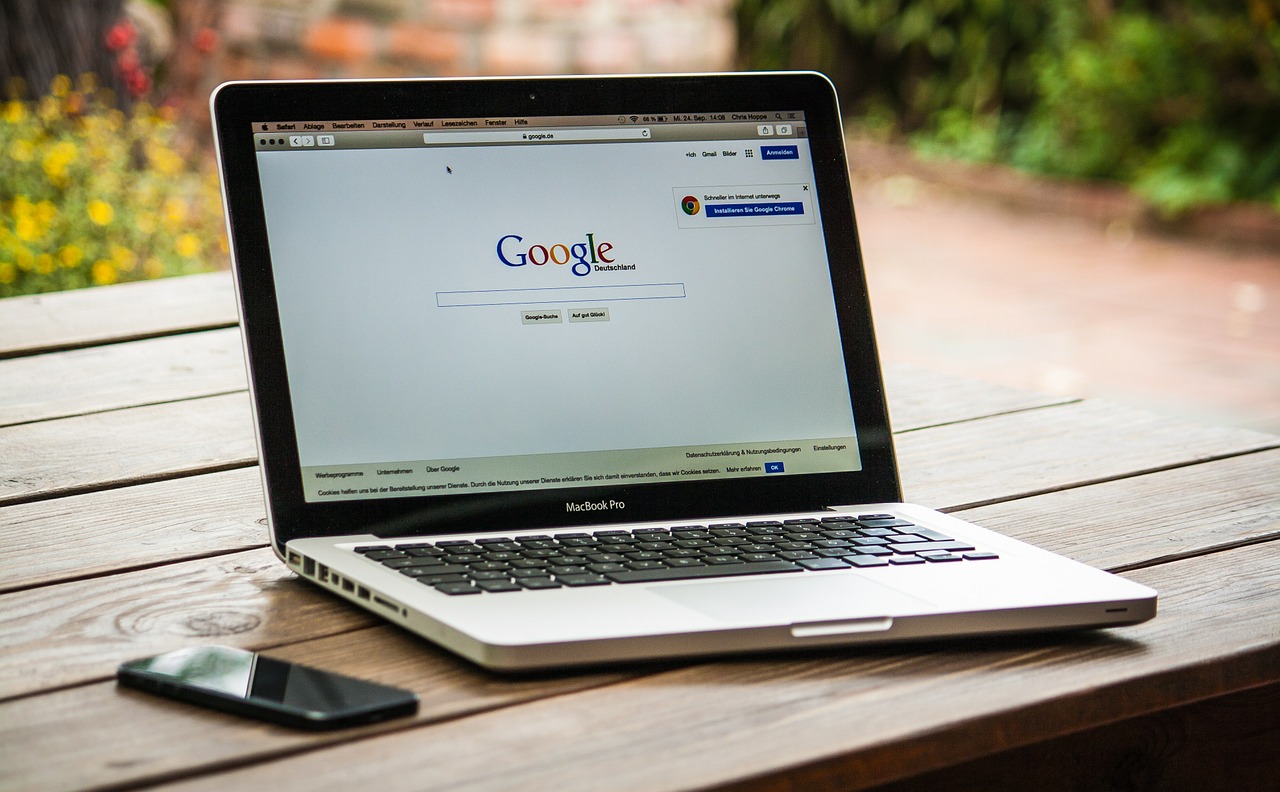 Delete your history
There is a lot of footprints wiping you can do by deleting your browsing history, cache, cookies and others that may contain your personal information. 
How do you make sure that there is no trace of your browsing history online, you need to clean the index.dat file which is a hidden file that collects a copy of your deleted online history.
Cookies are trackers or tracers from the websites you have visited or signed in. It may not be very harmful to your computer but if you don't like to be tracked it would be wise to block or delete the cookies offered by the sites.
Delete info from the websites directly 
If your phone number is listed online in your cellular company, place a request to remove you from their list. Removing an old post from the internet will require direct individual contact with the webmaster of that site. 
A useful site will be www.whois.com; seek for the domain name of that particular website, and there you will find the details of whom you need to contact. Though some private website operators will not be keen on removing posts, so better be careful in your approach, persuasion is the key. Hopefully, they will go along with the removal.
And if your data has been posted by others, you can send a legal request to Google to have it removed.
Delete your e-mail accounts
Deleting your e-mail should be the last step since the above methods require your current working e-mail(s). The process of deleting your e-mail account will vary on different websites. 
Sign in your email and search for 'delete account' option; while some may remove you instantly from their list, the other websites may wait for some days, in case you change your mind.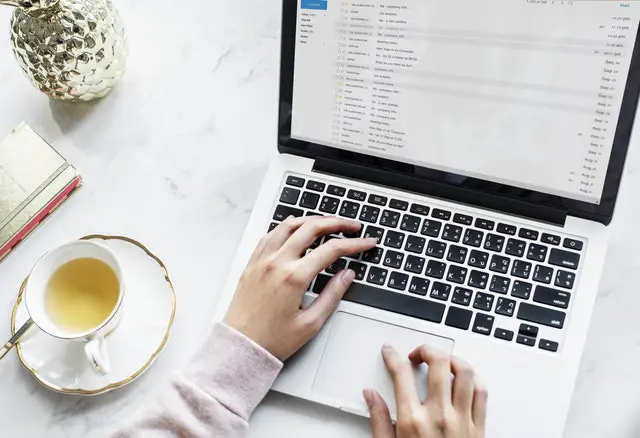 Use the Office Support to remove your mail accounts and calendar apps successfully. 
How To Opt-Out From Certain Websites
RADAR 
This website is a complete directory of names, phone, address, and property and business details. 
How to remove yourself:
Go to the website and look for the records you wish to delete, under your name.
View profile to check the details
Go to More options and click Take control
 Select Control data on your search result page
Choose the boxes that you want to be removed and click on Remove selected records
A form will appear, fill it up with your e-mail and reasons to remove and Submit
You will receive a confirmation e-mail, click on the link mentioned
Go back to the website and once again click on Take control under More options
Now select Hide your profile page and restrict access
Go through all instructions they provide to create an account and opt-out.
What follows is a long list of information they will require from you. After all, they do not want to let you go.
WHITE PAGES
On this page, you can find phone numbers, addresses, background checks, criminal records of over 275 million people nationwide. Every day over 2 million searches is done in all 50 states. Talk about being in your private bubble!
How to remove yourself
Search for your name, city, and state
Click View details and you will see your details
Copy the URL of your page and paste it in the opt-out page and click Opt-out
You will be asked for confirmation in the next page, select Remove me
Enter your reasons why you want to opt-out, now Submit
Select Call now to verify, they will call you and provide you with a verification code which will be required for the next page.
The last step will be receiving a call asking for the code that is given on the screen. Your opt-out request will be accepted which may take 24 hours or less.
PRIVATE
If you are searching for family history, geology or old friends from college, PrivateEye will examine them for you. It is a public record owned by PeopleFinders that anyone can access by name, phone number or address.
How to remove yourself
Visit their opt-out page, https://www.peoplefinders.com/manage, and you will find your listings, click This is me
Select Opt out my info click both boxes and do the Captcha
Finally, you will be guided to a page where you will have to confirm you're opting out.
PUBLIC RECORDS NOW
This website is rated as one of the most reliable engines to find people and their pieces of information.
How to remove yourself
Search for your profile from the listings and click This is me
Choose the Opt-out my info option
Simply agree to the T&C 
Complete the security check and click continue
INTELIUS
With expertise, this page searches for data with precision giving you a comprehensive search. 
How to remove yourself
Firstly, place a request for the records you want to be removed.
Prove your identity by making a copy of your state-issued ID card or driving license and send it to them. Remember to erase your picture and license number before sending it because only your name, DOB, and address proof is needed
Give a brief description of the record that you are removing, in written form and send it by fax. Intelius will not be accepting your requests on the phone or e-mail.
The wait time will be 4 to 6 weeks
ZABA SEARCH
A search page owned by Intelius and designed to find information on individual people. Searching or verifying names addresses and phone numbers can be easily done here.
How to remove yourself
Search for your profile on their opt-out website, click on Select and Continue
Enter your e-mail address and confirm your opt-out request and perform the Captcha, and continue
Open your e-mail and go to the verification link sent by them
You will be taken to the site to confirm the submission of your request
Within 72 hours your request will be accepted through an email confirmation
Conclusion
The next time you are visiting a site or downloading an app make sure you read the policies of that website carefully before you click on "I Agree." When using social media to declare your details on a margin, the option of a private account will still list your personal information on the internet.
While removing yourself from the digital world may take a long time, be patient and choose wisely the records you want to remove permanently. 
Related:
How-to
Security
Privacy