Smart Home Technology and the Internet of Things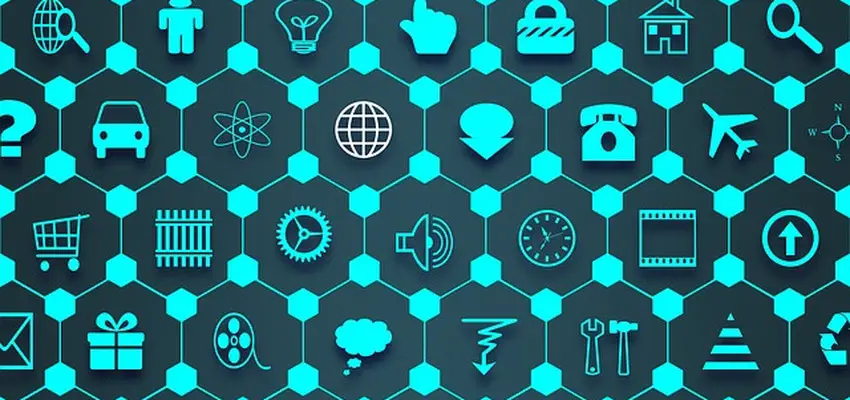 Smart Home Technology and the Internet of Things
Posted July 26, 2019, 5:13 p.m. by
Michael G
We have grown accustomed nowadays to our lives becoming more and more digital. From using social media daily to booking rides, ordering food, making hotel reservations, consuming content, connecting with our friends and family, and even working online from our smartphones, tablets, and computers, all of us are used to our devices. Many can't live without them. 
One thing many of us are still growing accustomed to, however, is the coming automation technology: artificial intelligence assistants, and smart home technology in the form of IoT, or the Internet of Things, devices. 
Expanding far beyond the realm of just digital displays such as smartphones, tablets, and computers, IoT devices are becoming more and more popular among many folks looking to simplify their lives through automation. 
With IoT and smart automation devices becoming more accessible and more affordable to the average consumer, the allure of turning a house into a "smart home" to simplify life and make things more convenient is growing. 
Many different types of smart home devices can make your life just a little easier, whether you want to turn off the lights with a simple voice command, order food without picking up the phone, or listen to your favorite music or the news without touching a button, there is a smart device for you.
Artificial Intelligence Assistants
Artificial intelligence (AI) voice assistants have been growing in popularity over the last several years since the introduction of Apple's Siri on the iPhone 4S in 2011. Since then, AI assistants have become even smarter and more ubiquitous in our lives.
They are available on both major smartphone platforms (Android and iOS), on major desktop operating systems (Windows, macOS, and ChromeOS), and in the form of smart speakers from the likes of major tech companies like Amazon, Google, and Apple. 
Amazon's Alexa made waves with its debut in 2014, being made available in the form of the Echo smart speaker. Users marveled at the idea of being able to say a simple wake word ("Alexa") and tell it what to do.
In its first incarnation, Alexa was able to do such things as to find information on the web such as news and sports scores, play music from your favorite streaming services, and play podcasts and audiobooks. 
Nowadays, there are many smart speaker assistants available, including more Alexa devices (Echo, Echo Dot, and Echo Show), Apple (HomePod), and Google (Google Home). All of these can do such things as play music and stream news and podcasts.
Others can very well as order food from your favorite restaurants, hail a ride from Uber or Lyft, or communicate with other smart devices to control things around your house, such as turning lights off and on, streaming your favorite show to the TV, controlling the thermostat, or locking doors. 
Smart Wi-Fi Systems
One of the biggest advantages of IoT devices is how they sync and integrate with your existing home internet network to work seamlessly together. As these devices grow more and more convenient, and easy to use through smartphone applications, don't we expect our modem and router systems that provide our wireless signals to do the same thing? 
Luckily, smart Wi-Fi routers are now an option, with efforts from major internet companies like Google, Eero, Apple, Orbi, TP-Link, and many more creating smart internet systems that can be set up and connected with just a few taps from your smartphone. 
They can increase your wireless coverage with mesh systems (the Google WiFi system and Netgear's Orbi are excellent examples of great mesh systems as you can see at the smart home tech resource property management), increase your security with built-in VPNs and firewalls, and boost your speeds for gaming and streaming. 
Some excellent smart routers are on the market for affordable prices, like Google WiFi, Apple's Airport Express, Eero's Pro WiFi system, Samsung's SmartThings, and many more options for consumers looking to get in on smart routers. 
Home Automation
Many options are on the market today for anyone looking to turn their house into a smart home. All of these options can integrate with AI assistants and smartphone applications to control different aspects of your home. 
Phillips "Hue" is a smart tech line that enables folks to control any connected lights in their home from their smartphones. They can integrate with many third-party systems as well, such as Apple's HomeKit, Amazon Alexa, Google's Nest, and more. 
Another highly popular smart home option is Google Nest, a line of smart home technology produced by Google and various partners. Familiar devices as the Google Home, Home Hub, and Home Mini are joining the Nest lineup.
This is in addition to other devices such as the Nest Thermostat, Nest Cam for watching your home while you're away, Chromecast for streaming video to any connected TV with the push of a button or a simple voice command, Google's Nest lineup is a great option for anyone looking to create a smart home with budget-friendly and privacy-friendly devices. 
Apple's HomeKit is a great option for folks invested in the Apple ecosystem. With it, you can integrate smart devices with everyday devices like iPhones, iPads, and Mac computers. The list of smart devices that can be integrated includes Phillips products (such as the Hue), Logitech's camera systems, Rachio's smart sprinkler systems, flood sensors, and baby monitors, and Ecobee thermostats, as well as Apple's own efforts (such as the HomePod and Apple TV). That list is expanding at a rapid pace, though.
Smart Homes Aren't a Futuristic Idea Anymore
Years ago, the thought of connected homes was thought to be something only the wealthy folks of the future could afford. This has proven not to be the case, as smart home and IoT technology is quite affordable, and you don't have to be a technical wizard to set them up. Voice control, turning lights off and on with your phone, and monitoring your home while you're away are all things you can set up today, on a friendly budget. 
You don't have to think of smart homes as futuristic anymore, because when it comes to IoT technology, the future is now!
Related:
WiFi / Wi-Fi
Guest Post
Artificial Intelligence
Internet of Things (IoT)