The 7 Best Wireless Travel Routers to Buy in 2018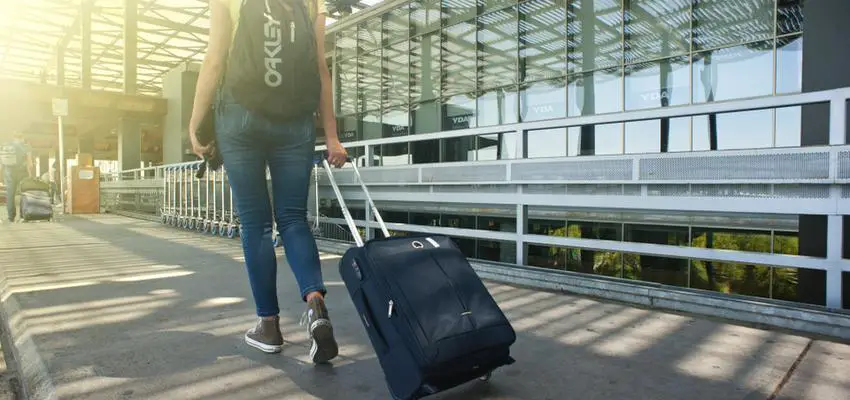 The 7 Best Wireless Travel Routers to Buy in 2018
Posted June 8, 2018, 8:18 a.m. by
Serina Rajagukguk
Whether you're a #WorkAnywhere or #GlobeTrotter kind of person who cannot live without the internet, a travel router can save your life.
Okay, that's an exaggeration. But travel routers can save you so much time and hassle.
How?
Well, with travel routers, you don't have to fiddle for 30 minutes with the airport/hotel WiFi trying to connect all of your devices. With a set-up travel router, you can get connected within seconds. That's 29 minutes and a few seconds more for teleconferencing/blogging/giving instructions to you VA/whatever you use the internet for when being away.
Yeah, but when you type "travel router" on Google, there are thousands of models out there. Which one to buy? Which is the easiest to set up? Which one is the best bang for your bucks?
This, my friend, is why we're curating this list.
The 7 Best Wireless Travel Routers to Buy in 2018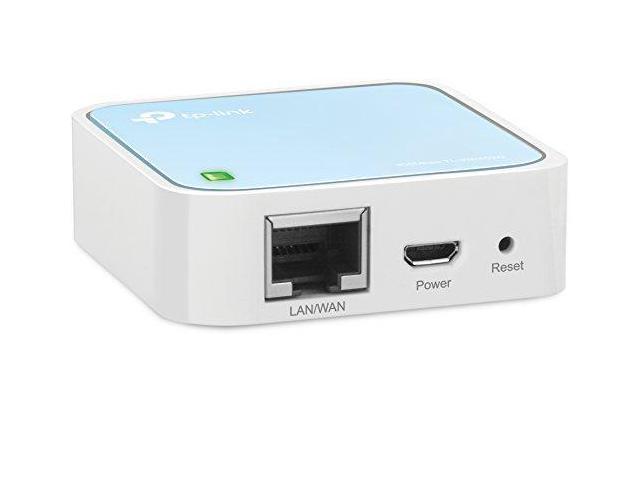 This pocket router (yes, it's that portable) has earned the "Amazon's Choice" badge, and for a good reason. 
Pros for TP Line N300:
It can reach 300 Mbps of speed and has 2.4 GHz bandwidth for a smooth, frustration-free gaming experience and video streaming.
Possibility to plug it into multiple sources of power.
The easy installation process with a WISP access point and the connection can be shared with various devices.
Lightweight and small: 7.2 ounces and can fit in your palm.
Flexibility in its functions and can act as an extender/access point/client/hotspot/bridge mode.
Cons for TP Line N300:
Some clients have reported durability issues.
Conclusion
TP Line N300 is one of the smallest wireless WiFi routers in the world but packs an impressive punch for its size.
It will fit the needs of almost any traveler, and you can even use it at home as an extender when you're not away. Its promised speed is not the highest out there but will satisfy light internet users, and the featherweight guarantees a no-fuss packing.
Not every travel router can be used for multiple devices, but this one ticks that box. For its price, it's an excellent bargain.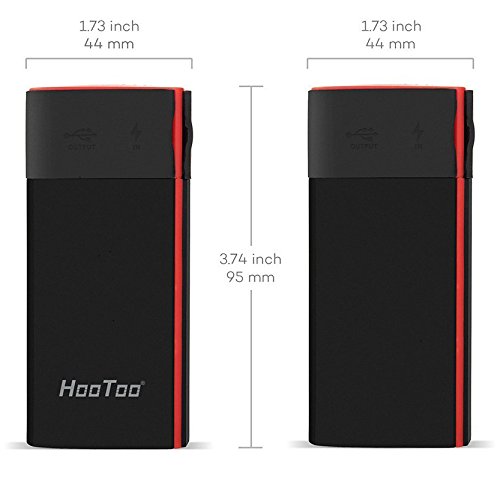 You like being connected 100% of the time, but your phone battery simply can't keep up? Well then, you and this gem of a travel router are a match made in heaven.
Pros of HooToo 10400mAh:
It has a built-in portable battery charger (woot!) with 10400mAh power. For those who don't speak electricity mumbo-jumbo like me, it's capable of fully charging your smartphone THREE times over.
It allows you to change a wired connection into a wireless one in seconds, making your life as mobile as you'd like it to be.
It has a single USB port that can accept USB sticks, memory cards, and hard drives. You can plug in a large variety of devices.
It can be used in various modes, from the extender to the bridges.
An emphasis on backing up the files from your devices to any connected USB tool to free up some space - great for photographers/videographers.
Cons of HooToo 10400mAh:
Backing up files has its complexity and needs fiddling a bit.
Conclusion
For a little bit under $40, this wireless travel router ticks almost all boxes. They do recommend you install the HooToo app to be able to connect multiple devices - so this can be a turn off for some people. 
Its strength lies in its power bank capacity and multiple ports for seamless media streaming. It's lightweight and allows you to pack it in your handbag and forget about it.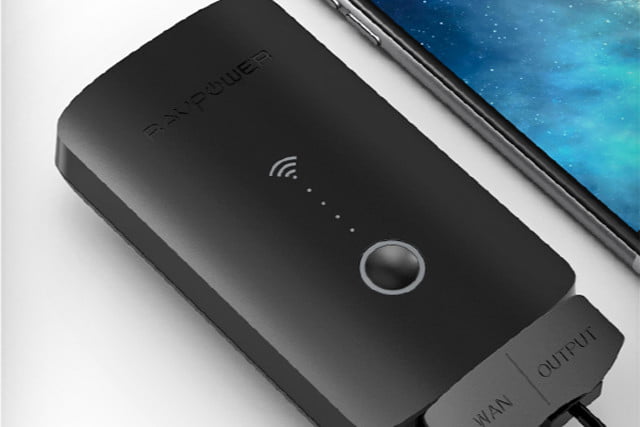 Looking for something Chromecast-friendly? This travel router allows you to play media files from a connected USB device on a big screen seamlessly through Chromecast.
Pros of RAVPower File Hub Plus:
Multiple uploading options + built-in SD card reader.
Several modes available: router, extender, and bridges.
Built-in 6000mAh power bank, which allows you to charge one device fully at least one time.
It supports a large file transfer to free up some space on your devices.
Multiple ports are available to plug different types of devices.
Cons of RAVPower File Hub Plus:
It's bigger than the average size of wireless travel routers.
It doesn't support a Mac-formatted hard drive.
Poor battery life.
Quite complicated to use - definitely not for beginners.
Conclusion
Although it's great for people who like taking HD photos and videos during their travels, the size and weight will make more than one person back off.
A lot of people will appreciate the flexibility in the uploading options available. This router is a great choice for heavy social media users or Youtubers on the go, who don't mind carrying a bit of weight in their backpack.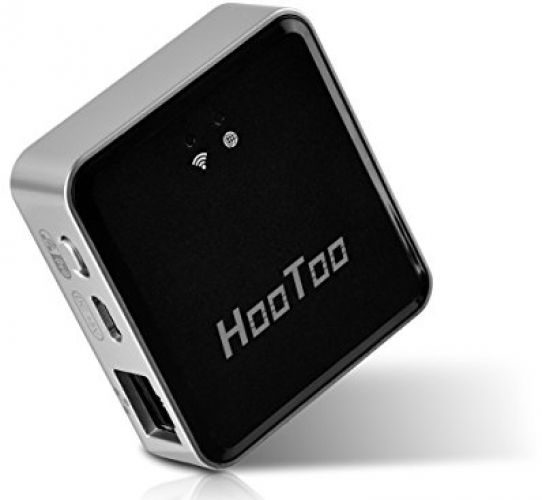 Another HooToo on the list, this tiny little one is slightly less expensive than the other ones but still packs lots of interesting features.
Pros of HooToo TripMate Nano:
Easy mobile storage expansion
Extremely portable, small size, and only weighs 1 ounce.
It has a super affordable price. Who says that connectivity is only for the wealthy?
Possibility to connect multiple devices by using their free app.
Setting up will not give you a migraine.
Cons of HooToo TripMate Nano:
Speed is limited to up to 150 Mbps.
The app lacks some basic features.
Conclusion
if you want cheap and lightweight, this is the one for you. 
This will satisfy the needs of the "casual" travelers who don't need to stream big files and fast. You shouldn't expect a wide range of WiFi coverage, either. But for its price, it's sure a strong contender in the category.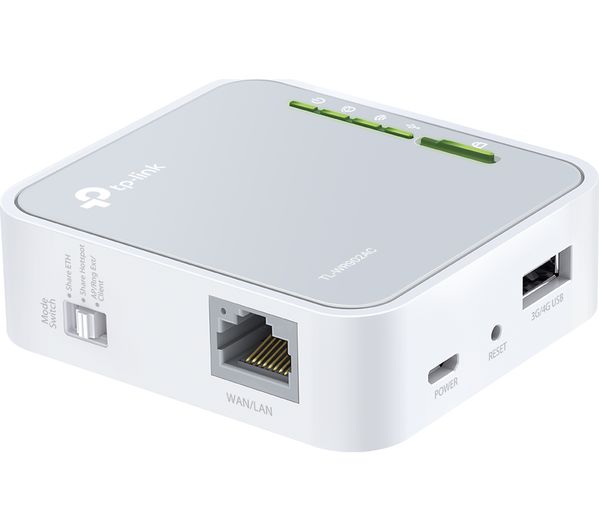 If you live for fast internet, this is the toy for you. The only AC-class router on our list, TP-Link AC 750 promises speed up to 750 Mbps, and it delivers.
Pros of TP-Link AC 750:
It provides fast, reliable, and stable internet. You can be sure to have zero buffering moments during your video streaming.
The design is neat and super compact.
Multiple modes can be switched by using an exterior button.
It comes with a 2-year warranty.
Great 24/7 customer support.
Cons of TP-Link AC 750:
The configuration is not easy. The notice is not clear at all and is full of unknown "tech" terms.
Conclusion
If you have never set up a travel router before, this one is not for you. But if you're an expert in this matter and get cranky when your video buffers, then, by all means, get this one.
It's more expensive than the four other ones on the list, though. But with all the features it can provide you with, it's worth it.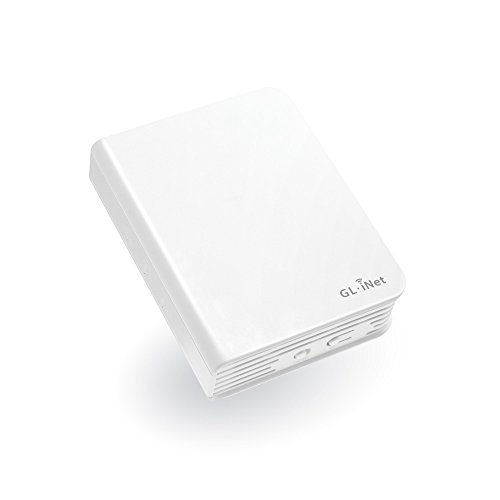 This is one of the best portable routers when it comes to data storage. Plus, it packs some features that you can rarely find in a compact, wireless router.
Pros of GL.iNet GL-AR750:
It supports larger storage than any other router in its price range: up to 128GB MicroSD slot.
Flexible: it includes 2.0 USB support, and three Ethernet ports so you can attach additional wired devices.
Comes pre-installed with an OpenVPN client, and is compatible with 20 VPN providers.
It's open-source and programmable.
Cons of GL.iNet GL-AR750:
It's not as fast as you would want it to, especially for its price.
It does not look as stylish as the other five above (but really, this is just me being nit-picky).
Conclusion
This pocket router is great if you like flexibility and options. 
We also love the pre-installed VPN to keep your data safe and secure even when using free WiFi. If you want to take your micro SD cards and avoid all the other bulky storage, you'll find satisfaction with this one.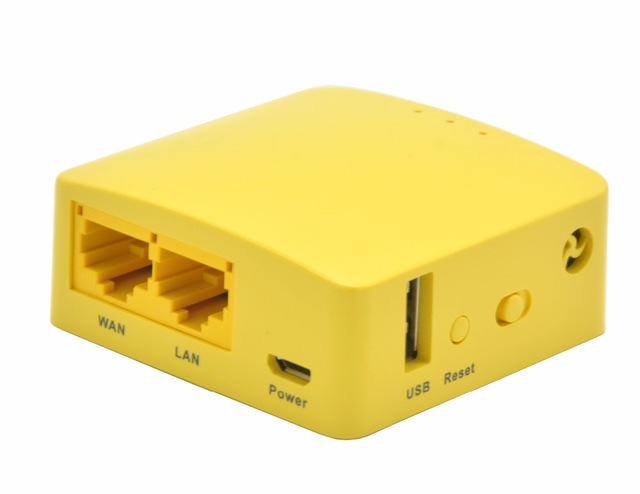 Speaking of stylish, this one is the best looking one among the others (IMHO). It's super affordable, too! But don't judge it by its price, because it's still quite powerful.
Pros of GL.iNet GL-MT300N:
With 128MB of RAM, it's a quite powerful tool, especially in its price range.
It has excellent flexibility and extendability: a 2.0 USB port + 2 ethernet ports.
OpenVPN is already pre-installed, ensuring you a layer of protection and data privacy.
TOR enabled.
It supports different modes: tethering, 3G/4G, bridges.
Super lightweight, it weighs 1.4 ounces only.
Cons of GL.iNet GL-MT300N:
Its speed is only up to 300 Mbps. This should be enough for many travelers, but not the most demanding ones.
It can be a hassle to set up.  
Conclusion
A perfect tool for a budget traveler, this is one of the best value-for-money travel routers. 
Its featherweight and cool color will appeal to many. But most importantly, it does its job impressively well and without frills. As the configuration is stress-inducing, we recommend this for the most tech-savvy few.
Troubleshooting Your Travel Routers
Yes, travel routers are great. But what to do when they suddenly don't work when you're halfway around the globe?
Don't panic and please don't throw it out just yet. Most of the time, hard-resetting will do the trick.
We have a complete instruction guide for almost every router. Check if you can find yours here and follow the step-by-step.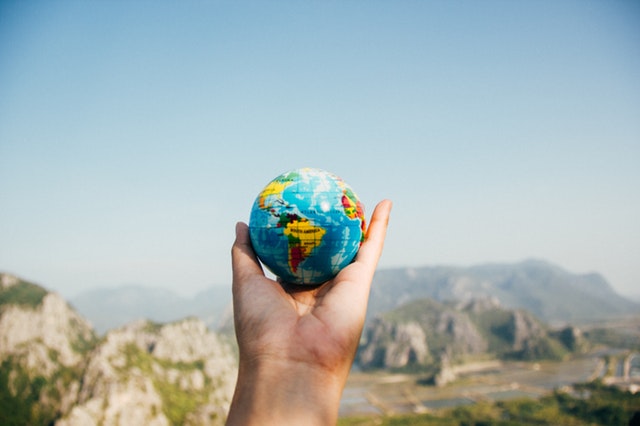 Afterwords
So, if you like traveling or are on the road often, one of these great travel routers will be your new best buddy.
One important thing to remember, though:
Using a travel router doesn't equal having a secure connection. Travel routers help you get connected faster, more smoothly, and reduces the headache that comes with a slow connection. 
But it doesn't hide your IP address, and your personal information still risks being exposed. This is why we recommend you install VPN software on all of your devices before bringing them to your travels. VPNs will guarantee your safety online, wherever you may be connected around the world. 
If you're looking for a great VPN service, we also have a list of our favorite VPN providers here.
Any last question, people? Don't hesitate to contact us if you need more info!
Related:
Router
WiFi / Wi-Fi
Broadband Connection
Reviews