Best Homepages: 8 iGoogle Alternatives.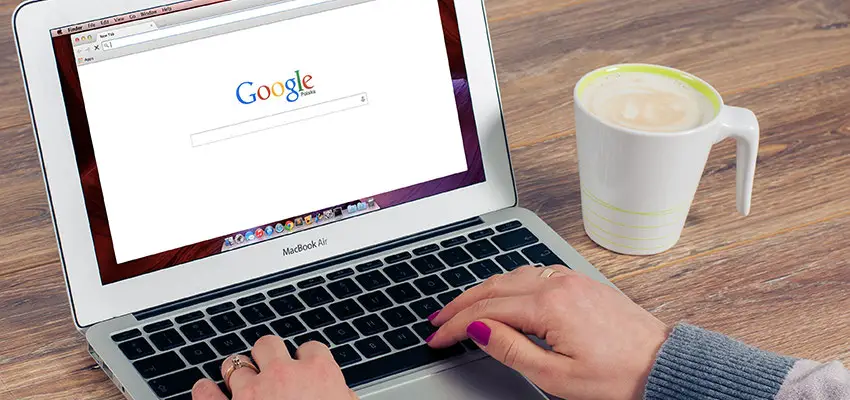 Best Homepages: 8 iGoogle Alternatives.
Posted March 31, 2020, 12:33 p.m. by
Emil S.
Back in 2013, many people were caught off-guard when Google discontinued their favorite web browser homepage without much fanfare. It was deemed a very useful and feature-rich browser enhancement during its time. However, it's still possible for you to experience that kind of classic iGoogle homepage functionality and even more. Here are eight alternatives to iGoogle that you might want to check out.
igHome
igHome, to put it simply, is an iGoogle clone that only lacks integration with Google+. You can do most things you could do in iGoogle like drag apps into boxes below the Google search bar and arrange them however you like. It still has a news feed, weather forecasts, email, horoscopes and many more. It even has the Google menu bar and is just as customizable with themes. Clicking on the "mobile" link turns it into a more mobile-friendly version. You can also sign up for free.
| | |
| --- | --- |
| Best Features | Downside |
| | Issue with missing gadgets |
| |   |
Netvibes
Netvibes is a highly customizable homepage service that lets you pick your favorite content and make it readily available within your browser without annoying ads. If, for instance, you like to fill your homepage with several newsfeeds, you can, and it does it better than some popular competitors by keeping it clutter-free. It also has excellent app availability with over 200,000 at your disposal, although it has little forum support.
Best Features

Plenty of apps and layout possibilities

Lets you create a personalized dashboard

   No Ads

Downside

You'll have to fork up the money for features only available to Premium users

There's a glitch loading content from some sites
Protopage
Protopage looks almost identical to iGoogle, although it's packed with more features. It has a freeform layout that is very customizable, with multi-column options.
Top search engines, including Google, are at your fingertips, and it's convenient to add all manner of widgets, themes, colors, and change the background. The design looks a bit old, but the functionality is terrific. It even allows additional tabs on the homepage so you can organize your widgets and feeds.
Best Features

Extensive customization

Useful in finding worthwhile content

Downside
Google Chrome Homepage
What's a better alternative to iGoogle than what the company planned to replace it with? iGoogle had what it refers to as gadgets that in Chrome are equivalent to apps. But only last year, Google decided to cease accepting new apps in its Chrome Web Store and will eventually phase them out in two years.
Google must be going for a minimalistic approach, but the homepage can still be customized somewhat with themes and has handy features like links to your most visited websites. It's a simple and uncluttered starting point with the Google search engine as the primary tool for finding relevant sites on the web.
Best Features

It's uncluttered and built into Chrome

The search engine still works great

Downside

Personalization is lacking

Say goodbye to Google apps
Reddit
Reddit can often be a reliable source of news that even puts some dedicated news sites to shame. It looks rather unremarkable, but its value lies in the sheer volume of valuable content. It also established several communities supporting all sorts of subjects and would be a terrific jump-off point in joining stimulating discussions. You can start with the topics at the top to get a taste of what it has to offer.
Best Features

Excellent news feed

Very intuitive to use

A wide array of topics offered

Established Reddit communities

Downside
My Yahoo
My Yahoo can be the right choice for a homepage, mainly if you have Yahoo Mail and Account. That's if you're okay putting up with annoying ads that appear everywhere. However, some ad blockers do an excellent job on these ads to help improve your overall experience.
Best Feature

Breaking news, email, and much more

Synced Yahoo account

Downside

The layout is a bit all over the place

Annoying Ads everywhere including Yahoo Mail
Twitter
You can pick up many of the most up-to-date news on Twitter. If you're the sort of person that likes to keep tabs of the latest developments on a wide variety of subjects, setting this site as your homepage might do the trick. Twitter wasn't designed to be a browser homepage, though, and it may be lacking some features you'd come to expect like widgets, for example.
Best Feature

Terrific for getting real-time information

Unlimited content variety

Downside

Can't be customized much

Zero widgets
Start.Me
Start.Me is a powerful bookmark manager that has an easy to understand visual style. It works on all browsers and platforms, including mobile devices. You can save all the bookmarks on a web page, and it can open as your homepage and in tabs.
The layout looks elegant and fully customizable. It's flexible in the number of columns you can use. You can organize your widgets, set backgrounds, colors, icons, and add as many pages as you like. It even has a quick dark theme toggle. It also supports RSS feeds, images, and notes.
Best Feature

The layout is fully customizable and easily organized

Elegant looking design

It's free

Downside

Needs a pro subscription for some of the better features and to stop ads
Related:
Reviews
Browser
macOS
iOS