How To Connect An iPad To Wi-Fi in 6 Easy Steps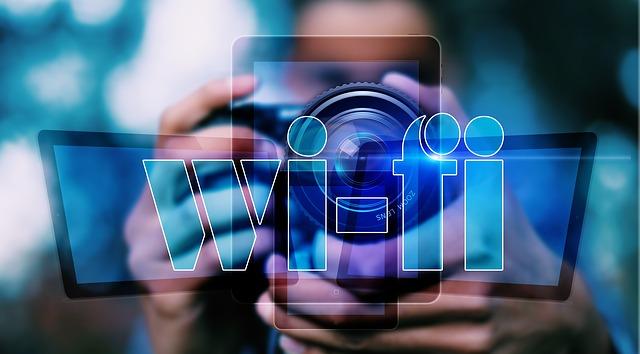 How To Connect An iPad To Wi-Fi in 6 Easy Steps
Posted May 9, 2019, 10:38 a.m. by
Michael G
Connecting your iPad to a Wi-Fi device will allow you to access a wireless network from any location. A Wi-Fi connection often is faster and works more efficiently when compared to any cellular data connection. 
Though some iPad models offer always-on 4G LTE internet connections and you can be online anywhere, where cellular data is present, all iPads can also be connected to a Wi-Fi, easily and efficiently.
No matter where you are - in your office, your home, the airport or a coffee shop - a Wi-Fi network is really easy to find. Wherever there is a Wi-Fi connection, you can always be online on your iPad.
There are two categories of a Wi-Fi connection that you can access from your iPad. One is a public Wi-Fi network, which is available to everyone. It is possible that some of these might require a nominal fee or payment before you can have access to them. The second one is a private Wi-Fi network that is password protected.
Here we will tell you how to connect your iPad to any of the networks mentioned above in 6 easy steps:
From the Home Screen of your iPad, find Settings and tap on it.
On the Settings screen tap on Wi-Fi
Now move the Wi-Fi slider to On or Green, which will then instruct your iPad to search for nearby wireless networks.

In a few seconds, a list of all the nearby available wireless networks will be displayed. An indicator is present adjacent to each individual wireless network, which informs you whether it is a public or a private network and how strong the wireless signal is.

 

If you don't see any network, then there might not be anything within that range.

As already mentioned, you will see two kinds of networks, that is a public network and a private network.
To connect to a public network, simply tap on the network name after which your iPad will attempt to join the network and if it is successful, the network name will move to the top of your iPad's screen with a checkmark right next to the selected networks name.
Now you are connected to a Wi-Fi network and can enjoy uninterrupted browsing or streaming services on your iPad.
If you wish to access a private wireless network, you will need a password. With a lock icon next to its name you can easily identify that the network you are choosing is a private one.
To access the same, tap on the network name and enter the password in the pop-window and then tap on the Join button in the same pop-up window.
You can also type the name of a hidden Wi-Fi network to which you wish to connect to, but take note of entering the exact name and spelling of the network.
After you enter a hidden network name, tap on Security, and tap on the security type for the network chosen. If you are not sure about its security type you can consult the network administrator for that particular Wi-Fi network.
With a correct password, you can easily and conveniently connect to the chosen network and be online. However, with an incorrect password, you won't be able to access a private network. So, if not connected, do ensure that you are using a correct password.
Adjacent to each network name is a three-line Wi-Fi icon that signifies the network's signal and how strong the wireless network is. The number of black bars on the icon indicates the strength of the network, hence more black bars imply a strong and good signal strength. Such a wireless network will always be easier to connect to, and will also deliver a faster internet connection.
By following the above steps, you can easily connect to a wireless connection and be online when you please. But if you are somebody who is looking for advanced settings for your browsing needs, you can click on the "i" icon, present on the right of the network signal bars and access more technical configuration settings.
If you really want to speed up the process and connect to a range of Wi-Fi networks that you have been using in the past, like the one at your home or office, you can easily turn on Wi-Fi using the Control Centre.
To enable this, simply swipe up from the bottom of your iPad's screen and in the Control Centre, tap on the Wi-Fi icon so that its highlighted. Your iPad will now be able to join any of the nearby Wi-Fi networks with which it has been connected to in the past.
It might be possible that even after following all the steps you might not get connected to a Wi-Fi network, to troubleshoot such a problem you can always do the following:
Update your iOS to its latest version

If unable to access Wi-Fi options on your device, you can try resetting the network settings on your iPad. This option will reset all Wi-Fi passwords, APN and VPN settings.

Check your Wi-Fi router to see if it's powered on or not and if you are within its range.

Try restarting both your iPad and your router, if you are unable to establish a connection between these two devices.

Try using any other device and connect it to the Wi-Fi network and rule out the possibility of network connectivity issues, if it all exists.
You could also connect your iPad to your iPhones (which is connected to a 3G or 4G network) hotspot network, with the Personal Hotspot on the iPhone and share its data connection (also called as tethering). Your iPad will connect to the iPhone via Wi-Fi.
To find a free or open Wi-Fi connection is often desirable to everyone, but you should always be mindful of security. Connecting to a Wi-Fi network that you have not used before and you are not sure if you can trust the network, you might expose your internet use to surveillance or even open it for hacking.
Please avoid using an untrusted Wi-Fi network especially while checking your bank accounts or when making a purchase.
Related:
Router
How-to
WiFi / Wi-Fi
iOS