How To Delete Browsing History in Internet Explorer 8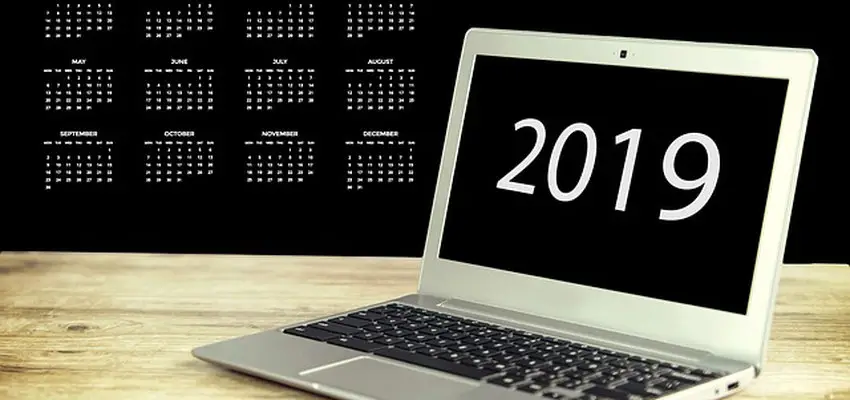 How To Delete Browsing History in Internet Explorer 8
Posted May 20, 2019, 8:50 a.m. by
Michael G
Whenever you visit a page or you get on the internet with your computer, your computer will automatically save a copy of every single page visited by you. This automatic saving of the pages visited by you is called your Browsing History.
Browsing history is defined as a record of web pages that you have visited in your past browsing sessions. Such a history will include the name of the webpage or website and its corresponding URL.
This log is stored by your browser on your device's local hard drive and the same can be utilized for a number of purposes such as on-the-fly suggestions as you type in a URL or a website name on the address bar.
Every browser has its own unique interface with which you can manage or delete the browsing history from your hard drive. And if you are using Internet Explorer 8, here is how you can delete browsing history from internet explorer 8.
Launch the internet explorer browser
There are many reasons for which a user might want to keep their browsing information private, such as the sites they visit or any information they might have entered especially with respect to online forms.
The reasons for someone to delete their browsing history can be many, It can be security or anonymity or anything else. But keeping aside these motives, it is always recommended to clear your tracks, when you are done browsing. Hence the first step when you wish to delete your browsing history is to:
Launch Internet Explorer.

You will see the Safety Menu, present at the far right corner of the browsers tab bar. Go to this menu.
when the drop-down appears simply select the Delete Browsing History option.
Delete browsing history
Now the Delete Browsing History window will take over your screen. The very first option present on the delete browsing history window is Temporary Internet Files, which includes all images, multimedia files, and full copies of webpages that you might have visited in recent times.
You can also clear your browsing history by dealing with Cookies. A cookie is a text file that is associated with every single web page and is utilized by the same web page whenever you revisit those pages. Their purpose is to provide a customized experience or sometimes even to retrieve your login credentials.
The third option on the Delete Browsing History window is History. As Internet Explorer automatically records and stores a list of all the websites you have visited in the recent past, by checking on the history you can erase all your browsing history.
Many times you must have observed that while filling a form or anything like that, even when you simply type the first alphabet, the internet explorer will provide you all the suitable options directly. This is because previously when you entered any such information the explorer has stored some of this data.
Though it is really convenient to get such suggestions without even typing the whole information, it is obviously a privacy issue, which can be taken care of by using the Passwords section in the Delete Browsing History window.
You can also selectively erase all passwords from your internet explorer's history. Whenever you log in to a webpage secured through a password, the internet explorer will ask you, if you would like the password to be remembered.
If you choose for it to be remembered, it will then be stored by your browser and will be produced every single time you visit that web page. By choosing instead to erase all such saved passwords, you can again secure your private and confidential information with ease.
Internet Explorer 8 has one more very good option called InPrivate Browsing Data, which is unique to Internet Explorer 8 only. With this feature, you can block all those web pages that are designed to observe your personal browsing history.
Another very unique feature of Internet Explorer 8 is its ability to preserve stored data from all your favorite websites especially when you delete your browsing history. With this, you can easily save cache files or cookies related to your favorite web pages.
Delete Button
After checking off all the data items or options from the Data Browsing History window, it's time to clean the system. By clicking on the Delete Button present at the end of this window you will delete everything from your internet explorer 8 browsing history.
Once you have clicked on the Delete button, a status window will appear, which will display that your history is being deleted. Once the process is complete, this window will automatically disappear.
With the options listed above, you can easily customize your requirements of what data needs to be stored and saved and what not. But with internet explorer, you also have the option of deleting all of your browsing histories every single time you exit the browser. You can access this option by:
Going to the Tools menu.
When the drop-down menu appears, select Internet Options from the same.
Select the General Tab.
In the Browsing History section, select the option which is labeled Delete Browsing History on exit.
At last click on the Apply button and save your newly configured settings. This action will get rid of your private data each time you exit the internet explorer.
In addition to the option of deleting your browsing history, most of the browsers also have a private browsing mode, which ensures that all your history is automatically deleted once your current browsing session has expired.
Related:
How-to
Internet Explorer
Browser