How To Download Music on Your iPad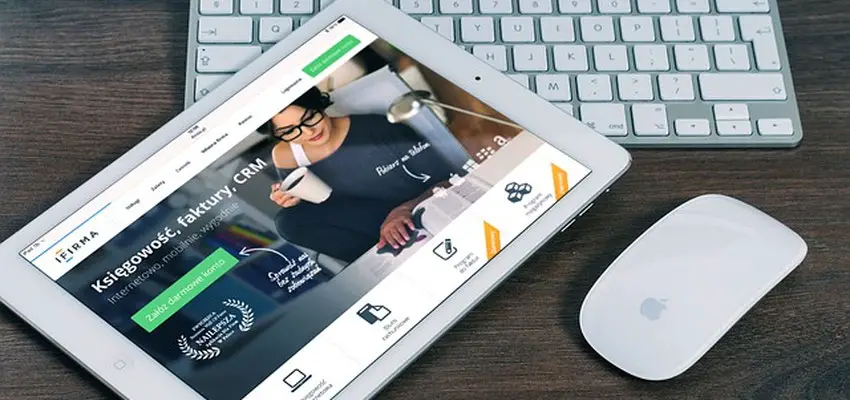 How To Download Music on Your iPad
Posted May 8, 2019, 9:08 p.m. by
Michael G
All of us enjoy listening to music. And when you have an iPad, you would use it to listen to your favorite tunes. The ease of playing and the quality of music on an iPad is capable of lifting everybody's mood.
A huge yet portable screen combined with all the features of a smartphone makes your iPad a wonderful device to serve all your entertainment needs. But adding new tunes to your iPad from a Mac or a PC can be a bit tedious at times. Especially when you wish to sync your entire library at once.
Here I will present a few procedures with which you can easily download music on your iPad while making the whole process of syncing, very easy and efficient. There are two methods with which you can download music on your iPad: you can either use iTunes or some open source app.
When using iTunes, you need to purchase media that you wish you download. Whereas there are many open source applications available that enable you to download or stream music online, free of cost. Some of these open source applications offer few premium services with their different subscription plans.
Choosing iTunes or an open-source app is entirely up to you. But first, let's take a look at how you can download music on your iPad with iTunes, after which we will discuss a few very popular open-source music applications with which you can listen to your favorite music when you wish to.
Download music with iTunes
As you already know, iTunes is the official companion app for all Apple devices. One of the primary functions of iTunes is to handle a music list across all Apple devices including your computer.
iTunes has a huge user base and can curate content based on your personal preferences - a feature that means it is efficient in searching for music. You can also download iTunes in your computer and sync all of your content on all your devices including your iPad.
When using iTunes, you simply need to purchase songs that you wish to add to your library, and if you already have music in your computer just follow these steps and sync as much of music you want on your iPad:
Connect your iPad to your computer

Open iTunes

Choose the music that you want to sync to your iPad, from the iTunes library

Look for your iPad on the left panel and simply drag the selected items to your iPad
For those who are looking for applications other than iTunes, here is a list of some of the very popular yet efficient music apps.
Download music without iTunes
iTunes is not the only application with which you can enjoy your favorite music on your iPad. You can download music from other outside sources on your iPad to create a similar experience. You can download one of the following apps on your iPad:
dr.fone-Transfer (iOS)
A beautiful app from WonderShare, dr.fone-Transfer is one of those applications that make it easy for you to connect and transfer data from your computer to your iPad and vice versa. Apart from the music, you can even transfer and manage videos, your contacts, photos, and SMSs.
You can even back up your entire data using dr.fone-Transfer and restore it easily. The app is fully compatible with iOS 7, iOS 8, iOS 9, iOS 10, iOS 11 and iPod.
iMusic
iMusic is a freeware, that allows you to download music and videos from various websites directly on to both your computer or iPad. The app enables you to store all your media files in one place, and you can even transfer music from your computer to your iPad by using iMusic.
You can arrange music with iMusic according to various artists or genres and can even edit them to make your playlists.  
Spotify Music
This is one of the most famous apps among various users. Spotify music not only has a user-friendly interface. Spotify allows you to personalize your music. Its popularity is also because of its very entertaining interface.
You can listen to your favorite songs using the Spotify Music App directly. It is compatible with an iPad. And you can even subscribe to its premium feature which offers many advantages such as downloading music to your iPad and carrying your music offline.
SoundCloud Downloader Pro
With a huge database, SoundCloud is one of the largest repositories of music, which includes music from both celebrities and rising stars. You can even upload your songs in SoundCloud. With its pro version, you can keep your music offline for as long as you wish to.
Beats Music
One of the rising stars in the music streaming industry, the Beats Music allows its users to download music directly on iPads without any difficulty. With a huge database, it offers music from all kinds of genres. With a very interesting interface, many users have fun while listening to their favorite tunes.
iDownloader
The iDownloader is an all in one downloader for not only your iPad but all your iOS devices. Apart from being a downloader, it is also a music player, a video player, a photo viewer and many more.
With very few and straightforward commands you can easily manage all your multimedia files with iDownloader. It is free to use and allows you to download music to your iPad, free of cost.
With so many options, you can effortlessly find the perfect one that suits all your needs and download your favorite music on your iPad.
Related:
How-to
iOS
mp3
Tips & Tricks