How To Make An Internet Meme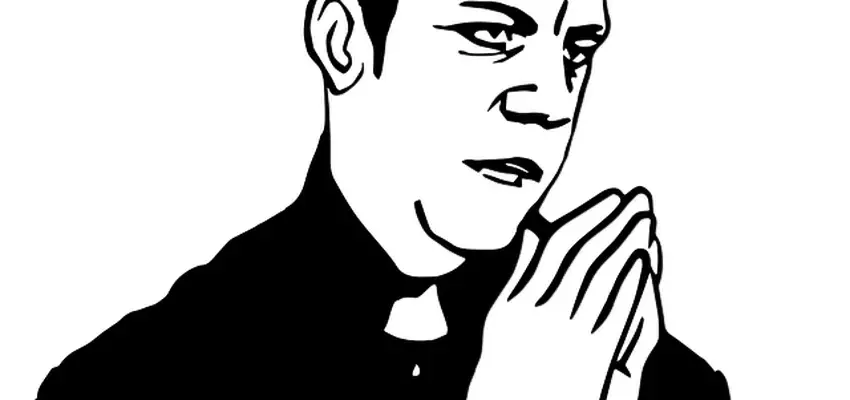 How To Make An Internet Meme
Posted June 29, 2019, 1:35 p.m. by
Michael G
A meme is defined as an idea, style or even behavior that is spread from one person to another, and its aim is to convey a particular message, meaning or phenomenon. And because of social media, it is very unlikely that while surfing on the internet you don't find an internet meme. 
Internet memes have become very popular and some of these extremely creative memes, go viral all over social media quite easily. Coming in various forms and designs, most of the memes either feature a photo or an illustration accompanied by some witty text. 
Even various advertising and marketing professionals are efficiently using memes to enhance their reach via viral marketing. Memes are not only hilarious and easy to create but often they are capable of conveying the right message in a very appropriate way. 
If you are also thinking to get creative with something or an idea that you have in your mind, then here are a few techniques with which you can easily create an internet meme:
A meme can be anything, an image, photo, video or GIF, quotes, etc. It can literally be anything that you can think of. But for beginners, it is good to start with a simple image-based meme. But before starting, it is good if you go through some of the most successful and viral memes like Overly Attached Girlfriend, Rages Faces, Best Friend, Advice Animals, etc. Just take a look through these and you will get a good idea of what people like and love to share. 
Tools:
Apart from the idea, the next most important thing that you would require to create a meme is a software that would help in editing, pasting, writing, etc. on an image the way you want to. 
If you are planning to create a meme from scratch, then also you would need certain programs such as Photoshop or the Gimp. But you can also use other tools such as the: 
MemeGenerator.net

Imgur

LOL Builder

DIYLOL

Make a Meme

Meme Centre 
All of the above-mentioned tools will help you in executing your idea really well. With any of these tools, you can also use images from an existing meme. These tools not only save your time but are also really efficient in delivering the required output.
Choose your image:
 The next important step is to select the appropriate image for your meme. Think about the message you are trying to deliver or send online. If you are already familiar with certain memes or have seen a few good ones before, then you already have a good idea of what kind of image you want for your meme, so that your message is delivered in the most creative and appropriate manner. 
Including caption:
Once the image has been selected now it's time to include the appropriate caption.
You might have observed that most of the captions within a meme are in white and everything is written in caps-lock impact font, this feature is very prominent among internet meme creators. 
When using any of the above-mentioned tools for creating your own meme, most of the hard work is done by the tool only. After selecting the desired image all you need to do is to select the position of the text and type it in the fields provided. All formatting with respect to the font size and re-positioning of the image is taken care of by the software tool only. 
You can also select the meme to be generated in various languages other than English. Most of the tools mentioned above give you the option of many languages with which your meme can be generated. 
Sharing your meme:
Now the only thing left to do is to share what you have created. You can share it on any social media platform such as Facebook, Twitter, Instagram, etc. 
The most difficult part of creating a meme is coming up with a witty or funny caption that would make everybody laugh and force them to share your meme again and again. 
As mentioned earlier it is good to go through some of the most popular memes present on the internet before you start off by yourself. And while surfing the internet you should also keep an eye on the current trends. Various current events surrounding you, can actually act as a great inspiration and provide you with interesting content and the opportunity to get more creative. 
Try to spot what is trending in Instagram, Twitter or Reddit and get creative, take note of things that make you laugh and you feel would actually be shared by a number of people. 
If you think you are one of those who get creative even on the run, then you can efficiently use the ZomboDroid's Meme Generator even on your mobile phones. It is available for both iOS and Android. With this application, you can also use pictures from your phone's image gallery.  
If you really want your creativity to reach thousands of people then don't forget to share your meme on Reddit, Tumblr, and 4chan, because in recent times this is where most of the internet memes are born. 
Keep in mind that a meme can actually impart a lot more information to people around you than a simple text could ever do. The speed with which memes are being created and shared on social media is accelerating every single day.
It is true that most memes are created with humor in mind, but that should not limit you to explore or reach out to the people with a social message. When created in an efficient manner the impact a well-designed meme could have on the audiences cannot be imagined.
Related:
How-to
Tips & Tricks
Social Media