How To Start Your Own Internet Radio Station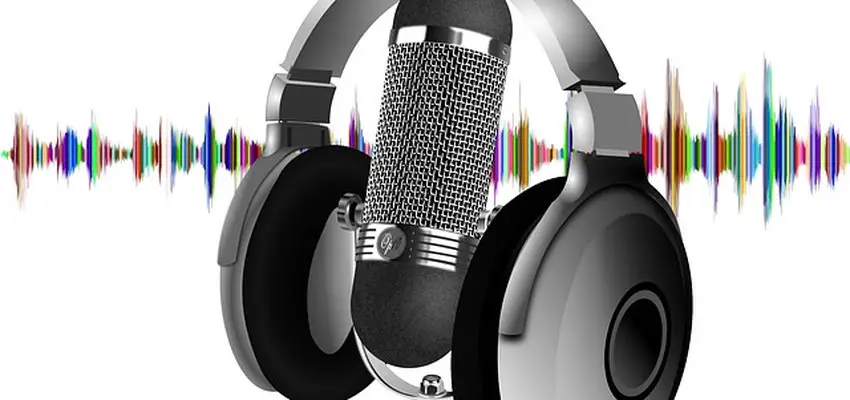 How To Start Your Own Internet Radio Station
Posted June 6, 2019, 8:37 p.m. by
Michael G
Internet Radio, also known as the web radio, streaming radio, e-radio, IP radio, etc. is a digital audio service which is transmitted over the internet or in laymen terms an internet radio is a type of an audio service that uses the internet as its distribution medium instead or using traditional radio waves.
Internet radio is ahead of traditional radio in terms of its reach, user-experience, and utility.  
Advantages of an internet radio station:
It's cheap, especially when compared to terrestrial radios

Easier to start, as it needs less equipment

Your broadcast range is limitless, as you are not bound to any geographic restriction

Web radios have a better sound quality when compared to FM or AM stations

This is a censor-free platform

You don't need any sorts of license or permits to operate an internet radio station
Apart from the above-stated advantages of internet radio over traditional radios, the recent penetration of mobile broadband, coupled with the transition from 3G to 4G to 5G which imply faster internet speeds, deployment of internet radio technologies in vehicles and various other things have led to internet radio broadcasts gaining huge popularity among its listeners.
And with the advent of technology, it has now become very easy for anyone to start their internet radio station and reach out to millions of listeners, that too, without any professional help.
In this article, we will take you through these simple step-by-step guidelines to guide you in setting up your internet radio station. But before that, it is important especially for beginners to understand a few basics of internet radio, such as how does an internet radio station works?
The whole set-up of an internet radio can be categorized into three major components, which are
Broadcast source or a studio

The server

The Listeners
Now the source or the studio is a place where you create your content and start broadcasting it. It can be anywhere, your bedroom, study room or even your portable laptop. The second component is the server.
For any online listener, who would like to listen to your content, connecting to a radio server is a must. This server is a computer running a server program like Shoutcast, Icecast, Live365, etc. All these software programs will take your radio stream and then serve it to listeners online.
Now before getting into discussing the details, here are a few things that you should first consider before starting up with an internet radio station:
Station type: before jumping on the idea of starting your station, it is good that you first decide on what will be the concept or what kind of a radio station you wish to run. This not only involves the content but also its size, collaborations, branding, and many other related aspects.
Branding: the name and its programming should be your next concern, find a suitable name reflecting the audience you wish to reach out to and the message you want to put across.
Copyright laws: it is always a good idea to first go through all important aspects to your countries music copyright laws so that you don't fall prey to any legal issues. This is very important for those who wish to broadcast music in their stations, and for those who wish to engage their audiences with talk shows or panel discussions, this might not be a problem at all.
Infra: setting up your internet radio station does not require you to spend loads of money on certain basic equipment. For beginners, you just need a microphone, a pair of headphones, and registered broadcasting software.
Getting Started With Your Own Internet Radio Station
Starting up your internet radio station is easy, even a novice can do so without much technical know-how. Anyone who can create an audio file and upload it with the help of an appropriate platform or software service can make himself/herself to be heard by a global audience.        
You can take the help of various internet radio service providers such as Live365. It was one of the first providers of independent web-based internet radio streams. The Live365 is your transmitter, you use their server and broadcast your content via the internet.
Radionomy is also a good option especially for those who are working on a tight budget. It is free regardless of how popular it gets. And if you are among those who neither want to pay a fee or use a third party to host your internet radio stream, you can easily create your internet radio station with the help of your computer.
By so doing, your system can act as a dedicated server for the job. But for this purpose, you will have to use software that will enable your computer to be used as a dedicated server.
Here are a few options that you can try out:
Peercast: a non-profit website that offers free peer-to-peer broadcasting software.
Andromeda: it is a delivery on-demand software that allows you to stream your audio content.
Quicktime Broadcaster: it is both an audio and video RTP/RTSP server by Apple. It is capable of streaming live video or audio over a network in any of the Quick Time supported streaming codecs.
Icecast: this is also a not for profit solution available for streaming audio and video.
You can start from anywhere, you can even try some of these options and then settle on one of them that suits you well. But above everything, following and sticking to your passion is one of the most important aspects of starting with your internet radio station. If you are passionate enough all the above-mentioned background work will feel like a breeze.
Related:
How-to
Broadband Connection
Mobile Broadband
Internet Radio