iPhone articles
Using Your Mobile Phone's Internet Plan to your Laptop
Published: Nov. 29, 2020, 12:32 p.m. in Internet, Smartphone, Tutorial, Mobile Phone, iPhone by Emil S.
You are in a hurry to meet the deadline for a job you are doing on your laptop. Suddenly, the internet goes out. You are in a dilemma. What do you do? As luck would have it, you can still get internet access using your phone. How do you do …
Continue reading
How to fix your iPhone if it isn't connecting to the Wi-Fi.
Published: June 16, 2020, 10:07 a.m. in How-to, WiFi / Wi-Fi, iPhone by Emil S.
You just can't help but get frustrated whenever your iPhone doesn't connect to the Wi-Fi. This is especially applicable if you have a limit on your monthly cellular data allocation. When you're not connected to the Wi-Fi, it kind of limits you or prevents you from doing everything you want …
Continue reading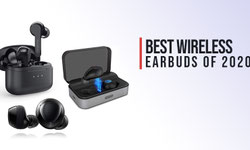 9 Best Wireless Earbuds of 2020
Published: April 23, 2020, 12:39 p.m. in Reviews, Android, iPhone, Wireless Earbuds by Emil S.
Headphone jacks are a thing of the past. Wireless headphones have taken their place, with many users preferring the snug-fitting earbuds to the over-the-ear headphones. Earbuds have the advantage of being small, provide plenty of sound, and are contoured to fit within the ear with little risk of falling out …
Continue reading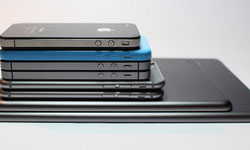 Are the iPhone 4 and 4S 4G Phones?
Published: April 11, 2020, 2:52 p.m. in iOS, Internet Speed, Internet Connection, iPhone by Emil S.
The iPhone 4 was released less than a year before the first 4G network rolled out in Europe. By the time 4G became a thing in the US, many started referring to it and the iPhone 4S as 4G phones, but are they 4G? Neither the iPhone 4 nor 4S are …
Continue reading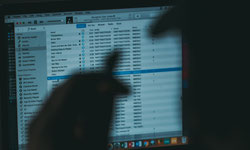 Syncing your Iphone Over Wi-Fi
Published: April 6, 2020, 9:02 a.m. in WiFi / Wi-Fi, iOS, Tutorial, iTunes, iPhone by Emil S.
Apple is on top of this innovation as it allows users to sync data from an Apple device (iPhone, iPad or iPod touch) to a computer if both are connected to the same Wi-Fi network. This has originally been done via a USB cable that connects the iPhone to the …
Continue reading