Search Engine Alternatives Aside from Google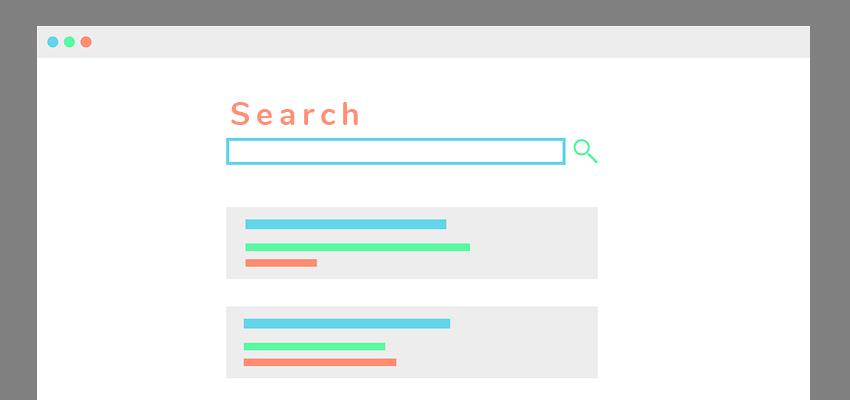 Search Engine Alternatives Aside from Google
Posted May 5, 2020, 1:21 a.m. by
Emil S.
Google may be the most popular search engine in the world. Still, sometimes the search results they give are not that satisfying for a person who needs a specific or detailed answer. For instance, a lot of the websites that end up in the first two to three pages are there more on SEO and marketing efforts and not for their relevance to your query.
There are a lot of search engines available, and some of them have unique features to offer. Here is a list of search engines that you should check out.
Bing


Bing is the search engine from Microsoft. It used to be known as Windows Live Search and MSN Search. Bing is currently the second most popular search engine in the world. Bing is considered to be a visual search engine. The homepage provides you with beautiful photographs that are pleasing to the eyes.
Aside from the beautiful images, what makes Bing stand out is that this search engine offers users a chance to earn Bing Rewards. These rewards can be exchanged for a chance to enter into the sweepstakes or for gift cards.
It also has better search results. You get to see more video results in Bing compared to other search engines. But one thing you should know about Bing search results is that it prioritizes older but reliable pages over newer content. Also, it prioritizes homepages over blogs when it comes to search results ranking.
Yahoo


Yahoo is the third most popular search engine in the world. It has been around longer than Google. Yahoo is not your ordinary search engine - it also is a web portal. It gives you quick access to the latest news, weather update, horoscope, and trending topics. Yahoo is also able to provide shopping and travel services from its homepage. This makes it stand out from other search engines.
The thing about Yahoo is that ads are not clearly labeled as advertisements, so you may accidentally find yourself clicking on one. From its features, you can tell that the layout is a bit messy with all the information available on the homepage. If you are all for neatness and minimalism, this may not be the search engine for you.
StartPage



StartPage is considered to be the most private search engine in the world. It offers private searches and has the Anonymous View feature that allows you to visit the search results in private. This way, those websites will not be able to track you. It claims to be the only search engine in the world that does not track your IP address.
StartPage uses Google search results, but it pays Google to remove the identifying data. StartPage is also available as a Chrome extension. While searching, you have to enable suggestions for them to pop out as you type.
Ask



Ask is a search engine that is designed to give answers to your questions. It has a smaller database compared to other search engines. Still, people love it for its simple question and answer formatting. This search engine used to be known as Ask Jeeves.
You can still use Ask like a regular search engine where all you have to do is type in any word. You will still get a list of results, just like the way Google results are shown with the addition of popular questions and answers related to the term on the side. Minimalists would love this search engine since it does not have any distracting graphics on its homepage.
DuckDuckGo


DuckDuckGo is the search engine for you if you do not want your online activity to be tracked. Privacy is a priority with this search engine. Ads can not track you as long as you do not click on them. DuckDuckGo gives top quality search results since it is programmed to clarify from users what they are looking for. This filter allows for more specific and relevant results. This way, you have no spam in the search results.
The problem with DuckDuckGo is that there are no dates on the search, and its search capability is not as good as other search engines.
Wolfram Alpha


Wolfram Alpha is the search engine for you if you want professional-level answers to your complicated questions. Its concept stands out from most search engines. Instead of giving you website links as results, the search results will be based on data and facts from external sources. You will find statistics, images, graphs, and other relevant information to what you are searching for.
Since Wolfram Alpha is a search engine that focuses on computational knowledge, it is considered to be the best search engine for analytical, complicated, and knowledge-based questions.
Wolfram Alpha has a paid subscription version that allows you to use more features. The free Wolfram Alpha account has ads.
Yandex

Yandex is the most popular search engine in Russia and is the best search engine to use if you need to translate most of the content that you are searching for. It has an excellent translation tool. This is a beneficial tool for those who need to translate information that happens to be in a different language.
It has a clean and colorful user interface that is easy to use. The layout is very similar to Google, so switching to this search engine will not require a big adjustment. Yandex can block any suspicious pop-ups and dangerous websites. Yandex also has additional services like Maps and Mail. As of the moment, the latest Yandex is no longer available for Android devices.
Similar Site Search



As the name implies, this is a search engine that allows you to look for similar websites. You do this by entering the URL. But you can still search by keywords, too, just like any other search engine.
The Similar Site Search supports a lot of languages. Its database is free to use and can be accessed on any platform.
The only problem with this search engine is that it does not recognize lesser-known sites. The search results only index popular and big websites.
Baidu



Baidu is considered to be among the largest search engines in the world - even if it is only available in Chinese. Baidu is the largest search engine from China. In fact, in China, only 2% of the population uses Google. Baidu was founded in 2000 and is one of the largest AI and Internet service companies n the world. The Baidu search engine is considered to be the most sophisticated but censored operation in the world.
If you are Chinese or know the language, you can use this as another Google alternative.
Google may be the most popular search engine in the world, but that does not mean you have to join the bandwagon and limit yourself to using it as your default search engine too.
As you can see, the search engines on this list are very different from Google and one another. One of them will have a better advantage than the other depending on your type of query and the amount of privacy that you need. Try these search engines to find what you are looking for online.
Related:
Reviews
Search Engine