Top 14 Internet Radio Stations of 2020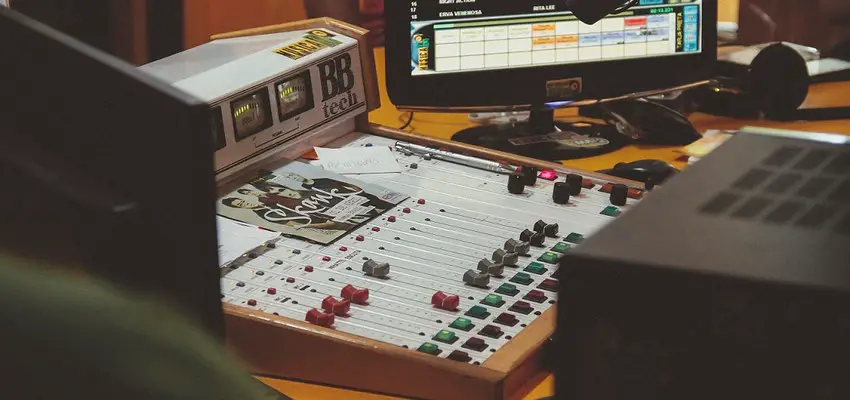 Top 14 Internet Radio Stations of 2020
Posted April 1, 2020, 7:20 a.m. by
Emil S.
Online radio stations have proliferated over the years even as music streaming services like Spotify or Amazon Music are present as likely options for the music-lovers. There are internet radio stations for country music, some others that play all-instrumentals, another which features songs that you can listen to while at a party with your friends, while some are online streaming of the radio station played on air in a physical location.
Just like any typical radio station, it is manned by a disc jockey (DJ) who selects music that falls into any of the genre earlier mentioned and plays them continually. All 14 of the internet radio stations that will be featured here are true-blue radio stations, distinct from the music streaming services mentioned above. The upside to this kind of streaming service is that it gives you the freedom to play your chosen tracks on demand and you are not at all bothered by ads. However, the downside to this is that you must manually build your playlist and select every song to include in it.
With an internet radio station, you have your DJ who chooses your songs for you, but you can select the genre that you want to listen to. It can be rock, jazz, Christian music, indie, among others, and the fact that you have no idea as to what the next song will be is part of the thrill of music discovery. For music lovers out there, here are your best internet radio stations for 2020.
1. WLTW 106.7 Lite FM: Best Variety Radio Station in
New York
This station is the top radio station in New York and is owned by iHeartMedia. It plays all genres of music from the classics, such as artists like Wham, Duran Duran, Tears for Fears, Cutting Crew, Prince, No Doubt, and more recent singers like Cristina Aguilera, Jennifer Lopez and to the newest releases like those of Camila Cabello.
Like a music streaming service, the songs that you wish to hear again as you listen in, you can put in your own created radio station based on your type of music. You can even skip songs which you cannot do in a traditional radio station.
If you subscribe to iHeartRadio, it also allows you to replay songs, save them to your playlist, among other things. They also have a mobile app that you can download onto your mobile phone or tablet both for iOS and Android.
Upside
Song lyrics are provided for some of the songs which makes it easy for listeners to sing along.
You can listen in with a full-screen experience.
Downside
Your most recently played tracks are listed only up to three slots.
2. NSB Radio: The Best Party Radio Station on the Internet
NSB Radio is a London-based online radio station running since 2004 and is the best, so far, a radio station for parties. They have live broadcasting every week and they feature song genres such as techno, house, dance and dubstep, and other related party music categories.
If you listen in, you don't have to be a passive audience. There is away fr shout out your music requests to the DJ and chat with other people who are also tuned in. You can do this via your web browser or through the TuneIn app downloadable to your Apple or Android device.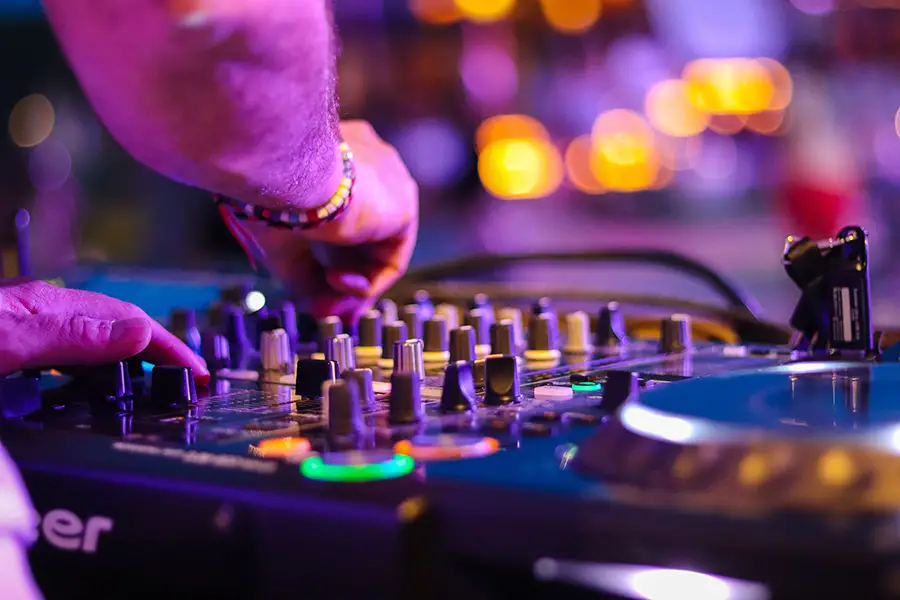 Upside
There is an archive collection of the past shows and downloadable as mp3 files for free.
There are links provided so you can listen through iTunes or other media players.
Downside
There is no native app yet to listen to your mobile device.
Song names are not displayed.
3. SomaFM: Awesome Indie Music Internet Radio Station
If you are a fan of indie music, then this internet radio station is for you. You, DJ, will personally hand-pick the best of indie music to which you can listen to through your web browser or any media player.
Artists and bands that are featured in this radio station include Neko Case, Beck, Monica Martin, Violence, Paranoids, Carroll, Polica, Aloha, Alvvays, and Amanda Cadore, along with many others.
SomaFM, Pop Rocks radio station also shows all the songs that they have played over the past two weeks such that you can see which artists were the listeners' favorites more than others, you can create a playlist of your top-picked songs and you also get access to the links so you can buy these tracks from Amazon.
There are several options for you to listen to. It can be through the web, through the TuneIn app (simply type in SomaFM Indie Pop Rocks!), or through its mobile app downloadable to your iOS, Windows or Android device.
Upside
It's a radio station which is free of ads.
It provides you multiple ways to listen in.
It shows up to 20 of your most recently played songs.
There is a sleep timer to your web player.
Downside
It runs on donation as well and store purchases, so reliability is questionable.
4. KEAN 105.1 FM: Best Texas Country Music Radio Station
For those who are into country music, KEAN 105.1 FM is the best radio station for you to listen to. They have DJs who select only the best of country music in Texas and they provide you with a schedule of their shows for the upcoming week (listed on their website) so you can be guided.
This Texan-based station features songs by artists like Keith Urban, Blake Shelton, Thomas Rhett, Jake Owen, Rodney Atkins, Maren Morris, Kane Brown, Kenny Chesney and a whole lot more.
However, this radio station is yet to develop a way to continually stream music when you browse through their website. It may be through a pop-up window or other means so that when you wish to check out their weekly schedule or view your recently played songs, you're currently playing music that does not need to stop. You can tune in to Kean 105.1 FM through the web or their mobile app which can be downloaded to your iOS or Android phone.
Upside
It can both run in a web browser or mobile device.
Your recently played songs are shown on their website and you can buy the tracks on iTunes.
Downside
Your music stops playing as you navigate around the website.
5. Cinemix: A Movie Soundtracks Radio Station
A lot of people are enamored by Original Soundtracks from movies that they loved. It kind of brings them back to the setting of the film or relive their favorite scenes as they listen to the songs again and again. If you can relate to this, then Cinemix is the radio station for you.
Cinemix features songs that can only be found in movies and TV shows. It streams for free because it is supported by ads. Just to give you a taste of the music that they play, they have War for the Planet of the Apes, Last Chance Harvey, Call the Midwife, Guardians of the Galaxy, Bicentennial Man, and Supernatural.
You also have the option to subscribe as a VIP member so you can see 20 of your most recently played tracks as opposed to just a few, and request songs and dedicate some if you wish. Cinemix can be downloaded onto your iOS, Android or Windows 8 mobile device or tuned in to via the web.

Upside
It displays the movie or TV series where the song was played.
Links to purchase the songs are available.
You can listen via the web or your mobile app.
Downside
It mostly plays orchestra music.
App updates are not as frequent.
6. Instrumental Hits Radio: Internet Radio without Lyrics
Instrumental Hits Radio is running around since 2013 and has been playing instrumental music from all genres. If you are the type of person who wants to play background music while you study or work, and you don't want to be distracted or bothered by an artist belting out the words to his song, then you can tune in to this radio station.
They play jazz, orchestral, lounge, new-age, big band, and classical music. They have a mobile app available for iOS, Android and Blackberry mobile phones. Listening from the mobile app allows you to mark songs as your favorite, set a sleep timer on your radio, as well as watch the YouTube videos of some songs.
Upside
It has a good variety of instrumental music to play.
It keeps a record of all the music that you played for the day.
You can download your playlist to your music player.
Downside
There is no option to mark your favorite songs on the website.
The app for iOS and Blackberry has not updated since 2017.
7. KIDJAM! Radio: Online Radio Station for Kids
This radio station's target audience is the younger generation, as young as 8-12 years old. Other than songs, they also feature special educational messages to children and words of encouragement to help them make better decisions. KIDJAM! plays songs by famous artists as well as remix versions of the same songs but performed by children. There is an app available for iOS and Android and you can replay from 10 songs back and show the song which is currently playing. These options are not available via the web player.
Upside
Songs are child-appropriate (no explicit lyrics).
There are no commercials that will tempt kids to buy.
You can request songs to be played.
Musically inclined kids can submit their music.
Downside
Their web player is not pleasing to the eyes.
There is no history of songs previously played.
8. K-LOVE: Christian-Centred Music and Talk Radio
K-LOVE is one of the oldest radio stations since it was launched first in the 80s. They play exclusively Christian songs and is one of the world's top-streamed internet radio stations. They also have the traditional FM radio station aired in most cities in the United States. They have millions of online listeners who love the music of Lauren Daigle, Micah Tyler, Chris Tomline, Skillet for King & Country, Francesca Battistelli, Rend Collective, MercyMe and so much more.
The K-Love mobile app can be downloaded onto your iOS and Android, but it can only show four of your songs recently played. As an added feature, though, it gives you a Verse of the Day page and it provides you information on the artists that they feature in their radio station.
Upside
K-Love has a lot of features that allow you to display recently played songs, buy songs through links provided, sing-along through the lyrics they show for your recent tracks, and learn about your favorite artists by the information they provide in your web player. K-love also includes local and national news on their website.
Downside
There is a lot of talking in between songs, which other listeners may not like.
9. Radio Santa Claus: All-Year-Round Christmas Music
If you're like most people, and you want to feel the Christmas spirit all year round, then you can tune in to this radio station anytime you like. This radio station is based on the Santa Claus Village in Finland, and it streams Christmas songs everywhere, all the time. They feature artists such as Andrea Bocelli, Sara Bareilles, Dean Martin, Karma, Bob Dylan, Colbie Caillat, and even children's choirs.
The Radio Santa Claus has a very simple mobile app, which is available for Android users, and which allows you to start and stop the streaming, check which music is currently playing, and even to type in a comment for other listeners to read.
Upside
Their inventory is updated to include modern Christmas songs.
It showcases a live video feed from Santa Claus Village, Finland.
You can upload images and type in comments for other listeners.
Downside
There is a lot of ads for websites.
10. GYM Radio: Workout Music - Perfect for You
There are simple songs that are made specifically for those who love to workout. This radio station was borne out of the demand for such songs that can be played while you are at the gym. The playlist which they provide to listeners will surely provide the much-needed boost when exercising. The GYM Radio features artists such as Bridge to Grace, Pendulum, From Ashes to New, Linkin Park, Eminem, Breaking Benjamin, and many others.
If you want to enjoy additional features, you have the option to subscribe to GYM Radio Pro which is the paid version of this internet radio station. It allows you to listen to various music streams and personalize your workout playlists. You can also play your ads to the radio for other listeners to hear, you get updates daily, and it includes music licensing that is extended. A GYM Radio app is also available for iOS and Android.
Upside
The website is ad-free and very minimally laid out.
Downside
There is no option to see recently played songs.
You must register for a free account to tune in.
When your radio stream, you get audio ads.
11. Jazz24: Jazz Radio (Commercial-free)
This KNKX public radio station features jazz music on the internet and air in Tacoma, Washington via the 88.5 FM local station. It plays songs by Pat Metheny, Diana Krall, Billie Holiday, and Miles Davis, among others. Their app for iOS and Android has a feature which when enabled can alert you to begin playing your jazz music as the timer sets off.
Upside
You can listen without ads.
You have access to your mobile phone.
You have a playlist history (long-term).
You can replay your sessions by demand.
Downside
Their website is not so user-friendly.
12. Relax FM: The Best Radio Station for Relaxing Music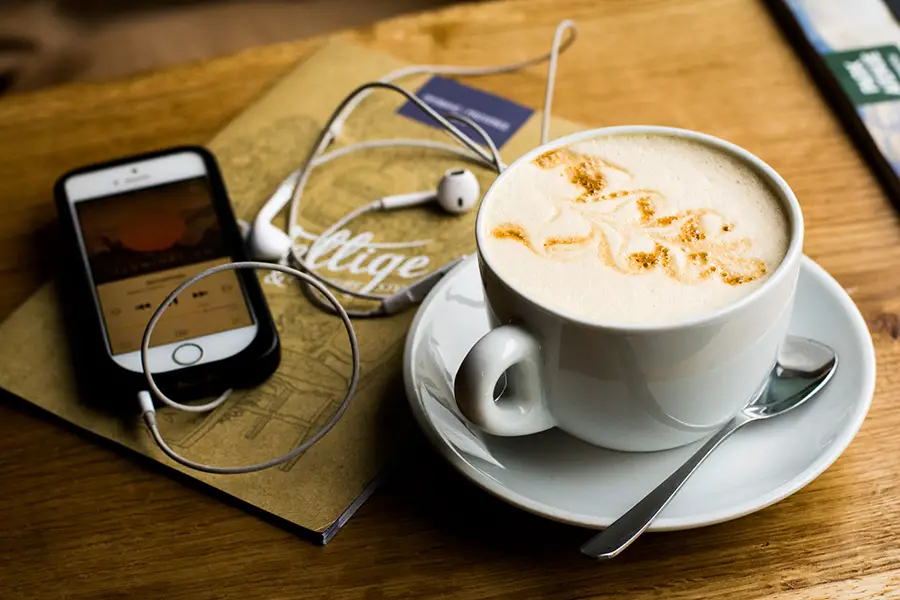 Relax FM station is based in Moscow, Russia and it is a station for those who want to lounge about while listening to music that allows you to keep relaxing. They play instrumental music, English as well as foreign songs. They have an official website where you can log in and listen to tranquil songs, and those who are in Moscow may also tune in to their local station at 90.8 FM apart from other stations that feature them as well.
Upside
They have an amazing selection.
It's the only station where you can find comforting music.
They have soothing versions of some popular songs.
You can browse through their playlist.
Downside
They don't provide so much information about the songs.
13. Hot 108 JAMZ: Rap/Hip Hop Music Internet Radio
Hot 108 JAMZ is part of a network of radio stations known as Powerhitz. They stream mostly hip-hop songs, but the network includes other non-rap related stations. This is manned by a musical director that selects songs every day, different from the usual rap/hip-hop mix. Some of the artists that you will get to hear in this station are Rich Gang, The Carters, 50 Cent, Usher, Mariah Carey, DJ Khaled, Lil Wayne, Alicia Keys, Meek Mill, Lil Donald, 2 Pac, Drake, and Rihanna, among many others. Hot 108 JAMZ accepts song requests and shout outs.
In their website, you can download an AXL or PLS file to allow you to stream music from this radio station to your iTunes, Windows Media Player, and the like. You just have to follow their Direct Links page. This radio station is also available in the TuneIn app, Streema, radio.net, and Radioline. Listening from any of these apps and websites will allow you to enjoy features such as a sleep timer and to be able to mark your favorite songs. You can also download their app to your iOS or Android device.
Upside
You are given multiple options to listen to.
You can purchase songs via iTunes and Amazon.
You can see recently added tracks.
You can submit your songs if you are a composer.
You can chat with other listeners.
You can see 5 of your recently played songs.
Downside
You are interrupted by commercials.
You cannot create a favorites playlist.
14. Metal Nation Radio: The Online Radio Station
for Metalheads
If you're a hardcore heavy metal fan, you have come to the right radio station when you tune in to Metal Nation Radio. This radio station is based in Windsor, Ontario, Canada and they play classic rock, hard rock, death metal, and another related music genre.
They feature artists such as Vic, Jinjer, Butcher Babies, Type O Negative, Luniz, Hatebreed, Sweep and a whole lot more. The songs that they play are hand-picked by several DJs. They have a schedule of upcoming shows and playlists so you can check out the happenings in their radio station.
In their mobile app, you can create your favorite playlist by "liking" the songs that you listen to as they play. You can also browse through songs that are recently played and launch them on YouTube or buy them. Another feature is a sleep timer which you can set to turn the radio off at a certain time. Their official app can be downloaded onto your Android device but the app for iOS is only available for non-US residents.
You can stream this radio station from any player that supports ASX or PSL files and on websites such as InternetRadio, Streema, and Radioguide.FM.
Upside
The station is exclusively playing metal genres.
Recently played songs are shown.
Downside
There are ads.
You cannot purchase songs from the website.
Related:
Reviews
Internet Radio
Streaming
Music