How To Access The Internet Without Using Cable Or Phone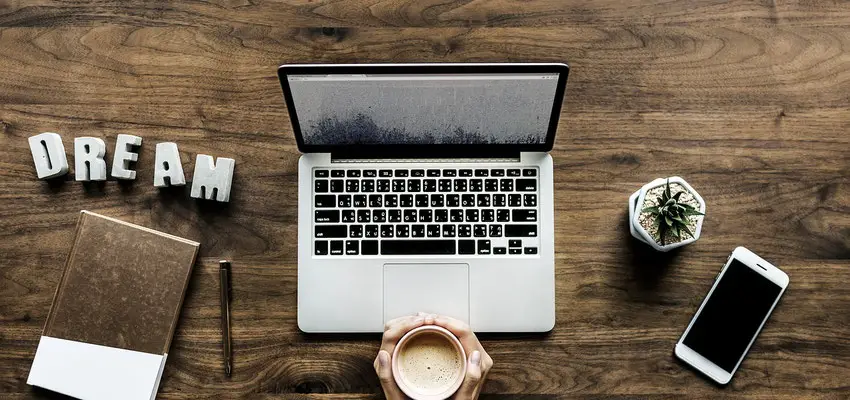 How To Access The Internet Without Using Cable Or Phone
Posted April 2, 2019, 1:50 p.m. by
Tim LaDuca
A hassle-free life means no more cable TV or phone connection. The new generation of internet connection is not only a money-saving step, but it enhances our lifestyle as well.
Technology is making efforts to make our lives easier by making low-cost ways to access internet connection. We often overlook TV cable bills and phone bills until we start calculating our incomes and expenses. 
In big cities, getting a wireless connection is easy as there are ample Wi-Fi hotspots in public places. However, when it comes to home facilities or rural areas, it requires a particular service plan.
Statista survey 2018 shows that 24% of households have not used satellite or cable TV service at all and 21% have cut the cord in the same year. Does that give you enough reasons to get rid of cables yet?
Cut The Cord Already
For years we have depended on cable connection to receive the best of TV signal quality. The evolution from cable to streaming services has been a boon to stop wasting money on paying cable bills. 
Get rid of 2-year contracts with additional expenses on equipment rents, go and find the best streaming services for your area.
As easy as 123 get ready to cut the cord:
Install an HD antenna or a dongle at almost zero cost to watch high-definition TV shows. While streaming servers provide unlimited streaming, dongles might be a bit disadvantageous with its limited data.
Your smart TV may already have streaming services. Instead of wasting time on outside researches set your TV for internet connection first.
Scrutinize the available cable replacement services in your area. Take your time to compare all agents providing services to your area and choose what is best for your home. Amazon Video and Netflix are vast providers of TV content and some original shows as well.
FreedomPop is a wireless internet provider using hotspots. It provides you with basic plans for premium 10GB plans.
Cities like Atlanta, Charlotte, Denver, Miami, Chicago, Los Angeles, and Boston can enjoy the Google Fiber, an ISP which varies in its charges depending on the city.
Lastly, relax and watch your favorite contents right from your phone or computer. Recommendations are high on Plex for providing the best programs and free features.
Get Your Wireless Internet Without Phone Line Or Cable
Dedicate your time and energy for a secure internet connection to work at home, business works or internet access in remote or rural areas. You need some mandatory creative solutions like:
TRADITIONAL INTERNET SERVERS
Providers such as AT&T, XFINITY, CenturyLink and Frontier are some of the top providers that offer at least one standalone internet in their plan options. Yes, their charges are a bit fancy compared to other regional providers, but they may as well be on your list for internet-only connections.
SATELLITE INTERNET SERVICES
Whether it is the total package of internet and TV offers or exclusive internet service, this is the right way to acquire it. To make this work you need a clear sky for better reception.
If you are traveling in an RV, mobile satellites will be friendlier for your use. Be mindful of the data usage limits; choose your data packs according to your needs.
SMARTPHONES AS MODEM
This mini-computer provides good streaming, web surfing and emails provided there is a good phone network signal. Get an unlimited data plan to be on the safer side so that you won't run out of data in the middle of urgent work.
ESTABLISH A HOT SPOT
There are two efficient ways you can create your hotspots at home. Your cell phone will act as a useful hotspot for your computer or other users at home.
If you are religious about the usage of your cell phone, you can buy a hotspot device or otherwise called a portable Wi-Fi. The cost is minimal, and you get the satisfaction of owning that hotspot.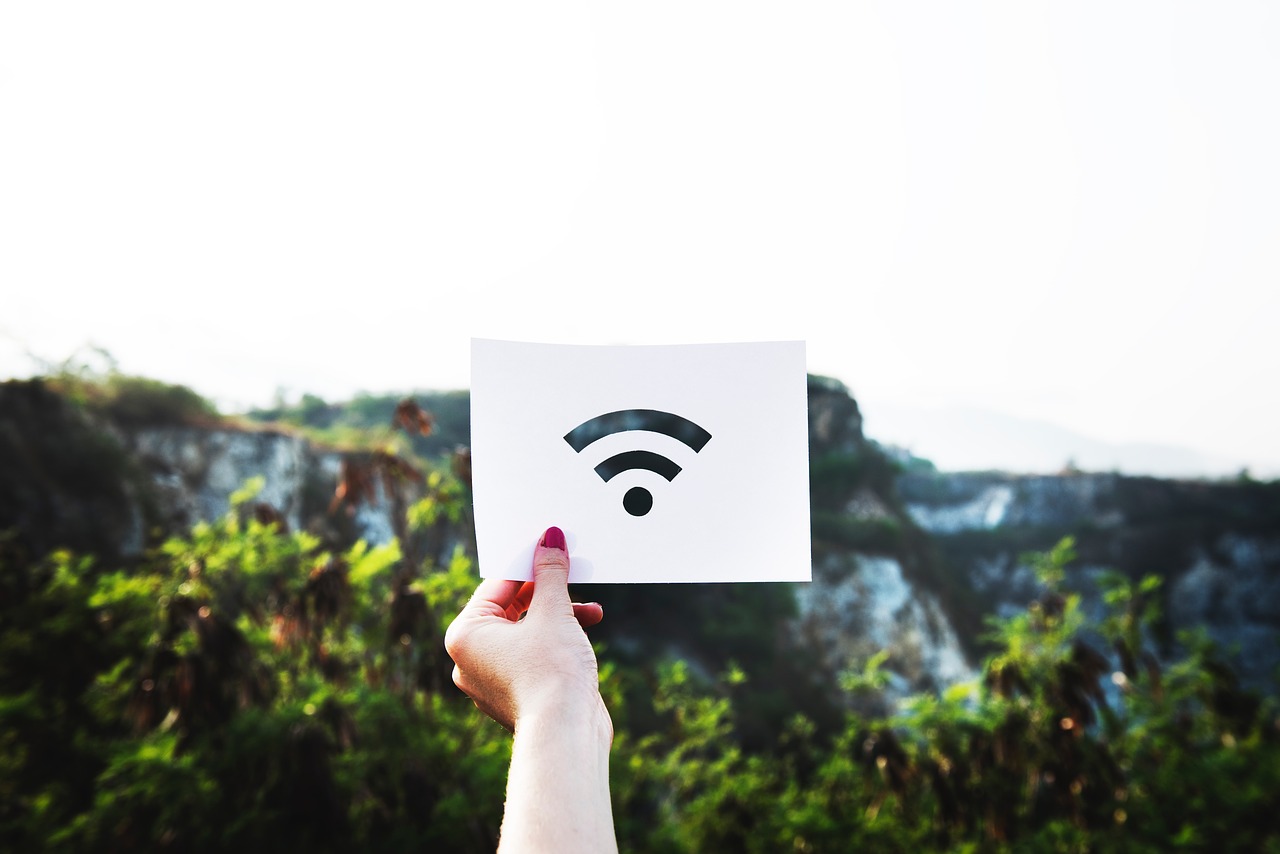 Free Wi-Fi Without Internet Connection 
As inviting as it may sound, it demands you to go out more to pay more phone data based on the types of Wi-Fi you are using.
Free public Wi-Fi is available only in 57 cities in America. When you are in these cities, you can avail yourself of free Wi-Fi in all public places.
With an unlimited data plan on your phone, you have easy and free access to an internet connection. 3G or 4G phone signals are tethered to internet connections in both Apple and other Android phones.
Visit your local coffee shop or library for a payless internet connection or you can ask your friendly neighbors for their hotspots for free.
ConnectHomeUSA is a movement that started under the Obama administration. This movement has helped households in almost 27 cities who cannot afford the average $50 for monthly internet subscription. Access to educational materials and digital literacy is the sole motive of this program. If you have low income, go for this scheme provided by EveryoneOn and the Federal Communications Commission (FCC).
Some service providers offer free or low-priced internet services on the quiet. Spend some time to check with your internet service providers. Before signing up for any services do a thorough check-up of the options given. 
Many significant ISPs have started to bundle internet, TV and phone services together to minimize customer's spending. Juno and NetZero are two providers that offer free 10 hours of internet data every month on connection, perfect for those who use fewer internet data.
Keep in mind to keep it legal in whatever you do for free internet.
Stay Safe
Using public hotspots may expose your system to hacking and other potential security issues. 
Check the URLs of the websites; does it start with 'HTTP:' or 'https:'? If it is the second one you are secured.
Keep Your Personal Info Personal
Your social security numbers and bank information are the most valuable assets you have and also the most sought after by scammers and hackers.
Set your computer security settings and see if you need to install a firewall or other security programs. You will need them to block malicious viruses from outside. Do not accept cookies to avoid sites that have security vulnerabilities.
You might know this already, but be careful not to share your personal information on websites unless you trust the site you are visiting. 
Need Home Phone Anyway?
Cut the cord anyway, because there is a new technology called Voice over Internet Protocol (VoIP). Connect your cell phone to the internet and use it like you used to connect with a landline phone. Skype offers you such subscriptions to make and receive phone calls.
The world is raging on cable-free internet connections for home. While there are so many perks of using cable-free internet, do keep in mind to keep a thorough check on the service providers and their details. One has to be cautious of technology vulnerabilities. After all, everything with technology is instant these days.
Related:
How-to
WiFi / Wi-Fi
Hotspot
Virtual Private Network (VPN)