How To Clear The Cache in Internet Explorer 11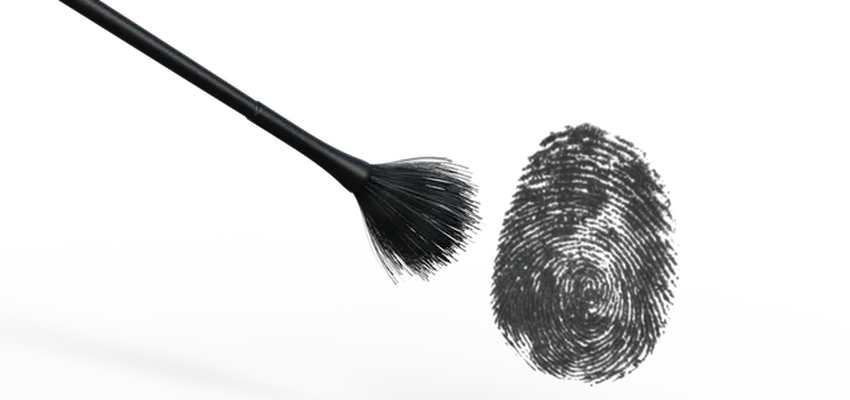 How To Clear The Cache in Internet Explorer 11
Posted May 14, 2019, 11:44 p.m. by
Michael G
A common problem that Windows users are all too familiar with is the torturous, mind-numbing lagging that has gotten steadily worse over the time they have been using their systems. This is most noticeable when trying to open your faithful, yet slow working, web browser, Internet Explorer. This means your browser is well overdue for a cache clearing session.
Unlike messing about with system files, deleting temporary internet files ensures that you get rid of whatever is taking up space in your system without deleting anything important you might need later like password information or cookies.
So why does Internet Explorer store these temporary internet files anyway? If they're not important, it makes no sense keeping them around right? It especially makes no sense when they take up so much disk space and are mostly just sitting there offline.
Well, though these files may seem pretty useless, they actually serve to better your internet browsing experience by having stored up information from previously visited sites already sitting on your computer so that you spend less time loading them again.
So, although you pay for it in space, you're actually saving quite a lot of bandwidth and the time spent on page loading. It works in such a way that if you've visited a site in the past, everything you need is sitting in your browser already and only new information that is processed will be loaded from the page. This new information, however, joins the existing info in your cache.
Concerned parents and detectives alike may even use these files to check up on internet browsing activity. Perhaps to find out if a person has opened a particular webpage or not, at least if they have not yet cleared their cache.
In this article, we will be guiding you step by step on how to go about clearing your cache and hopefully get your browser up to normal speed again. Though this guide was created specifically for users of Internet Explorer Version 11, some of the older versions like Versions 8, 9, and 10 have pretty similar cache clearing procedures if you have that instead.
If you do not know which version of Internet Explorer you are using, worry not. You may find out simply by:
clicking the Windows Start Button,
clicking Run, and typing inetcpl.cpl into the field and
clicking OK.
Though clearing your cache will help speed up your browser, it is also recommended that you keep your Internet Explorer up to date if it isn't already to benefit from its improvements to its predecessors.
For some older versions, it is necessary to upgrade to IE11 to even access some websites. You may update your version by heading to the official Microsoft website and downloading it directly from there or by setting your Internet Explorer to automatically update as soon as new versions come along.
Steps To Follow
There are two ways to delete the cache off of Internet Explorer 11. One operates with a keyboard shortcut while the other uses the window menu of the browser.
Keyboard Shortcut Method
Press the 'Ctrl', 'Shift', and 'Del' keys together. When you do this, there will be a window that pops up with multiple options. Choose the one that says 'Delete Browser History'

Remove all of the ticks except for the option of 'Temporary Internet and Website Data'.

Click the 'Delete' option. This empties all of the browser caches. In other browsers such as Google Chrome or Mozilla Firefox, there is an option to select the time period of the cache which you will be deleting. For example, you could choose to delete only yesterday's cache or the last month's cache. For Internet Explorer 11, however, there is no such option. Deleting the cache means deleting all cache.

After this, you need to reload the page and you'll see that your cache is no longer visible
Internet Options in the Window Menu of browser Method
Click on the settings option or the cog-symbol on the upper right-hand corner of the browser. This will open up a list of menus. Select the one that says 'Extras'.
Next, click on the option that says 'Internet Options'.
You'll find a tab that says 'General'. Click on this and you'll move on to a section named 'Browser History'. Click on the 'Delete' button to open another window.
Next, you need to uncheck all the options except for 'Temporary Internet and Website Data', as mentioned in the method above.
Then click on the delete button. This will delete all the cache present on your browser.

Reload the page to find all of your browser cache deleted.
Although it's easier to follow the first method since it has fewer steps, it's better to follow the second method since it has more visual aids and has everything laid out clearly for the user to see.
Sometimes on accident, users delete important files or make a change in their device that they didn't intend to make. This can happen with the first method since it presents you with many options, which is why we recommend using the second method.
If you are looking for the files as stored in your computer folders, by default, they are stored in the folder: %LocalAppData%/Microsoft/Windows/NetCache/ though if you'd prefer to change the location, you may do so of your own accord.
If you'd rather steer clear of doing any manual cleaning yourself, there are quite a few programs that cater to your needs in this department by cleaning your cache for you. A pretty popular option of such a program is CCleaner, which takes just about a few clicks to set up and then you're good to go the next time your browser needs cleaning.
Related:
How-to
Privacy
Internet Explorer
Cache
Browser