How to get live and pre-recorded 4k programming via satellite on DirecTV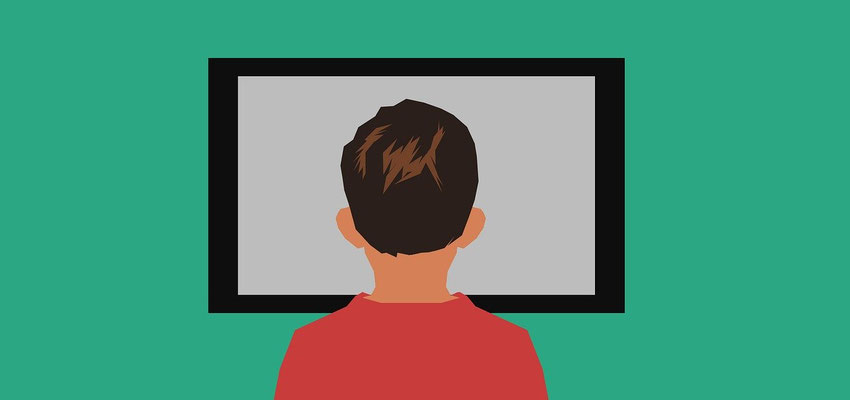 How to get live and pre-recorded 4k programming via satellite on DirecTV
Posted April 1, 2020, 8:59 a.m. by
Emil S.
4k programming is steadily growing in its selection today but may take a few more years for broadcasting to be fully routine and for compatible TVs (with tuners ready to receive the content) to be made completely available to the public. Today, 4k can be watched through online streaming or Ultra High Definition Blu-ray.
With these limitations, where can you have access to 4k streaming as of the moment? Altice and Comcast, on cable TV services, offer online streaming of content via Netflix as well as special programming on limited events. Also, Dish and DirecTV are the providers in the satellite industry, and they offer 4k movies that are pre-recorded.
Today, Ultra High Definition 4k TVs have a broad distribution and have a wide range of models from the reasonably-priced ones to the expensive and high-end units. Still, the content needs to grow a bit more for the consumers to enjoy the full benefit of 4k technology. Although 4k is yet to expand over the next couple of years, you can still benefit from what the current providers offer. One of which is DirecTV.
What does DirecTV offer?
DirecTV has a few Ultra High Definition (4K) live channels available to its subscribers.
Channel 104
This is a full-time channel and features pre-recorded shows, which include original TV series, concerts, travel, and documentaries, among others.
Channel 105
This channel is also full-time and showcases paid movies, which are pre-recorded, as well as sports events live.
Channel 106
This channel may only be part-time, but it is for special events to be aired live. The last two channels may feature seasonal events such as the NFL, College sports games, Major League Basketball, NBA, Masters Golf Tournament, and a lot more.
DirecTV's offering may seem very limited, but the selection will certainly grow over time as technology and market demand enable. They do have a schedule which they update regularly to include all programs which are pre-recorded as well as live ones. Some programming is in HLG format (HDR-encoded) and there may be TV units that are not capable of receiving this. Anyhow, subscribers can still enjoy 4k content4k coneUl.
How do we take advantage of DirecTV's offering?
To receive content from DirecTV, you need these three things:
1.  Your TV must be a 4K Ultra High Definition RVU TV
 Some specific models are 4k-ready and are made especially for DirecTV by manufacturers like Sony, Samsung, and LG. If you have a TV unit that can receive 4k programming but is not DirecTV verified, you have the option to purchase their client box, the Mini C61K Genie or newer models, to gain access to 4k shows. You may need to seek the professional services of DirecTV to ensure correct installation.
2.  You must have the Genie Model HR54 of the HS17 Set-Top box.
Features of the Genie Model HR54 receiver or HD-DVR include the following:
Although the set-top box has integral tuners, please remember that DirecTV can only offer 3 channels, mentioned above, for now. This, however, gets your TV ready for future channels offerings.
The box also allows you to display two shows simultaneously on the screen and with a 1080p resolution.
This box also has 1 terabyte internal DVR storage. You can record TV shows and even an entire TV series or season, as well as movies.
It also has Ethernet technology, which allows you to watch movies and TV shows when you plug the HR54 to the internet.
Some features of HR54 can be controlled by the Amazon Echo device via the DirecTV Alexa Skill. Some other technical features include:
The HDMI-CEC allows your TV to be automatically set to the right input as soon as you turn it on.
The box also has transport control so you can tinker with your shows by pausing, forwarding, putting in slow motion or on rapid feed. You can do instant replays as well or put your recorded shows on high speed, to get through the advertisements.
Other controls include recording shows via an installed app on your mobile phone or computer.
As for connectivity, there are also add-on features:
For video connectivity, there is one HDMI output that is compliant with HDCP 2.2 and HDMI 2.0 requirements. There is also one set video component output that is not compatible with 4k and one video composite output for standard resolution.
For audio connectivity, there is one each for digital coaxial, optical, and analog stereo. Note that the HDMI output transmits audio signals as well.
For additional connectivity, the box also has one Ethernet port, one AC power inlet connector, one satellite In, two USB ports (back and front), one RF antenna and one eSATA port to connect hard drives which may be compatible with the device.
All these details may seem overwhelming, but they all help give you a superior experience when you watch your 4k shows with DirecTV. DirecTV will take care of all necessary installations and you don't need to worry yourself too much on these specifications.
3.  Having said all these, the last thing you need to do is to subscribe to DirecTV's program package.
DirecTV may only be offering limited programming right now but as far as 4k technology is concerned, they are set up and prepared to launch succeeding shows and movies as the market expands and people continue to desire a superior viewing experience.
Related:
How-to
Reviews
TV