Things You Need to Know About PlayStation Network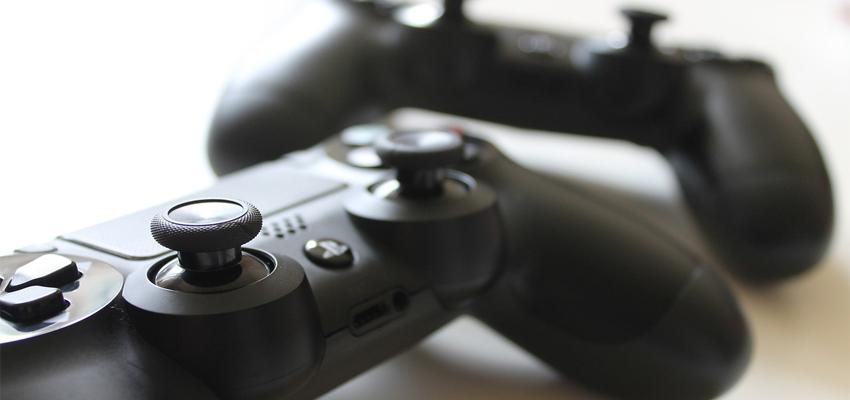 Things You Need to Know About PlayStation Network
Posted March 31, 2020, 4:03 a.m. by
Emil S.
Created by Sony Corporation in 2006, the PlayStation Network or PSN is a service that caters to online gaming and distribution of online media content. It was primarily created to support Sony's PlayStation 3 or PS3 game console. Over the years, the PSN has also been developed to cater and cater to other Sony devices like the PlayStation 4 (PS4), smartphones, tablets, HD televisions—with added features such as music and video streaming.
With over 103 million active users as of December 2019, it is indeed the Xbox Live network's fiercest competitor. Read below to find out about the five things you need to know about this ever so popular digital media service.
Using the PlayStation Network
If you're just familiarizing yourself with the PlayStation Network, you have to understand that you can connect to the network via the Internet using two steps.
First, you can choose to use a Sony PS4 or PS3 console. If you have a mobile phone, an HD television, or a tablet, you can use such devices as well. Just make sure that they are compatible with the network.

Second, you need a web browser to log into the website of PSN. 

Please note that you have to set up an online account first before you can access the PlayStation Network. Put in your email address and choose a username or online ID, which is like your identity card online. Your online ID will be out on display whenever you access games or use the network's other features.
When you log into the network and become a subscriber, you will be able to track your stats on your game as well as the other players that you're following. It will also allow you to join multiplayer games.
PlayStation Store
Want to download games and videos? Go to the PlayStation Store. The PlayStation Store is a place where you can find a wide range of content that you can download. There, you will find both free and paid content such as movies, music, games, themes—and anything there is to give you a full PSN experience. The store also updates with new releases every week.
You can purchase content using your credit card, PayPal, and cash. If you're not comfortable using such payment methods, however, you can get yourself a PlayStation Network Card. You can use this to purchase content from the store. It works like a prepaid debit card that you can reload or give as a gift to other PlayStation owners.
PlayStation Plus vs PlayStation Now
So, how is the PlayStation Plus different from PlayStation Now? You have to understand that these are both subscription services. But depending on what type of gamer you are, you can choose between these two based on your needs as a gamer.
PlayStation Now, to cut the story short, it is like a video game version of Netflix. Publicly announced in 2014, it offers streaming services for online games from PlayStation Now's massive library. It allows you to stream games to your PS4 and other compatible devices as well.
In other words, if you like to play a lot of games and have access to Sony's vast collection over the years, you have that option with PlayStation Now. PlayStation Now; gives you access to a massive library of games that you can stream on a wide variety of devices.
On the other hand, PlayStation Plus is an extension of the PlayStation Network with which you are allowed to access online multiplayer games on PS4. You can also get discount prices on items from the PlayStation Store. Moreover, it enables you to access the online versions of selected full games.
If you're the type that requires early access to the latest demos and games, PlayStation Plus is a good fit for you.
PlayStation Music & Video
As I mentioned earlier, the PlayStation Network has added the music and video feature as they developed this online media content service. If you want to hear music while you play, PSN provides music streaming through Spotify. This music streaming service supports PS3, PS4, and other compatible Sony devices. You can access Spotify and choose what songs you want to hear using your PlayStation console.
With PlayStation Video, you can purchase or rent popular movies or TV shows. You just have to download the PlayStation Video app on a compatible device to enjoy this service.
Issues on PlayStation Network.
Of course, with any service that ever existed in our modern world, there are bound to be some problems. With that said, here are issues that you have to be aware of about the PlayStation Network as a user. However, please understand that these problems have solutions. For this, PSN has tools and resources available online, which you can use to fix and troubleshoot issues.
Like any other game networks based on the Internet, intermittent connectivity can always be an issue. These connection challenges can affect PlayStation Network users because they are temporarily unable to access or sign on to their accounts. It could also be hard to find other players in your online game's lobbies. Moreover, limited or intermittent connectivity issues can disturb your playtime as your game seems to freeze whenever you experience network lags.
Sony also decided to make PlayStation Plus membership as a requirement for PS4 online gaming. Naturally, some users are disappointed by this because this feature used to be free with PS3 users. Also, ever since PS4 was introduced, some users have questioned the quality of the games available for free download for PlayStation Plus subscribers. Also, sadly, the PlayStation Store is not available for gamers residing in some countries—much to the dismay of some loyal users.
Over the years, the PlayStation Network also went through some high-profile network outages. Some of these originate from malicious attacks. However, there is a place where you can learn and get additional information about the status of the network regarding this issue. You can go to this link.
Now that we have covered the things you need to know about the PlayStation Network, it's safe to say that this service will continue to develop and be a significant part of the overall experience the Sony PlayStation delivers.
Related:
Gaming
PlayStation
PSN