When Will the US Get a 5G Network?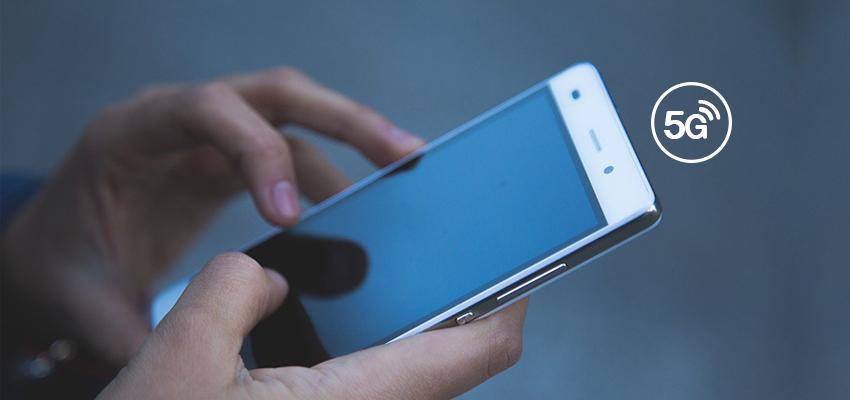 When Will the US Get a 5G Network?
Posted May 6, 2020, 4:03 a.m. by
Emil S.
The 5th generation mobile network has finally arrived and promises a new level of performance that will have a much more significant impact on our lives than previous generations.
5G comes with a network infrastructure to support the manufacture of more powerful smart devices that can achieve multi-gigabyte transfer rates. It gives networks super-low latencies and more massive capacities, allowing them to connect more devices at once with fewer delays.
Not only will 5G empower users with streaming, uploading, and downloading at speeds never seen before. It makes it possible to connect more advanced machines, vehicles, devices, and objects, all with next-gen technologies that previously were impractical to implement.
The 5G Rollout in the US
Adoption of 5G on a large scale only began in 2019, but practically every large telecommunications service provider today is racing to upgrade its network infrastructure to support 5G functionality. Some have been tirelessly laying the groundwork for many years.
However, the whole industry has hit a snag with suppliers of 5G handsets like Samsung being affected by the Corona Virus global pandemic. 5G devices are needed to run on these 5G networks.
With enough numbers, they can ignite a chain reaction in the mainstream market.
Still, the top providers are already well into their 5G integration, with the service looking to be as widespread as the older generation, before long.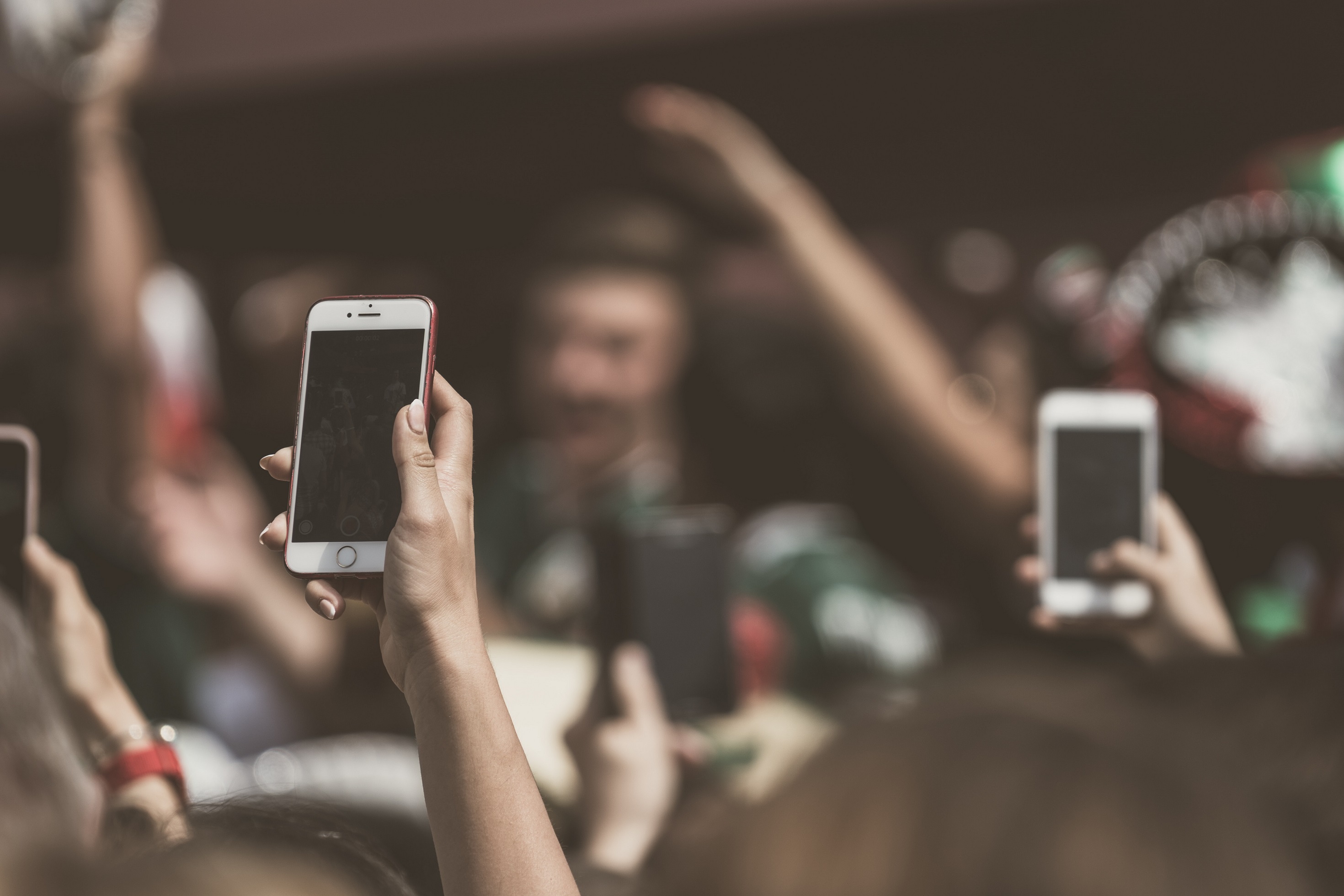 AT&T
Telco giant AT&T is on track to deliver nationwide coverage by the middle of 2020. Its high-band millimeter-wave (mmWave) 5G+ service is already up and running in 35 cities capable of peak speeds over 2GHz. It also provides 5G on the low-band frequency to 100 US locations reaching 80 million people.
Deploying 5G on the mmWave is just the beginning. While this type of high-band spectrum is speedy and has low latencies, it can't cover a broader range, and penetration is poor. In the coming years, AT&T intends to flesh out its 5G network with smaller cells and run data on more beefy spectrum bands.
For instance, AT&T has already activated late last year, a 400-gigabit fiber-optic connection between Dallas and Atlanta. It's able to push massive amounts of data at an industry-first 400Gbps on the data pipeline, compared to the previous 100Gbps.
In the meantime, most of AT&T's 5G service is piggybacking on its existing LTE network. The company says that its users get, on average, a 400Mbps data throughput with peaks reaching 1.5Gbps. It's the kind of performance expected from mobile 5G, but there are lots of room for improvement.
It is also looking into Dynamic Spectrum Sharing (DSS), a technology that would allow it to allocate bandwidth to both 4G and 5G connections on the low-band and mid-band spectrum. It will enable AT&T to deploy 5G around the US more quickly because of the broader reach and more substantial penetration but at the cost of speed.
For customers wanting to avail of their Mobile 5G service, AT&T requires signing up for its Unlimited Extra or Unlimited Elite data plans. An Extra plan costs $75/mo while Elite costs $85/mo, for a single line. It won't charge you extra for 5G service on these plans, but you'll need a 5G-ready phone to take full advantage of it.
AT&T is planning but has yet to roll out any 5G Fixed Wireless Access (FWA) in homes. The company is in the process of conducting trials and is seeing more than 1Gbps performance and latencies below 20ms in some areas.
Verizon
Verizon's mmWave 5G is already live in many locations and is set to reach mobile users in 60 major cities in 2020, up from 31 last year. It's also planning to double its 5G home Internet service to 10 cities by the end of the year.
Verizon is concentrating on building its high-band frequency mmWave infrastructure capable of supporting ultra-fast speeds but with limited coverage range. It can serve high-end clients with more demanding network performance needs.
However, its initial strategy going forward is to allow more users on the same low-band. It's possible through Dynamic Spectrum Sharing, which will let 4G LTE and 5G users share lower frequencies simultaneously from a single cell site.
It will enable Verizon to cover a far wider territory and reach more of its subscribers without charging them extra but at limited speeds. They plan to roll out their nationwide 5G coverage using DSS since they think it's the more commercially viable strategy than only going all-out on performance.
For clients wanting optimal mmWave speeds, they'll have to avail of the more expensive Start Unlimited plans costing an extra $10/mo. Verizon requires users to upgrade to 5G-compatible phones for their Mobile 5G service. They're also planning to offer low-band mmWave 5G speeds later in the year.
As for their 5G Home service, they went for a fixed wireless access setup instead of creating a wired infrastructure for each home, which will be too costly. They offer a free 3-month trial, after which you can pay $50/mo with no annual contracts. The 5G package also includes 1-year free access to Disney+, 1-month YouTube TV, and free Stream TV.
Comcast Corporation
The company is getting its feet wet in 5G through its Xfinity Mobile service that resells Verizon's 5G access. Comcast is already in a Mobile Virtual Network Operator (MVNO) agreement, where Verizon sells them its LTE access wholesale, which they resell at standard rates.
Along with the service, Comcast is also selling Samsung Galaxy S20 Ultra 5G and S20+ 5G and has plans to offer more 5G models from other brands soon. However, delivery will remain doubtful with the Covid-19 pandemic affecting not only phone manufacturers worldwide.
Xfinity Mobile has continued to grow since it debuted in 2017 and has since attracted over 2 million subscribers to its LTE plans. The company said that a lot of families were drawn to their unlimited pay-by-the-gig plans. Verizon's 5G is limited to the high-band mmWave, however, although there are plans for low-band speeds later in the year.
It's a bit of an irony considering that Verizon is challenging Comcast in the broadband front by providing wireless 5G in homes. Comcast is very cautious and bracing itself for how this 5G revolution would affect its core cable broadband business. It's uncertain how it can remain relevant if wireless 5G ends up eroding their broadband market share in homes.
With companies like AT&T and Verizon starting to develop their 5G fixed wireless access in homes across the US, they present a growing threat to Comcast in markets where it has worked hard to establish a strong presence.
Charter Communications
Charter has recently launched its Spectrum Mobile MVNO service in March in a handful of cities, which is similar to what Comcast is doing. It also partnered with Verizon in this MVNO agreement.
Charter also faces an uncertain future as a cable broadband provider in the face of the wireless 5G onslaught.
Between it and Comcast, it's Charter so far that has been more affected by this growing threat. For instance, Verizon's rolled out its static 5G service in some areas like Los Angeles, where the Charter has 2.8 million subscribers.
As far as its MVNO agreement with Verizon goes, Charter will initially provide coverage on the high-band mmWave spectrum, which Verizon plans to expand with low-band speeds in late 2020. Customers will be charged $45/mo with unlimited mobile tariffs.
Charter is also offering a selection from Samsung's Galaxy S20 line with the service, although supplies will be iffy because of the Covid-19 scare going on.
T-Mobile USA
At the moment, T-Mobile USA's 5G footprint has the most extensive reach. It

now stretches coast-to-coast since it switched on in December last year.
However, the un-carrier has been able to achieve nationwide coverage because of a low-band 600MHz speed cap, which by 5G standards is on the slow side. However, it allows greater range and excellent penetration through walls than those operating on a high-band mmWave.
600MHz is the speed at which T-Mobile plans to blanket the whole US with its 5G network. Its senior executives have been critical of AT&T and Verizon's overreliance on mmWave, which have extreme high-speed performance but also have feeble penetration and limited range.
Eventually, T-Mobile plans to deploy mmWave and has started to utilize it in a few cities. It's still unclear how much its mmWave network has grown as of this time. Its goal is to improve data transfer rates to 450Mbps and even reach peaks of up to 4Gbps in four years.
As of April 1, 2020, Sprint Communications has become a T-Mobile company. It operates its 5G on a faster mid-band that has lower latencies. That would allow parent T-Mobile to expand its coverage even further and run on the low and medium-bands of the spectrum. T-Mobile is also hoping that with the expanded capacity, it will able to provide Americans the most affordable prices they've ever seen.
Right now, its 5G service doesn't cost more than any of its existing data plans. With its unlimited Magenta plan, it charges $70/mo for one line and doesn't charge extra for 5G. You only need to buy a 5G-compatible phone from the company.
For limited data plans, it offers 2GB 5G data transfer for $15/mo, and $25 for a higher 5GB on T-Mobile Connect. T-Mobile's prepaid brand Metro also provides the same $15/mo 2GB 5G data transfer.
Sprint Communications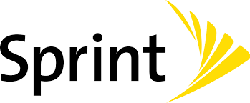 Sprint has spent most of 2019 ramping up its 5G network that now covers nine cities on its 2.5GHz mid-band spectrum. Sprint utilizes very large MIMO radios to enhance its 5G coverage and performance, and it hasn't held back expanding despite being absorbed in a merger with T-Mobile only last April 1, 2020.
Last year, Sprint's 5G network went live in Chicago, Dallas, Dallas-Fort Worth, Atlanta, Kansas, Phoenix, Washington DC, Los Angeles, and New York. Full city-wide coverage isn't available in each city yet, but only in crowded parts of their downtown areas.
To receive Sprint's 5G service, customers would have to sign up for its $80/mo Unlimited Premium plan. The plan provides unlimited data and unlimited talk/text in the US. It's the only plan with Full HD streaming capacity fit for 5G. Perks included are Amazon Prime, Hulu, Lookout, and Tidal Hifi, as well as up to 100GB LTE hotspot use.
You'll need one of Sprint's 5G-compatible phones, which include the Samsung Galaxy S20, LG V50 ThinQ 5G, Samsung GS10 5G, and OnePlus 7 Pro 5G. They also offer an HTC 5G hotspot hub.
Sprint's 5G piggybacks on its 4G LTE Advanced cell cites, providing an almost identical footprint for both 5G NR and 2.5GHz LTE. Its 5G has an average download speed of 213Mbps and is five times faster than its 4G LTE.
US Cellular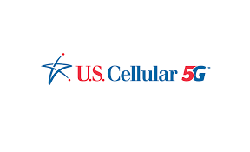 Like T-Mobile, US Cellular operating out of Chicago will offer the only 600MHz on its initial 5G rollout. Its service started in cities within Wisconsin and Iowa in early March. These are two of their most important markets.
The slower low-band 600MHz speed will allow the company to expand its 5G coverage more quickly because of the broader reach. Obstacles won't block signals as in the case of ultrafast high-band mmWave spectrum.
By the end of the year, they plan to augment that with faster mid and high-band mmWave capability in strategic locations, while serving as a buffer for future demand.
US Cellular offers data plans that significantly undercuts AT&T and Verizon's offerings. Of their three unlimited plans, it seems only the $50/mo plan has features that are worthy of 5G.
Final Thoughts
In a few years, all these carriers will eventually provide 5G on the entire spectrum.
Right now, some companies are keener to gain a quick foothold on the market by offering more affordable but slower 5G speeds. The word "slower" is relative since any 5G device would leave its older 4G counterpart in the dust.
With this strategy, T-Mobile can set up this type of 5G network quickly across the US, counting on the broader range and stronger penetration of the lower-band to entice more users to sign up. Sometimes the lack of availability of high-band mmWave leaves most users with little choice but to hop on the lower-band bandwagon.
Other companies like AT&T and Verizon are more patient in developing their nationwide mmWave infrastructure first, to deliver multi-GHz capability to more clients off the bat.
Cable broadband companies like Comcast and Charter face an uncertain future as 5G fixed wireless access starts encroaching on their turf. Right now, both companies' participation in 5G is limited to reselling data plans via MVNO partnerships with Verizon.
Related:
Reviews
5G
Internet Connection