How to Use Your Smartphone as a WiFi Hotspot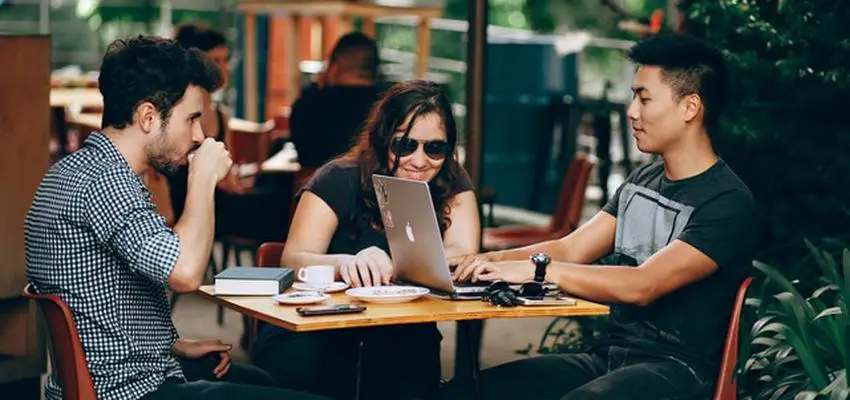 How to Use Your Smartphone as a WiFi Hotspot
Posted May 4, 2018, 2:09 p.m. by
Serina Rajagukguk
Have you ever suffered from the slow-WiFi-itis?
We bet you have:
Stranded in unknown territory and desperately need an internet connection to work on your laptop, you make do with a slow, free WiFi.
The frustration that arises in this situation is what we call "the slow-WiFi-itis." Yes, we invented that term, but according to a study done by Ericcson, the stress due to the slow internet does exist.
But hey, it's 2018! Slow internet was so last century.
You just need to change your smartphone into a WiFi hotspot and share the internet connection with your laptop! This is called a mobile WiFi hotspot.
What Is a Mobile/Portable Hotspot?
It involves sharing the data you already have from your smartphone to any other device. This means you're turning your phone into a WiFi router, just like what you have at home. 
By doing this, you allow your laptop to "piggy-back" on the connection of your phone to access the internet.
Now, if we can guess your next question, it will be this:
How fast is it?
It depends on the mobile data speed that you have from your provider. If you have a 3G or 4G connection on your phone, you can have a decent speed for light-moderate work on your laptop (replying to emails, blogging, and so on). 
A 3G or 4G connection is faster than the free airport WiFi.
The connection speed also depends on the hardware you're using (both the phone and the laptop). But in general, if you have relatively recent devices, you should be alright.
How to Use Your Smartphone as WiFi Hotspot (Android)
So, here's how to set it up if you have an Android phone:
1. Turn on your mobile data on your phone.
2. Now you need to turn on the portable WiFi hotspot feature. Some phones allow you to do this right from the "toolbox" that you can drag down from the top of your screen. Otherwise, go to Settings:
- Choose Wireless & Network. 
- Tap the slider of the option "Portable WiFi Hotspot" until it changes color, and wait a few seconds. A message will tell you that the feature is activated. Now your Android phone is a WiFi hotspot.
- To check/change your password, go to Portable WiFi hotspot settings. To do this, tap once "Portable Wifi Hotspot." We do recommend you to change the initial password. As per regular precautions, choose a password mixing capital letters, numbers, and special characters.
- You can also change your router name here. This means that instead "AndroidAP" or the likes, you can change it into something more personal, such as "SerinasPhone." 
How to Use Your Smartphone as WiFi Hotspot (iPhone)
Yep, you can also do this if you have an iPhone. Here's how:
1. Go to your settings, and choose "Mobile Data" (if you have an older version than iOS 10, it's called "Mobile").
2. In the Personal Hotspot feature, tap the slider to activate it.
3. On the same page, you can change your password here. As usual, pick one mixing capital letters, numbers, and special characters.
4. IOS requires you to turn on WiFi and Bluetooth to share your connection. So if they're off, you'll be asked to turn them on. Now you're discoverable and ready to go.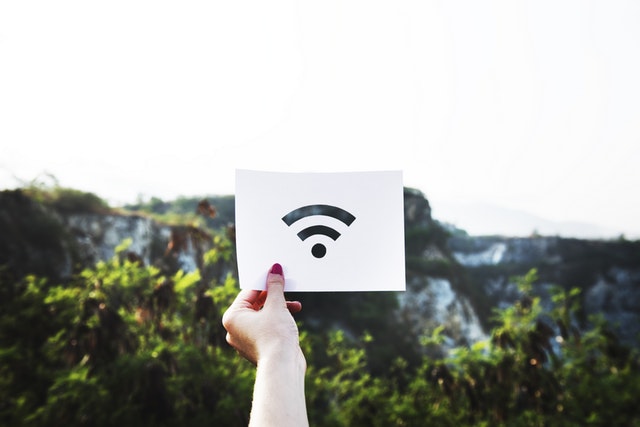 Connect to the Internet Using the WiFi Hotspot
1. Go to your laptop, and turn on the WiFi feature - if you haven't already.
2. Click on the WiFi symbol on your notification bar to show all the routers accessible.
3. Click on your phone's router name, and enter the password. Wait a few seconds until it's connected. Enjoy.
The Downfalls of Using Your Smartphone as WiFi Hotspot
-  It won't be as fast as at home or at work. Your phone can do a lot of high-tech stuff,  but it can't beat the good old WiFi router (at least, just yet).
- It may be limited. This depends on the mobile data plan you have from your provider. Some offers only 1GB of data per month, while others 60GB. Make sure you know the limit and how much you've consumed before sharing your connection to avoid over-charges. If you have an unlimited mobile data plan, you can have an unlimited mobile hotspot as well.
- You have to be very careful about your data security. When you broadcast your signal, the information you share using that connection may be visible to other users. We suggest you pick the person you're sharing your password with carefully. This is also why we recommended choosing a hard-to-guess password, just in case someone tries to hack your data. 
- Some providers don't allow you to change your smartphone into a WiFi hotspot unless you have a particular plan or pay extra. So, check your contract to see what's possible or not. Some apps allow you to go around this limitation, but it will constitute a breach of contract - which we do not recommend.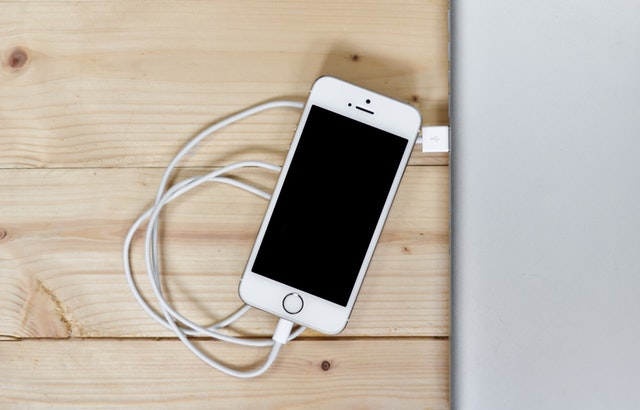 Mobile/Portable WiFi Hotspot Vs. Tethering
You may have heard both these terms but don't know the difference. They do the same thing - sharing internet connection between two devices or more - but they have a slight difference.
Tethering allows you to connect a device without a WiFi feature with one that has an internet connection via a USB cable. You can see how it's more limiting than the portable hotspot.
However, tethering can become useful for a non-WiFi device. Also, some providers that don't allow using your phone as portable hotspots allow tethering without extra charges. All you need is a USB cable.

Bonus point: you can charge your phone from your laptop at the same time. So, USB tethering is an option worth considering.
Final Recommendations
With so many manufacturers and new models coming out every day, it may require slightly different steps to activate your portable WiFi hotspot feature. The options may have different names, too. 
The wisest thing to do is read the user's manual provided with your phone if you cannot figure things out.
One good thing about using your smartphone as Wi-Fi is that you can utilize it to get a 3G/4G internet connection on your laptop.
Remember to always turn off your portable hotspot once you're done. Aside from saving battery life, this is also to keep your data secure. 
Related:
How-to
WiFi / Wi-Fi
Mobile data
Hotspot