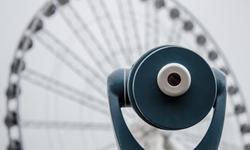 Can ISP's See You, Using a VPN?
Published: June 28, 2018, 2:20 p.m. in Security, Privacy, Virtual Private Network (VPN), ISP by Jonathan
Two of the most common questions which are asked regarding VPNs are: Can Internet Service Provider (ISP) see that you are using a VPN? And can the ISP still see the traffic and data which you are using? The answers to these questions will vary depending on the type of ...
Continue reading