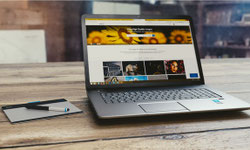 How To Set Your Homepage To Your Favorite Website
Published: Aug. 5, 2018, 4:24 p.m. in Chrome, Internet Explorer, Browser extensions, Safari, Firefox, How-to by Marcos González R.
Let's admit it, you open your browser (it could be Chrome, Firefox, Opera, Internet Explorer 11 or Microsoft Edge), and sometimes there's this annoying homepage that you didn't choose. Let's say, a News website that you didn't ask for, or a page that your Antivirus set for you. That is ...
Continue reading