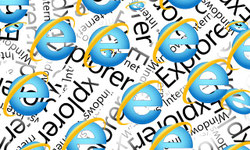 How to Uninstall or Remove Internet Explorer
Published: Sept. 5, 2018, 12:41 a.m. in Internet Explorer, How-to, Windows by Marcos González R.
With all the Web Browsers available, such as Mozilla Firefox, Google Chrome, Safari, etc., you might think that Internet Explorer is not essential or necessary anymore. Some might even say, "Why would I? I already have mine with my favorite add-ons, my plugins and everything I need". Let's face it: ...
Continue reading