Virtual Private Network (VPN) articles
Virtual Private Network (VPN) articles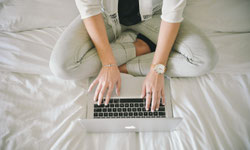 How Do I Know if My VPN Is Working?
Published: Sept. 1, 2018, 2:41 p.m. in Privacy, VPN Service, Security, Virtual Private Network (VPN) by Jonathan
One of the most effective tools within the realm of online security is a virtual private network, or VPN as they are more commonly known. They are used frequently whenever users wish to change or hide their IP address when using the internet. One of the reasons to do so ...
Continue reading